The Quirky Anime Series That Netflix Subscribers Can't Stop Binging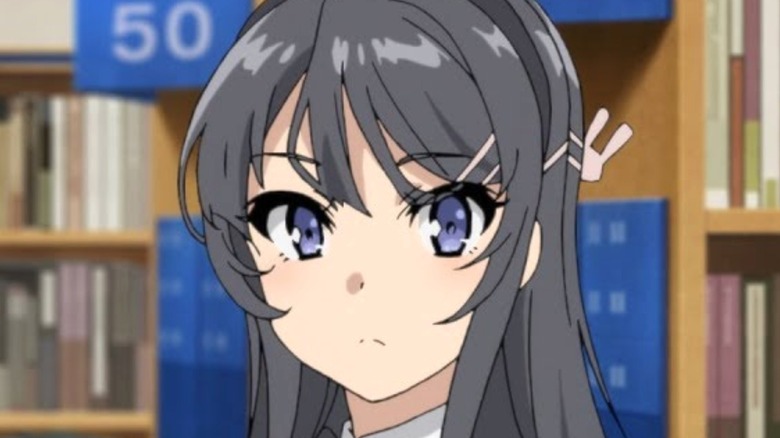 CloverWorks
Netflix has pretty much every type of programming you can imagine. From drama to comedy to reality series, it's clear Netflix wants to become a one-stop shop for everything you could ever want to watch. That includes a vast selection of pre-existing and original anime for anyone wanting to check out larger-than-life stories. After you've gone through all of the Netflix originals, including "Devilman Crybaby" and "Pacific Rim: The Black," you still have plenty of series in front of you that aired elsewhere initially, such as "Rascal Does Not Dream of Bunny Girl Senpai."
Only one season is out so far, but a second installment hopefully won't be too far behind. The series is based on a popular manga with nearly a dozen volumes, so there's undoubtedly plenty of source material to draw from. As it stands, the first season tells a compelling story all on its own, so anyone looking for their next anime binge-watch will definitely want to watch all 13 episodes now on Netflix.
Rascal Does Not Dream of Bunny Girl Senpai offers a different kind of coming-of-age story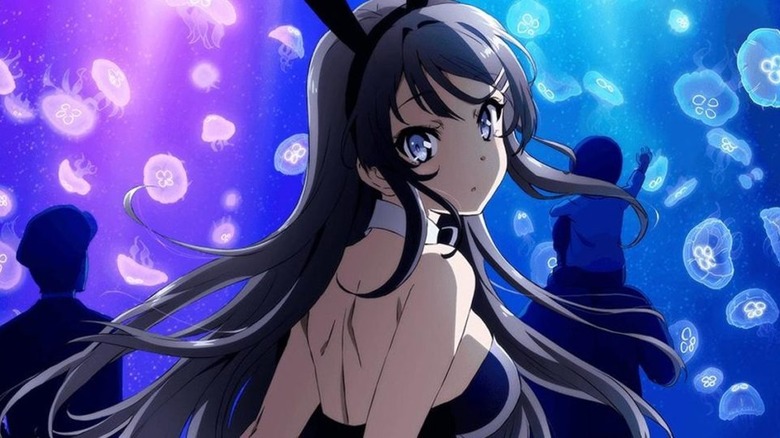 CloverWorks
The inciting incident of "Rascal Does Not Dream of Bunny Girl Senpai" kicks off when Sakuta Azusagawa (Kaito Ishikawa) is the only person to find a girl dressed up in a bunny costume, Mai Sakurajima (Asami Seto), wandering around a library. No one else can see her, which she isn't used to, seeing how she was an actress before the anomaly took hold. Sakuta dubs the condition Adolescence Syndrome, and the two begin working together to figure out how she can be seen once more. The two run into other girls who suffer from the same plight throughout the season where no one is cognizant of their existences.
The anime appears to be a big hit with fans. Crunchyroll collects user reviews for all of its titles, and right now, "Rascal Does Not Dream of Bunny Girl Senpai" has over 800 5-star ratings. A common thread among the reviews is how people initially watched the show due to much of the marketing focusing on Mai; however, most were impressed at how mature the story became once you get into it. One reviewer sums it up best by writing, "This show seems to be tackling adolescence, depression, and bullying all behind the (very creative) cover of a strange, but not overbearing, mystery the main characters will have to solve."
If you like what you see with the anime, you can also seek out a film adaptation of the manga — "Rascal Does Not Dream of a Dreaming Girl." It continues with the same story, but sadly, it's not available on Netflix. You'll have to do a bit of digging if you need more Adolescence Syndrome in your life.