The Best NCIS Sub-Plot According To Fans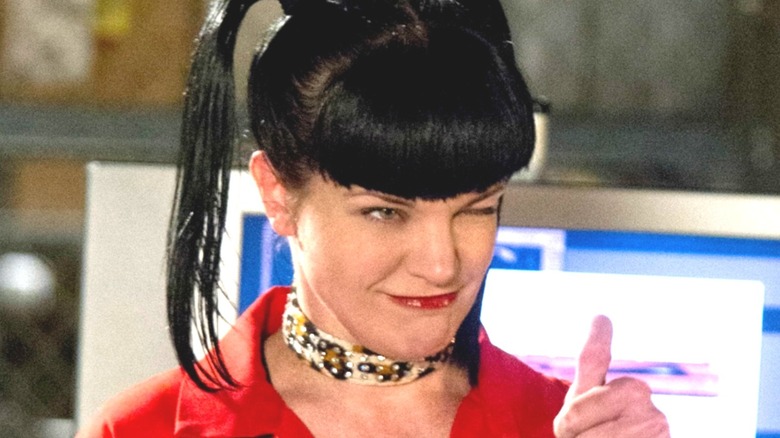 CBS
On a macro level, long-running military cop drama "NCIS" is about the efforts of the titular Naval Criminal Investigative Service to stop and/or solve crimes concerning the military. That's not all "NCIS" has to offer, however. Relationships between team members and other aspects of its characters' lives outside of their work at the NCIS office likewise often factor into the show's episodic storylines, generally as B or C stories.
For example, the interplay between special agent Leroy Jethro Gibbs (Mark Harmon) and FBI agent Tobias Fornell (Joe Spano) is a fan favorite character pairing, not strictly due to their ability to solve crimes well together, but simply because of their fun dynamic with one another.
"NCIS" in its entirety is currently over 400 episodes in length (via IMDB). As a result, both the amount of development allotted to its characters and the sheer number of characters introduced over the course of its lengthy run are considerable. When a Reddit user asked the "NCIS" subreddit about their favorite "NCIS" sub-plot, then, the responders had hundreds of episodes to take into consideration. However, a victor did emerge from this discussion.
An early romance left a lasting impression on NCIS fans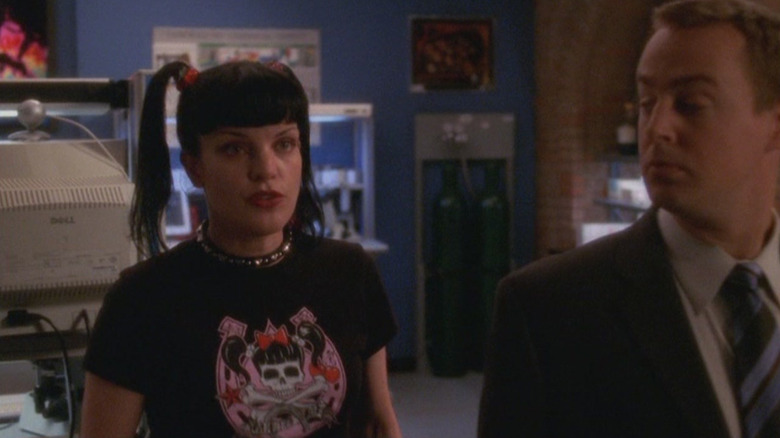 The most-upvoted comment in response to the "favorite 'NCIS' sub-plot" prompt came from Redditor TakenAccountName37, who cited the relationship between forensic scientist Abby Sciuto (Pauley Perrette) and field agent Tim McGee (Sean Murray) as their number one pick. Though they qualified their reply with "I love this type of question, but my mind always goes blank with them lol," the comment has more upvotes than all other subplots shared to the thread, suggesting this is as close to a consensus favorite as Reddit users have reached.
A relationship between Abby and McGee began upon McGee's introduction in the seventh episode of the first season of "NCIS." The two remained romantically intertwined for much of Season 1, after which their relationship slowly transitioned into more of a friend thing. Since Abby was a prominent character during Perrete's 15 season run, and McGee remains a central cast member (via IMDB), some nostalgia for both characters' pasts may be a major contributing factor in this being a fan favorite sub-plot.
Other storylines mentioned include Gibbs' recurring references to his ex-wives in the original post, McGee's one-time affinity for gaming by user UhohEatenByAGrue, and Gibbs' time spent building a boat in his basement by user ManateeGag.
Unlike some of these other choices, since Perrette is no longer a caste member of "NCIS," there's no chance of the romance between Abby and McGee can ever continue, leaving this fan favorite sub-plot firmly in the series' past.