The Surprising Movie Jim Carrey Calls His Worst Film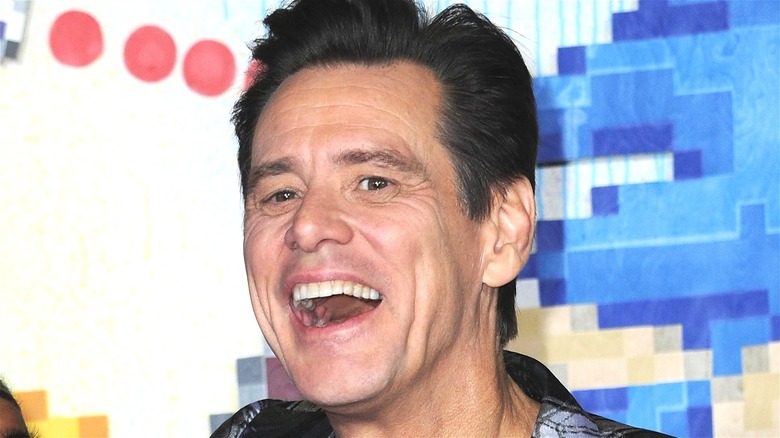 Albert L. Ortega/Getty Images
Any role can be a risky endeavor for actors' careers as a whole. While the right part can bring recognition and awards, the wrong one can wreak havoc on their greater body of work. Comedian and actor Jim Carrey has had an illustrious career filled with many highs and arguably just as many lows. Perhaps best known for his comedic hits in the mid-to-late '90s, including "Dumb and Dumber," "The Mask," and "Liar Liar," Carrey also found critical acclaim in the early '00s, though his career stalled a bit in the late '00s and early '10s, with critical and financial disappointments like "The Number 23" and "The Incredible Burt Wonderstone." 
Carrey's had a bit of a resurgence over the last five years, including a critically acclaimed performance in "Sonic the Hedgehog." Still, in a career filled with both excellent and poorly received films, it's hard not to wonder what Carrey himself believes to be his biggest disappointment or regret as an actor. The answer may be surprising. 
Jim Carrey regrets making Kick-Ass 2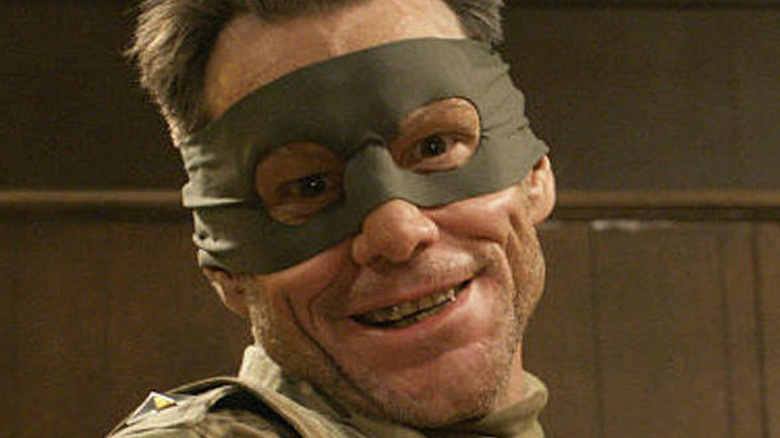 Universal
Out of every film in Jim Carrey's career, the one that he seemingly regrets doing the most is "Kick-Ass 2." Carrey denounced the film shortly before its release for its extreme violence, as he had a change of heart after the Sandy Hook school shootings. He even refused to do any press for the film, posting on Twitter that, "I did Kickass a month b4 Sandy Hook and now in all good conscience I cannot support that level of violence." He went on to say that he was not ashamed that he'd been a part of the movie, but that he had simply had a change of heart regarding violence and its place in cinema. Co-star Chloë Grace Moretz disagreed with Carrey's stance (per Huffington Post), saying, "If you are that easily swayed, you might see 'The Silence of the Lambs' and think you are a serial killer. It's a movie and it's fake, and I've known that since I was a kid." 
It's a debate that has and continues to divide audiences and actors alike, and Carrey isn't the first actor to denounce a project for its violence. Mandy Patinkin left "Criminal Minds" for similar reasons.