The Walking Dead Promotes Three Cast Members To Series Regulars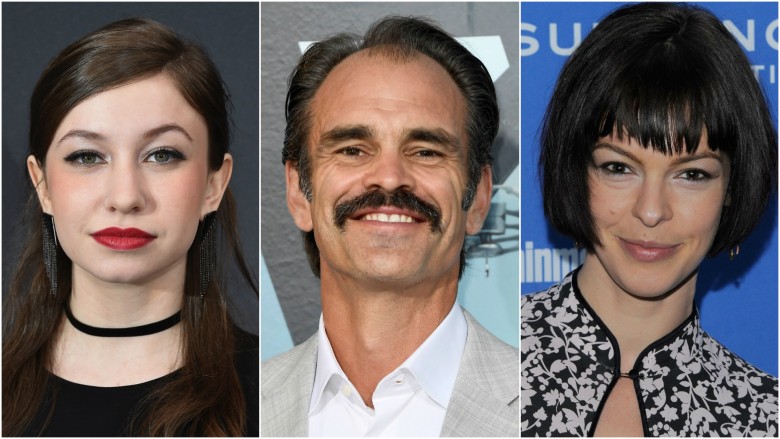 Getty Images
Now that we can do a complete headcount after the seventh season of The Walking Dead, there are a few open slots to fill.
TVLine reports that three supporting characters will be bumped up to series regulars in season 8, when the AMC zombie hit returns this fall.
Katelyn Nacon will have an increased presence as Enid, Steven Ogg will take a more significant role as Negan's henchman Simon, and Pollyanna McIntosh will continue on the show as Jadis.
While the first two aren't all that surprising, the promotion for McIntosh seems to indicate that Jadis and her "Heapster" friends will be a big part of the upcoming "All Out War" storyline. The Heapsters don't really have any true counterparts in Robert Kirkman's comics, but Simon and Enid are both sort of composites of a couple different characters.
On the show, Simon has assumed some of the more confrontational aspects of Dwight (played by Austin Amelio), and Enid has more or less filled in for Sophia (Madison Lintz) after she was killed off in the second season.
Not much else is known about the upcoming season yet, except that it will follow the "All Out War" plot from the comics. But the season premiere could pick up after a time jump, according to The Hollywood Reporter.
While we wait, check out a few ways that the show could end.