Mark Hamill Says Luke Could Go To The Dark Side In The Last Jedi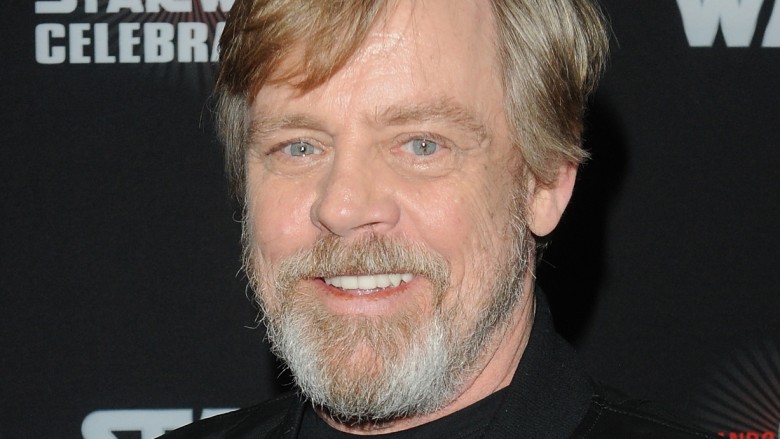 Getty Images
There could be a disturbance in the Force in Star Wars: The Last Jedi.
Secrets and unknowns seem the name of the game for Episode VIII, and apparently, so are big plot twists. While we were given a few hints as to what might happen in the next installment in the juggernaut franchise in the first teaser trailer, Luke Skywalker actor Mark Hamill promised what really goes down will shock us. And that includes Luke possibly turning his back on the light side of the Force.
Hamill spoke with ABC News during the annual Star Wars Celebration to reveal that not everything is as it appears in the Last Jedi teaser.
"There's a difference between a teaser and a trailer," Hamill said. "A teaser is supposed to show you dynamic images that heighten your awareness and make you want to see the trailer, but avoid all story points if at all possible."
Hamill clarified that the "only story point that's in the teaser" is Luke's incredibly perplexing mic-drop of a line at the clip's end. When the Tatooine farmboy turned Jedi master declared that "it's time for the Jedi to end," fans were left shellshock. And, according to Hamill, so was he.
"It was as shocking to me to read what Rian [Johnson, the director] had written, as I'm sure it will be for the audience," Hamill stated.
But what does the line mean? When asked if Luke would turn to the dark side in the film, thus revealing the reason behind his desire to bring the Jedi to a close, Hamill said that "it's possible." He added that "anything's possible" in The Last Jedi.
Before fans work themselves into a frenzy, they'd be wise to remember that Hamill is quite the trickster on social media, so perhaps his statement is just playing on the emotions of enthusiasts. Until the film debuts on December 15, the possibility that Luke will shift to the dark side will have to remain just that: a possibility.
While we wait to see The Last Jedi later this year, check out the biggest mysteries surrounding the film.