Finn And Poe Will Have A 'New Adventure' In The Last Jedi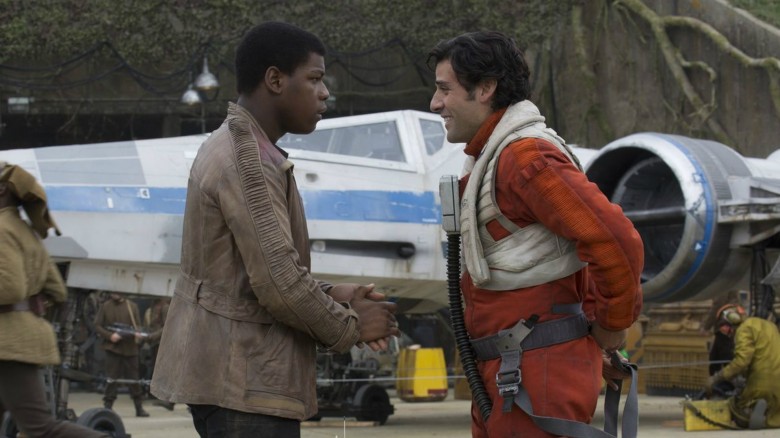 Whether or not they're just friends or (as some fans theorize) something more, Finn and Poe will continue their relationship in Star Wars: The Last Jedi.
At the annual Star Wars Celebration in Orlando, John Boyega (Finn) confirmed that he and X-Wing ace Poe Dameron (Oscar Isaac) will share some scenes in the upcoming sequel to The Force Awakens.
"Poe's my boy," Boyega said. "There's always a new adventure for us to go on."
That's just vague enough to keep the rumor mill churning when it comes to a potential romance between the two. Of course, J.J. Abrams did tell The Daily Beast that there will be gay characters coming to the Star Wars galaxy. "When I talk about inclusivity it's not excluding gay characters," he said. "It's about inclusivity. So of course [we'll have gay characters]."
But it might not be Finn and Poe. Earlier this year, Boyega told ShortList that the Finn and Poe romance "is not canon" and it's actually a "brotherly love."
We'll find out for sure when The Last Jedi lands in theaters Dec. 15. Meanwhile, follow all the news from Star Wars Celebration and check out the incredible first teaser trailer for the flick.