Steve McQueen Builds Incredible Cast For Heist Thriller Widows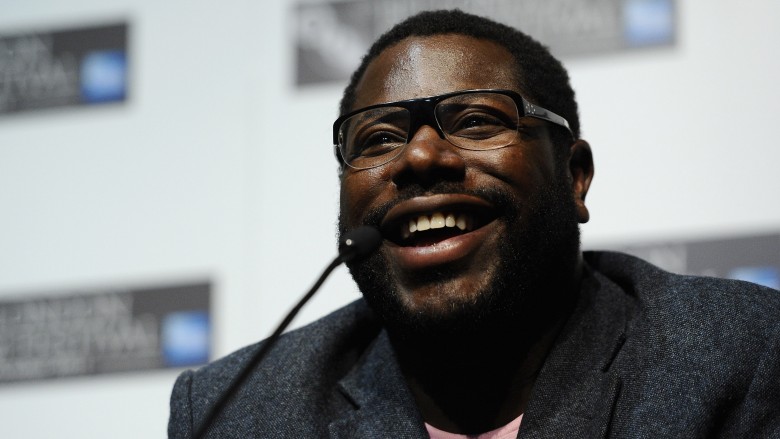 Getty Images
It's been several years since we've seen Steve McQueen in action, but now the director is returning in full force.
According to Variety, the British filmmaker recently recruited Robert Duvall for his new project Widows, a heist thriller with a pretty awesome plot. Based a British miniseries, the film will start off with a bang when four armed robbers are killed during a robbery gone wrong. But then, the widows of the deceased criminals will band together to finish the job their husbands started. We told you it sounded awesome.
Obviously, Duvall brings some serious talent to the project, as the man has played in films like The Godfather, The Godfather Part II, and Apocalypse Now. He even won an Oscar for his performance in Tender Mercies. But really, Duvall is just the icing on the cake here. Widows will feature a "who's who" of amazing actors, including Colin Farrell, Liam Neeson, Michelle Rodriguez, Viola Davis, Elizabeth Debicki, and Daniel Kaluuya. On top of all that, Gillian Flynn of Gone Girl fame is co-writing the script with McQueen. Are you excited yet?
And of course, even if the cast had been full of names that you'd never heard of, a Steve McQueen movie is always something to get excited about. After all, he's the brains behind Hunger and Shame, and he earned an Oscar nomination for directing 12 Years a Slave. Everything about this movie sounds amazing, and we can't wait for this heist flick to hit theaters.
But while we're all waiting to see what McQueen has in store, be sure to check out the untold truth of Get Out, the horror hit that stars Widows actor Daniel Kaluuya.