Hugo Weaving Cast In Peter Jackson's Mortal Engines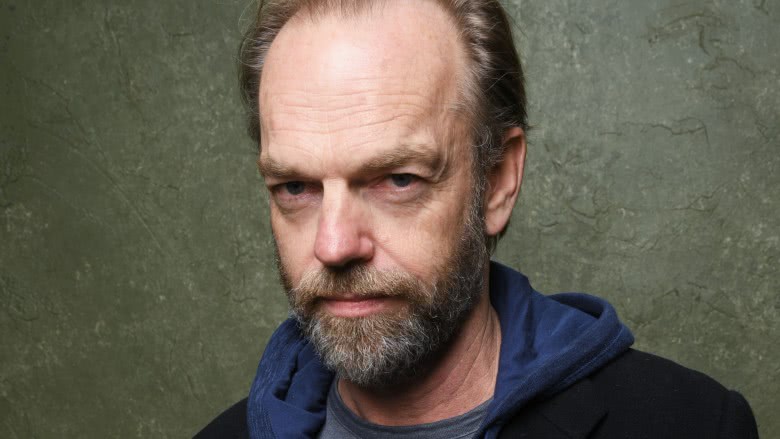 Getty Images
It doesn't feel like a fantasy epic until Hugo Weaving is there, and Peter Jackson's Mortal Engines just sealed the deal.
Variety reports that Weaving (otherwise known as Lord Elrond in The Lord of the Rings, Agent Smith in The Matrix, or V in V For Vendetta) will play a role in the initial installment of the upcoming epic that Jackson is writing and producing.
Based on Philip Reeve's dystopian steampunk adventure book series, the story is set thousands of years in the future when the cities of Earth must roll around the planet on huge wheels, devouring each other in a desperate search for dwindling resources. On the massive Traction Cities, one character named Tom Natsworthy has an unexpected encounter with a mysterious young woman from the Outlands, which changes his life forever.
Production is expected to begin in New Zealand this spring with a premiere date of Dec. 14, 2018.
It's not yet clear which character Weaving will play, but it could be just the beginning of another long collaboration with Jackson (who directed him in The Lord of the Rings and The Hobbit). The first movie is expected to kick off a planned series of films based on Reeve's novels, which is comprised of four books: Mortal Engines, Predator's Gold, Infernal Devices, and A Darkling Plain.
Weaving joins a cast that already includes Stephen Lang (Don't Breathe), Robbie Sheehan (The Mortal Instruments: City of Bones), and Ronan Raftery (Fantastic Beasts and Where to Find Them).
While we wait for more details, check out some false facts about The Lord of the Rings you always believed.