Check Out New Images From Kingsman: The Golden Circle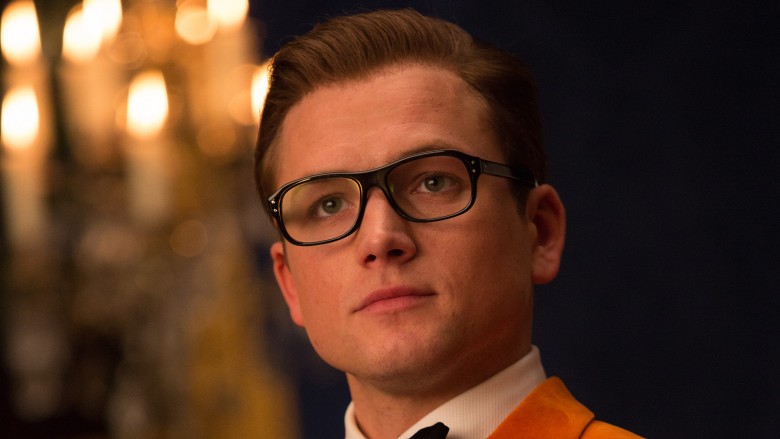 Released in 2015, Kingsman: The Secret Service is a stylish, violent spy flick that teaches us that Oxfords are better than Brogues. Now, everybody's favorite bespectacled agent, Gary "Eggsy" Unwin, is returning to the big screen to fight a few villains with his trusty umbrella, all while looking incredibly stylish.
Entertainment Weekly released a few photos from the upcoming film, and they really just confirm what we've suspected for a long time: Kingsman: The Golden Circle is going to be awesome.
Seriously, just check out Eggsy's wild orange blazer.
​
Yeah, Taron Egerton is totally rocking that look. Of course, that suit is just a sign of all the nutty things yet to come. Kingsman: The Golden Circle promises all sorts of over-the-top visuals and crazy gadgets, like "a mechanical attack dog and an electric cowboy-style lasso that slices through bad guys."
We're assuming the lasso probably belongs to Channing Tatum, who looks pretty cool in that cowboy hat.
​
As it turns out, Tatum plays a member of the Statesman, a clandestine agency located in the U.S. that serves as the American version of Kingsman. The star-spangled spy group features the likes of Jeff Bridges and Halle Berry, and of course, we've got some stills featuring the two Oscar winners for your viewing pleasure.
​
Bridges looks awesome (come on, he's always awesome), and we're loving Halle Berry's nerdy look. And according to actor Mark Strong (the man who plays tech-savvy Merlin), the two agents might even become an item. "What I really like about this second film," Strong explains, "is that Merlin meets Halle Berry's character, who plays his equivalent role in the Statesman... and what happens when two tech nerds come together? Might there be some geeky love?"
The film also features Julianne Moore, Pedro Pascal, and the legendary Elton John. And, of course, we're totally expecting Colin Firth to return as Harry Hart, though we're not exactly sure how he'll manage that stunt.
Kingsman: The Golden Circle hits theaters September 29. While we're all waiting, be sure to check up on that other British spy with the untold truth of James Bond.