Keanu Reeves To Recur On Peter Stormare Sitcom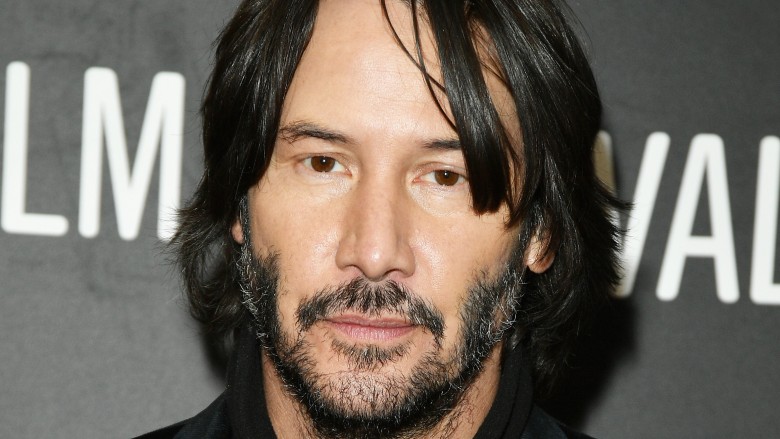 Getty Images
Keanu Reeves' next big role will be on the small screen. According to The Hollywood Reporter, the John Wick star has signed on to recur on a new single-camera comedy show from Pop TV, the up-and-coming cable network behind Schitt's Creek.
Swedish Dicks, Private Investigators will star The Big Lebowski's Peter Stormare as an ex-stuntman who is stuck in the past. He teams up with an overly optimistic Swedish DJ played by Johan Glans to form a private detective firm that looks to solve some of the strangest and wildest cases in Los Angeles. The 10-episode first season will likely debut in the fall, with an already ordered second season set to begin production this summer. Reeves will recur as a character named Tex, who is a former stuntman friend of Stormare's character.
Pop has also added a number of other impressive series to its slate as. Arrested Development's Will Arnett executive produces Hot Date, which stars CollegeHumor's Emily Axford and Brian K. Murphy in a comedy based on their popular viral videos. Jessica Jones star Krysten Ritter will executive produce the genre drama The Demons of Dorian Gunn, which follows a disgraced New York socialite who abandons his past life when he finds out he is descended from a long line of demon hunters. Sarah Jessica Parker will executive produce It's a Date, a scripted comedy about the pursuit of love, while Private Practice star Kate Walsh will co-host the talk-travel show Get in My Van alongside her best friend Arden Myrin.
Other shows include Let's Get Physical, a scripted comedy based on the world of '80s aerobics; Kiss & Cry, a soapy drama set in the world of competitive figure skating; Peaches, a comedy about a child who was born a boy but raised as a girl after his parents lost a bet over a pie-eating contest; The New and Improved Pixie Wexler, a comedy following a former child star who now works as a copywriter at a Chicago ad agency; Two Princes, a fairytale that drops Prince Charming and Cinderella into modern day Venice Beach; and You Take My Point, a pop culture panel show hosted by Mary McCormack.
While we wait for Reeves to move to TV, take a look at some outrageous facts you never knew about him.