Edgar Wright, New Regency Moving Forward With Grasshopper Jungle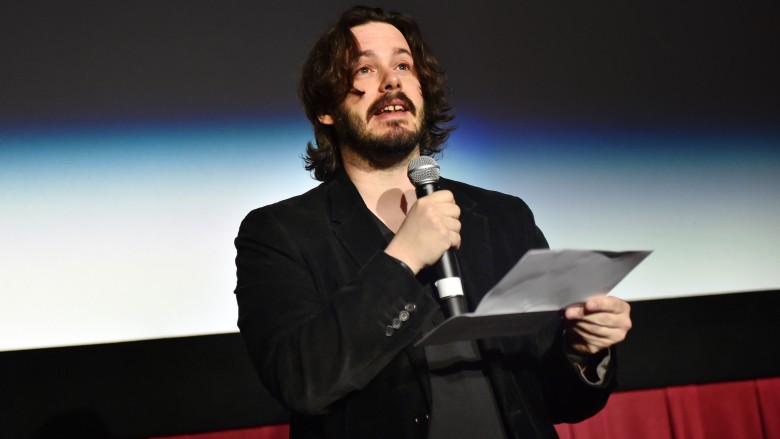 Getty Images
With Baby Driver hitting theaters on June 28, Edgar Wright is wasting no time in setting up his next project. The director behind comedy classics like Shaun of the Dead and The World's End, Wright plans on adapting Andrew Smith's YA novel Grasshopper Jungle, and according to The Hollywood Reporter, it looks like New Regency is close to acquiring the rights for the Englishman's monster movie.
Often described as "Stand by Me meets Attack the Block," Grasshopper Jungle tells the story of an Iowa teen who's struggling with romantic feelings for both his girlfriend and his best bud. Making things even more complicated, he accidentally unleashes a plague of six-feet-tall praying mantises upon the world.
Andrew Smith's award-winning book was published in 2014, and Wright has been interested in the project for the past three years. Shortly after the novel's release, Deadline reported that Wright had joined forces with Sony Pictures to bring Grasshopper Jungle to the screen.
But for some reason, the deal just never worked out. Instead, the film recently wound up in a bidding war that involved industry giants like Netflix, New Regency walked away with the rights. While there hasn't been any talk of casting just yet, we do know the screenplay was written by Scott Rosenberg, the scribe behind movies like Con Air and High Fidelity.
As for Wright, this guy has Scott Pilgrim vs. the World and Hot Fuzz on his resume. With that kind of a track record, we can't wait to see Wright tackle a story about teenage love and man-eating insects. It's a match made in Hollywood heaven.
While we're waiting for more news about Wright's upcoming apocalyptic project, be sure to check out some of the scariest new monsters of 2017.