Don Cheadle To Play Wall Street's First Black Millionaire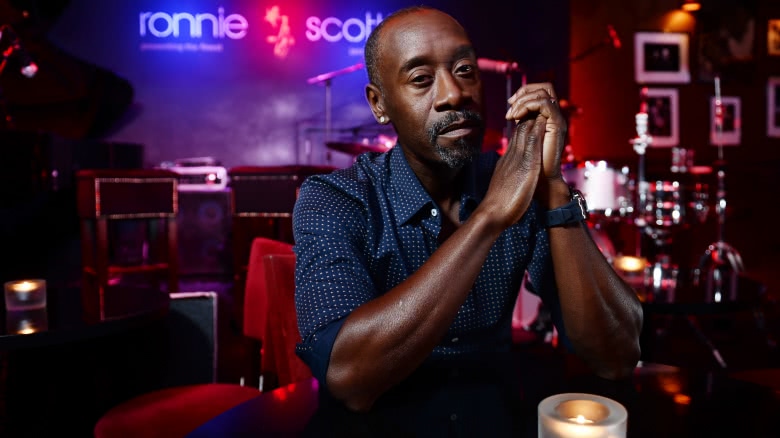 Getty Images
It looks like Don Cheadle is temporarily trading his War Machine armor for a 19th-century three-piece suit. According to Empire, the man behind Iron Man's James "Rhodey" Rhodes is going to produce and star in a biopic about Jeremiah G. Hamilton, the first black millionaire on Wall Street.
Based on Prince of Darkness, a biography by Shane White, the film will tell the story of Hamilton as he leaves his homeland in Haiti and quickly becomes a broker and land agent in the U.S. According to The A.V. Club, Hamilton made himself a truckload of cash when he bought cheap land after the Great Fire of New York. As you might expect, he wasn't exactly popular on Wall Street, especially as he married a white woman and owned stock in railroad companies that forbade black people from riding their trains. Many of his white rivals referred to him as the "Prince of Darkness" (thus the title of the book), and he was almost murdered by a lynch mob until his cool-headed wife was able to talk them down.
While there's no word yet on who will play Hamilton's wife or who will direct the film, we do know that Steven Baigelman will write the screenplay.
As for Cheadle, the veteran actor is no stranger to biopics. He recently starred as jazz musician Miles Davis in Miles Ahead (which he also directed), and he earned an Oscar nod for his performance as Paul Rusesabagina in 2004's Hotel Rwanda. With Cheadle's track record, we have pretty high hopes for his upcoming period piece.
But while we're waiting to see Jeremiah Hamilton's story unfold on the silver screen, be sure to check out some great biopics that weren't exactly historically accurate.