Why Naz From The Night Of Looks So Familiar
Getty Images
There's no doubt about it that Riz Ahmed has had a stellar year. The British actor rose to fame and acclaim thanks to his gripping character arc as Nasir "Naz" Khan in HBO's limited series The Night Of, earning a Golden Globe nomination for his turn as the college student who was falsely accused of a grisly murder and saw his life fall apart as a consequence. His career is still very young, but already he's amassed an impressive collection of credits, acting and otherwise, that make his face very recognizable. Here's where you have seen Ahmed before and after his memorable role on the show.
Riz MC and the Swetshop Boys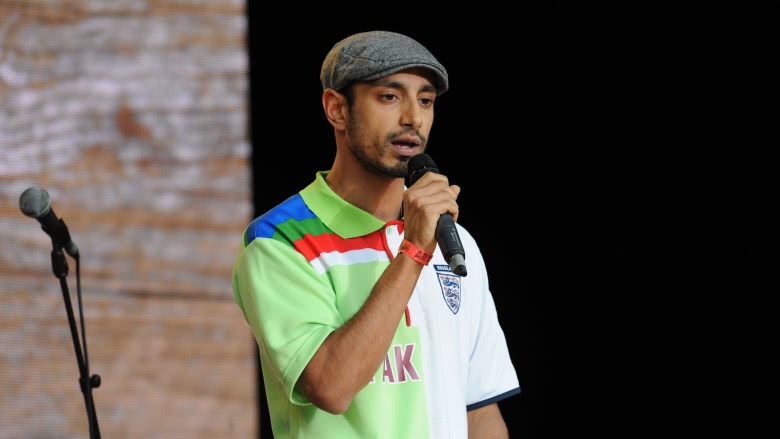 Getty Images
In addition to being an actor, Ahmed is also an accomplished rapper who goes by the stage name Riz MC. Often politically charged, Riz MC's music has become a staple of the London underground scene. He eventually teamed up with another artist to form Swet Shop Boys and in 2016, released the mixtape Englistan and contributed to the tracks on The Hamilton Mixtape. Thanks, no doubt, to Ahmed's concurrent accomplishments, the duo landed an appearance on Coachella's 2017 roster of performance artists.
Of his decision to become an MC, Ahmed told Spin, "It was a very natural way to express yourself as a kid from a certain kind of neighborhood. At the time, we were surrounded by pirate radio stations—before the internet blew up."
The Road to Guantanamo (2006)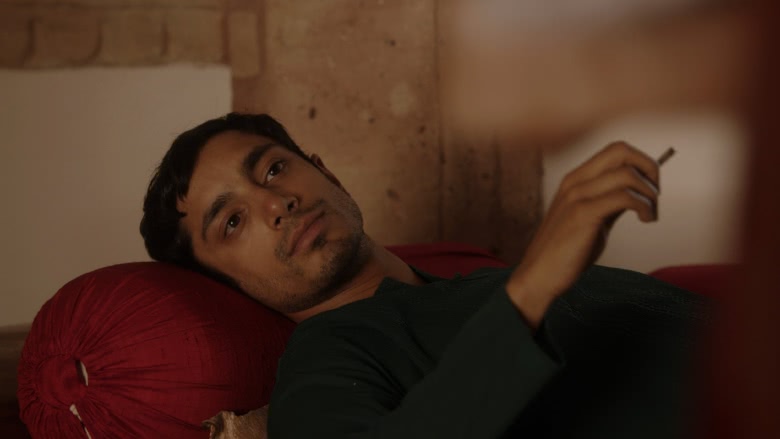 Ahmed's first true breakthrough film role came along in the 2006 drama-documentary The Road to Guantanamo, in which he starred as one of three Muslims who were detained at Guantanamo Bay before being released without fault for their suspected crimes. In the film, Ahmed portrayed Shafiq Rasul, one of the real-life Tipton Three chronicled in the film, and starring in the role had disturbing real-life consequences for Ahmed, too.
In a piece he wrote for The Guardian, Ahmed revealed, "Returning to the glamour of Luton Airport after our [Berlin Film] festival win, ironically named British intelligence officers frogmarched me to an unmarked room where they insulted, threatened, and then attacked me. 'What kinda film you making? Did you become an actor to further the Muslim struggle?' an officer screamed, twisting my arm to the point of snapping. The question is disturbing not only because it endangers artistic expression, but because it suggests our security services don't quite grasp the nature of the terror threat we all face." Ahmed added that while he chose not to purse legal recourse for the (almost certainly unlawful) interrogation incident, he did walk away with some artistic inspiration and wrote his song "Post 9/11 Blues" as a result of the encounter, which is what ultimately led to his casting in Four Lions.
Four Lions (2010)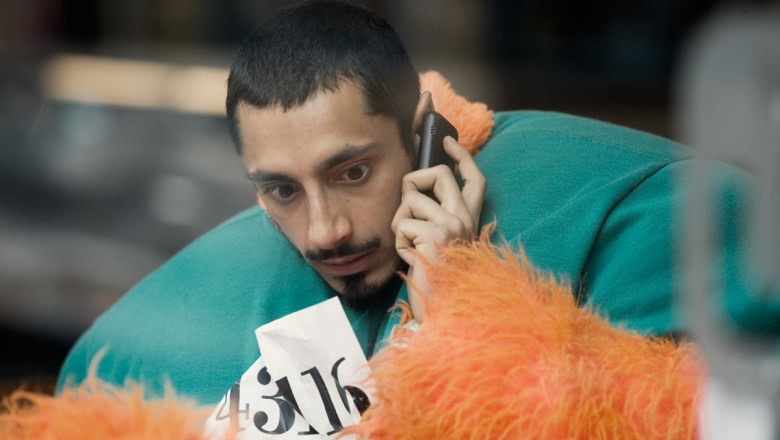 Long before he'd come into almost-household name status, Ahmed was already making waves on the critical scene with his leading role in this 2010 film about a group of jihadists who disagree on how and when to carry out a terrorist attack on London. Although the film wasn't exactly a Stateside starmaker, it did earn him a healthy amount of recognition in his native England as he landed a couple award nominations for his harrowing turn as Omar.
The menacing material might seem a little too realistic, considering the many recent global events that have transpired in similar fashion, but Ahmed's role as the radicalized Londoner still resonated enough with audiences at the time to make him a legitimate contender for the big stage.
Nightcrawler (2014)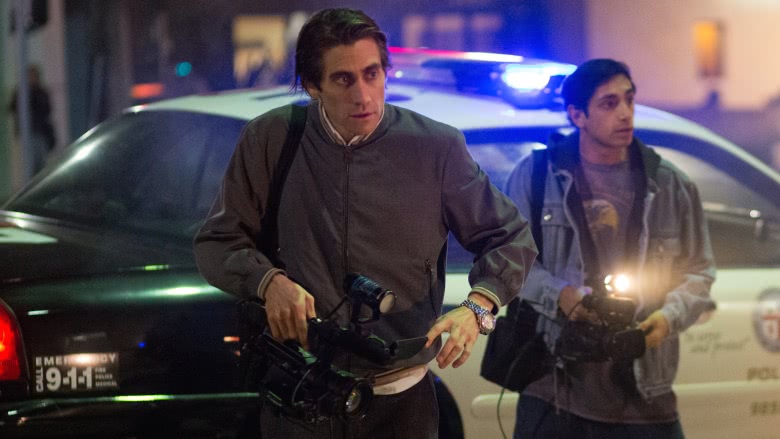 Jake Gyllenhaal might've gotten all the credit for the acting prowess on display in Nightcrawler, mostly because it was such a huge departure from what fans might've expected of him, but Ahmed held his own in the movie as well. In the twisted thriller, he starred as money-hungry assistant Rick who was willing to venture into dangerous territory to follow a news auteur on his journey to capture the rawest footage available at any given crime scene.
Once the job became excessively intense and potentially illegal, however, Ahmed's Rick started to question his loyalty to the cause. Ultimately, the character thought more with his wallet than his brain, and the resulting comeuppance made for another spectacular notch in Ahmed's impressive filmography belt.
Jason Bourne (2016)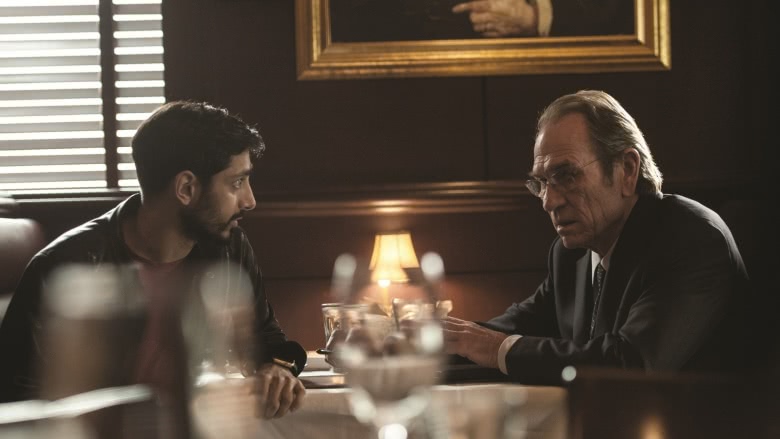 Yet another high-profile project for Ahmed came by way of 2016's Jason Bourne, the fifth installment of the Robert Ludlum novel adaptation series that saw Matt Damon reprise his titular role for some more action-packed adventures. In the pic, Ahmed played Aaron Kalloor, a social media mogul who refuses to let his program be used for widespread surveillance. When he won't become a CIA stooge, he's almost killed for his morals.
The movie might not have enjoyed the kind of critical and box office acclaim of its predecessors, but it looks good on his resume and shows his versatility across multiple mediums and styles.
Rogue One (2016)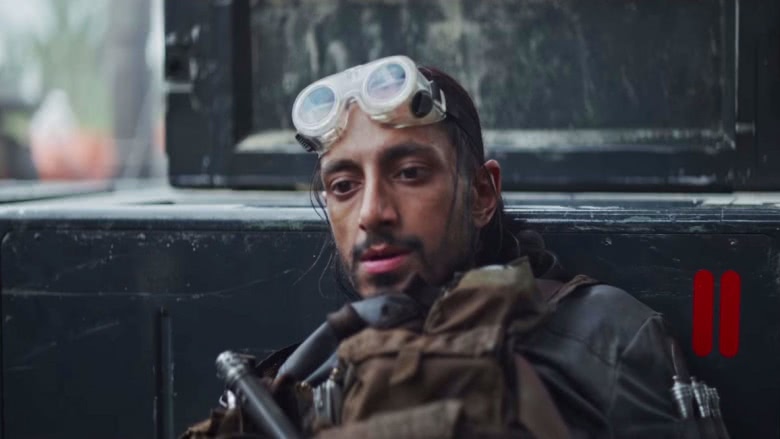 Although the title of the first true Star Wars stand-alone pic technically refers to the ship that carries Jyn Erso and her band of rebels to their fateful battle at Scarif, the term could also be applied to Ahmed's character in the movie, Bodhi Rook. Thanks to the pilot's defection from the Imperial forces, events are set into motion to reconnect Jyn with her father and, ultimately, transmit the Death Star plans to Leia Organa and the Rebel Alliance so they have a fighting chance in the big battle.
While the role was one part of an ensemble cast, to be sure, it was still a pretty big get for Ahmed, career-wise. Being part of the rebooted Star Wars film franchise is certainly a marquee accomplishment that can help catapult a rising star into full-on fame. With a solid performance in Rogue One, Ahmed proved he's more than ready for the bright lights of Hollywood.
The OA (2016)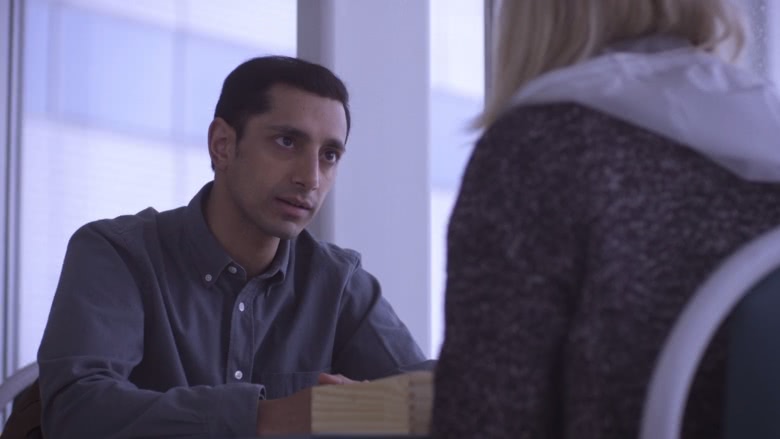 While The Night Of showcased Ahmed's ability to follow a character from innocent naivete all the way to the kind of seedy grit that can survive a stint at Rikers Island, his turn in Netflix's sci-fi drama The OA taught us that he can also juxtapose an air of utter likability and compassion with a confusing and possibly even nefarious presence.
In the show, the actor starred as the therapist to a long-abused kidnapping victim who believed that she was an angel in human form who'd been murdered countless times by her captor in his attempt to find hard evidence of the human soul. His meetings with the victim were charged with attempts to shake her apparent delusions, and in his final scene of the show's first season, he's present (for some reason) at her house just in time to find evidence that seems to discount the veracity of her supernatural claims. On the surface, he seems kind and genuine, but there's obviously more to him than meets the eye, and Ahmed played the role like a fiddle, proving that his talents are so much more varied than even The Night Of revealed.
Girls (2017)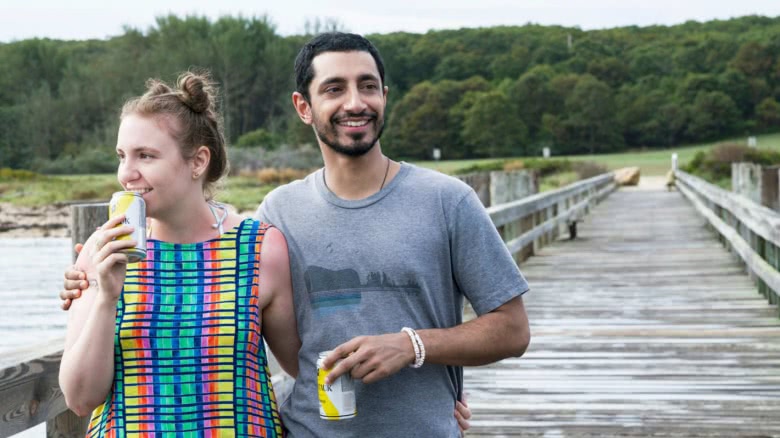 For the final season of HBO's popular dramedy series Girls, Ahmed snagged a recurring role as Paul-Louis, a surfing instructor who temporarily interests Lena Dunham's Hannah with his come-what-may attitude and "one name, like the French" moniker. Although the role was short-lived and although he, ultimately, did not get the girl, Ahmed once again got to stretch his legs into new territory on Girls, proving that he's not all neck tattoos and courtrooms. He can also kick it on the beach with a girl without ending up in a nationally televised murder trial, too.