Fate Of The Furious Screenwriter Reveals The Story Behind Tokyo Drift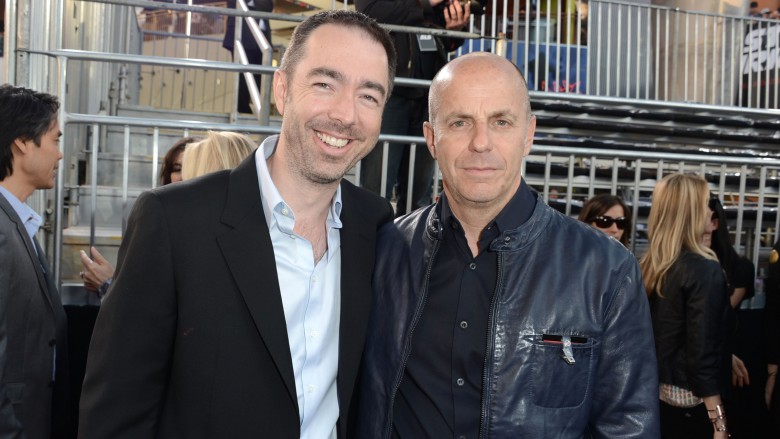 Getty Images
With The Fate of the Furious ready to dominate the box office this weekend, screenwriter Chris Morgan (pictured left) recently sat down with Collider to discuss the first film he wrote for the franchise: Tokyo Drift. And as it turns out, the movie Morgan originally envisioned was a bit different from the film that wound up on the big screen.
The third installment of the long-running series, Tokyo Drift was the first Fast and Furious film without Paul Walker. And while Vin Diesel eventually made a cameo appearance, studio executives initially thought he wouldn't sign on at all. Of course, Morgan didn't know that little detail when he made his pitch. As he explained to Collider, he first told the folks at Universal, "My idea for a story is [that] Dominic Toretto (Diesel) learned that someone he cares about has been killed in Japan, and he has to go there, and in order to solve the crime, he has to get in there with these drifters and learn a new style of racing."
Sure, the head honchos at Universal were impressed, especially with the whole drifting angle, but they didn't think they could get Diesel back. In fact, they thought the film was going straight-to-DVD. Instead, Morgan was asked to change the focus of his script from Dominic Toretto to teenagers. Reluctant to write about high school students, Morgan eventually persuaded the studio to see things his way–or so he thought. After reading the first draft of Morgan's screenplay, the executives sent back a note that read, "Great! Now set it in high school." And as Morgan puts it, "That's where Tokyo Drift became what it was."
As for The Fate of the Furious, look for Vin Diesel and company to roll into theaters this Friday. In the meantime, be sure to check out a few other movies that were drastically changed before release.