Hasan Minhaj, Host Of The White House Correspondents' Association Dinner - 5 Facts You May Not Know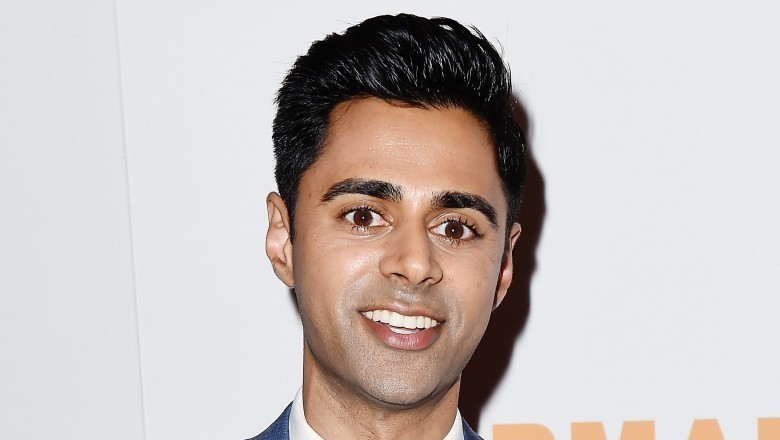 Getty Images
The White House Correspondents' Association Dinner has been a fraught affair this year, with President Donald Trump announcing that he will not attend, making him the first president to skip the event since the 1970s. Since it was announced that he and his staff would forgo the event, a number of big name comedians, including Late Late Show host James Corden, have allegedly turned down the opportunity to be the featured performer, a spot which has previously gone to the likes of Stephen Colbert, Jimmy Kimmel, and Conan O'Brien. Now, though, the April 29 charity event has finally found a host in The Daily Show's Hasan Minhaj.
Minhaj has worked for The Daily Show as a correspondent since 2014, impressing audiences with his sharp and witty field pieces. However, people who aren't loyal fans of the show may not recognize the young star. Here are five facts to remember about Hasan Minhaj.
You may have seen him before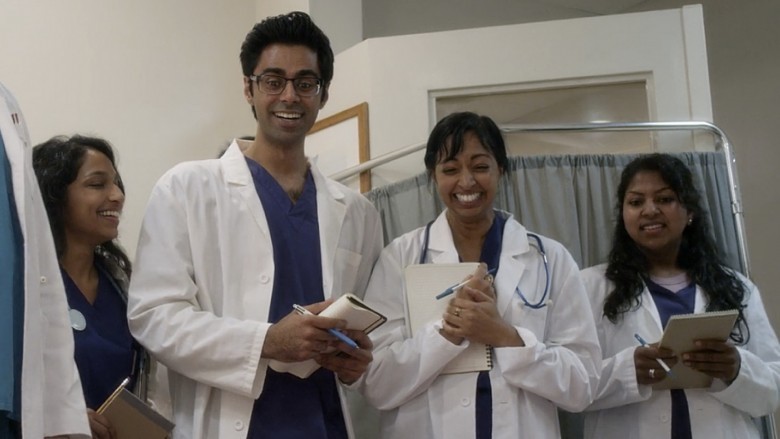 Minhaj had a number of small roles on sitcoms before getting his job as a correspondent on The Daily Show, so it's possible that you recognize his face. He started out in a bit part on The Wanda Sykes Show in 2010 before appearing in a couple episodes of the Atom.com web series The Legend of Neil. He was also a part of MTV's hidden camera dating show Disaster Date and had a recurring role on the Raven Symone sitcom State of Georgia. Hardcore stand-up comedy fans may recognize him as the host of Stand Up Planet, a documentary comedy series from The Bill and Melinda Gates Foundation. You also may have caught him in his popular web series, The Truth with Hasan Minhaj.
The comedian later appeared in a number of video shorts and in the web series Watsky's Making an Album and had guest appearances on Chelsea Lately, Money From Strangers, Getting On, St. Peter Meets, and the fourth season of Arrested Development (pictured above) before getting the correspondent job.
His stand-up will be on Netflix soon
Minhaj filmed his one-hour stand-up special, Hasan Minhaj: Homecoming King, in his hometown of Davis, California, in January, according to Deadline. The show, which premiered Off Broadway in New York in the fall of 2015, follows Minhaj's experience as a first-generation Indian-American, covering everything from interracial relationships to racism to bullying. While the show doesn't have a premiere date on the streaming platform yet, Minhaj's website says it is due out at some point this spring.
He's not related to Nicki
A lot of Minhaj's early stand-up featured references to rapper Nicki Minaj, who Minhaj often gets asked if he is related to. However, Minhaj says that the two are definitely not in the same family. The comedian is named after his great grandfather, who used to teach little kids in the village how to read. Hasan jokes that "it's good to know that his legacy lives on through Nicki." "I'm sure as he was lying on his deathbed he was like one day a singer with pink hair and a huge butt will carry on our legacy," he said. "No matter what you accomplish in life ... someone more famous can ... ruin your family name."
He joined The Daily Show at the same time as Trevor Noah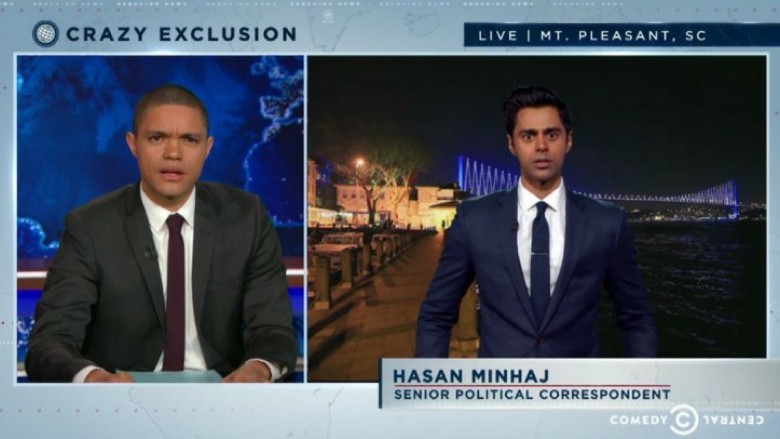 Back when Minhaj joined The Daily Show, no one knew yet that Jon Stewart had plans to leave the hosting desk. However, it turned out that the comedian, who was was announced as a new correspondent in October 2014 (replacing Michael Che, who left to join the cast of Saturday Night Live), actually joined at the same time as the legendary host's eventual replacement, Trevor Noah.
Minhaj believes that having Noah as the host has been very good for the show, telling MTV News that he appreciates Noah's different view on the world and saying that he has the ability to talk about things "in a real way" because of his experiences growing up in South Africa as a child of apartheid. "His perspective [is of] not only a South African, but a foreigner to the United States and an internationally touring comedian who was a superstar around the world before he came to the States," he said. "When people were like, 'Oh, wow, Trump is so crazy. That's so nuts, what's happening?' in the 9 a.m. meeting, he was like, 'No, I've seen this before, in [Robert] Mugabe. I've seen Trump as an African dictator. You guys don't know about nationalist rhetoric all over Europe?' 'No, I thought we were the center of the world.'"
He is a Muslim
Minhaj is a Muslim, and he has done numerous segments on The Daily Show critiquing Trump's comments on Muslims. Some of his notable segments include a piece shortly after Trump was elected in which he mentioned how his mother, who has been a U.S. citizen for 30 years, was worried about being able to get back into the country after leaving to visit his grandmother, and a piece at the Republican National Convention where he went around on a "farewell tour" of America. However, despite the dire nature of many of his segments, Minhaj says that he prefers to look at the bright side of today's political climate.
"I truly believe in the inherent goodness in people, and there are people willing to be allies," he told MTV News. "I choose to focus on the incredible potential for good that this otherwise ugly situation is bringing up. It's really awful, the rhetoric that's becoming part of the national discourse, but when it has such an ugly headline — that's what activated a group of people that was otherwise complacent to go, 'Hey, I'm going down to the airport, and I'm going to hold hands in solidarity around Muslims in the arrival section of the airport.' That's the thing I'm trying to tap into."