Brad Pitt To Star In Space Travel Film Ad Astra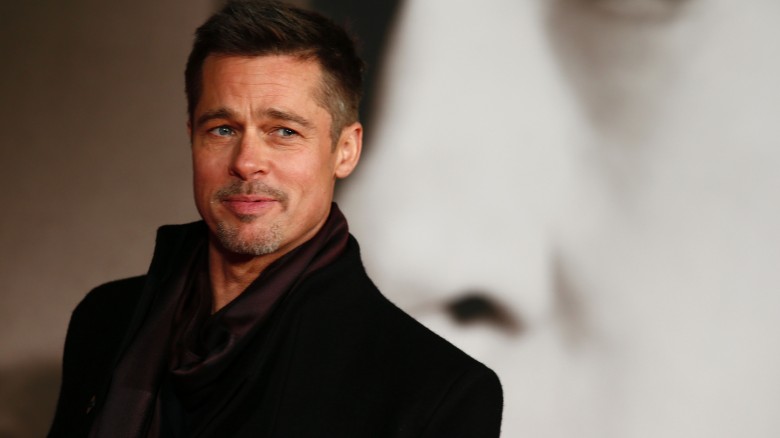 Getty Images
Brad Pitt has dabbled in quite a few genres over the years, but outside of 12 Monkeys and World War Z, the Oscar-nominated actor hasn't done a lot of sci-fi. However, it looks like things are about to change as Pitt will team up with director James Gray for a trip into the cosmos.
Gray, the man behind movies like The Immigrant and The Lost City of Z, recently told Collider that Pitt will star in his upcoming space travel movie Ad Astra. Gray co-wrote the screenplay with Ethan Ross, and the script follows a "slightly autistic engineer" whose dad left Earth in an attempt to find alien life on Neptune. Two decades later, the main character decides to find out what happened to his father (plus, discover if E.T. is out there somewhere) by heading up his own interplanetary adventure.
According to Gray, Pitt will play the starring role, and admittedly, the director is a little bit intimidated by the project, which begins shooting in July. "I'm terrified by it," Gray confessed. "The science-fiction genre is so tricky because there are elements of fantasy usually involved... What I'm trying to do is the most realistic depiction of space travel that's been put in a movie and to basically say, 'Space is awfully hostile to us.'"
In other words, it looks like Gray is hoping his "Heart of Darkness story" can compete with the likes of The Martian, Interstellar, and 2001: A Space Odyssey. It's a pretty tall order, but hey, we always love it when a filmmaker shoots for the stars. Throw an amazing actor like Brad Pitt into the cosmic mix, and we're totally buying tickets when it comes time for Ad Astra to blast off. In the meantime, be sure to check out the most underrated science fiction movies of the past 15 years.