New Movie Releases For May 2017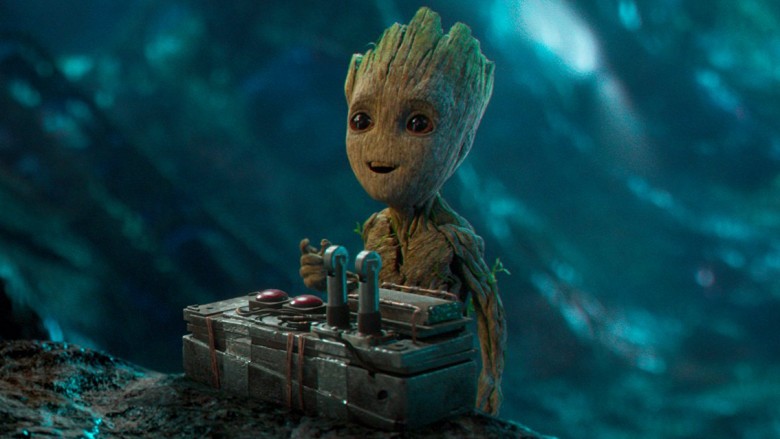 May kicks off the summer movie season in earnest, and there are a few should-be blockbusters that film fans will want to keep an eye out for.
The month begins with Guardians of the Galaxy Vol. 2, along with King Arthur: Legend of the Sword and Alien: Covenant. The Pirates of the Caribbean franchise also continues with Dead Men Tell No Tales, and Dwayne "The Rock" Johnson leads the Baywatch reboot. Check out our full rundown below and fill out your movie calendar accordingly.
​Guardians of the Galaxy Vol. 2 (May 5)
Director James Gunn is bringing Marvel's intergalactic team of heroes back for an even bigger adventure, as the heroes face a new enemy and dig into the mystery surrounding Peter Quill's (Chris Pratt) father. Spoiler alert: It's Kurt Russell. Much like the first film, it seems fan favorite Groot will also steal the show this time around thanks to his adorably tiny Baby Groot persona. With Marvel preparing to bring the Guardians and Avengers together in the upcoming two-part Avengers: Infinity War event, it'll be interesting to see if they lay any of that groundwork here. Along with Pratt, the film also stars Zoe Saldana, Dave Bautista, Vin Diesel, Bradley Cooper, Michael Rooker and Karen Gillan.
​King Arthur: Legend of the Sword (May 12)
Trading in his steampunk version of London from the Sherlock Holmes franchise for a magically-tinged take on the Knights of the Round Table, director Guy Ritchie's intriguing King Arthur hits on May 12. It stars Charlie Hunnam as a young Arthur, who seeks to reclaim his destiny after his uncle Vortigern (Jude Law) murders his father and propels Arthur out to live on the streets in hiding—but everything changes when Arthur pulls Excalibur from its stone. Along with Hunnam and Law, the film also stars Astrid Bergès-Frisbey (Pirates of the Caribbean: On Stranger Tides), Djimon Hounsou (Guardians of the Galaxy), Aidan Gillen (Game of Thrones) and Eric Bana (Star Trek).
​Snatched (May 12)
This raunchy comedy focuses on a mother and daughter who go on a vacation after the daughter (Amy Schumer) is dumped—but as it turns out, Mom (Goldie Hawn) might not have been the best choice for a traveling companion. Along with being Schumer's latest comedy, the film marks Hawn's return to film after a 15-year hiatus, and finds the duo starring alongside Joan Cusack, Christopher Meloni, Ike Barinholtz, Óscar Jaenada, and Wanda Sykes.
​Lowriders (May 12)
This inner-city family drama from director Ricardo de Montreuil, set in East L.A., follows a young man trying to make it as a street artist as he butts heads with the law, his father, and his brother. Written by Luke Cage's Cheo Hodari Coker, Lowriders stars Gabriel Chavarria, Theo Rossi, Eva Longoria, Melissa Benoist, and Demian Bichir.
​The Wall (May 12)
This war drama stars Aaron Taylor-Johnson (Kick-Ass) opposite John Cena as soldiers in Iraq—and was helmed by director Doug Liman, who proved with Edge of Tomorrow that he has the chops to pull off some great action scenes. Instead of focusing on the larger narrative of the war itself, the film instead zeroes in on soldiers pinned down by a skilled Iraqi sniper. The only thing between them? A shaky wall to block the bullets. After flexing his big-budget filmmaking muscle, it'll be interesting to see what Liman does with something on a smaller scale.
​Alien: Covenant (May 19)
Ridley Scott continues his Alien revival with this sequel, which aims to bridge the gap between 2012's Prometheus and the first installment in his classic sci-fi/horror franchise. Set after Prometheus, the story follows the crew of a colony ship heading for a distant planet on the other side of the galaxy. They believe they're flying toward paradise, but once there they find unimaginably deadly creatures. The trailers suggest a throwback to the close-quarters action and visceral horror of the first two Alien films, which is definitely a good thing.
​Diary of a Wimpy Kid: The Long Haul (May 19)
This semi-reboot of the popular family film series features a new cast (including Jason Ian Drucker, Charlie Wright, Owen Asztalos, Tom Everett Scott, and Alicia Silverstone) in the familiar roles from the hugely successful book series, and finds the Heffley family hitting the road for Meemaw's 90th birthday. But Greg has his own plans for the trip, and wants to use the cross-country journey to try and crash a video game convention instead. It'll be interesting to see if this new-look Wimpy Kid can please fans who've already invested in the series.
​Everything, Everything (May 19)
Based on Nicola Yoon's 2015 novel of the same name, this romantic drama follows a sheltered young woman (Amandla Stenberg) who falls for her new neighbor (Nick Robinson), but their new relationship is challenged by her life-threatening illness. It's a story that sounds like a neat fit for fans of John Green (The Fault in Our Stars), with a few twists promised along the way. Whether you were a fan of the book or you're simply looking to get lost in an angsty story of young love, Everything, Everything is worth seeking out this May.
​3 Generations (May 19)
Elle Fanning stars in this family drama, which outlines the experiences of Ray, a transgender teen making the transition into life as a young man. As the title indicates, this isn't just Ray's story: Fanning stars alongside Naomi Watts (as his mother) and Susan Sarandon (as his grandmother). Originally titled About Ray, the film was first slated for release in 2015, but was pulled from the schedule for some reediting and creative retooling after earning less-than-stellar reviews at the Toronto International Film Festival. Here's hoping those changes had the desired effect.
​Pirates of the Caribbean: Dead Men Tell No Tales (May 26)
Captain Jack Sparrow is back for a new adventure, and that should tell you pretty much all you need to know about whether you'll be there for Pirates of the Caribbean: Dead Men Tell No Tales on opening night. Johnny Depp returns as the pirate, facing off with a crew of ghosts (led by Javier Bardem) out for murderous revenge. Along with Depp and Bardem, the film also stars Orlando Bloom, Geoffrey Rush, Kaya Scodelario and David Wenham.