The Amazing Spider-Man Director Talks About The Ambition Of His Franchise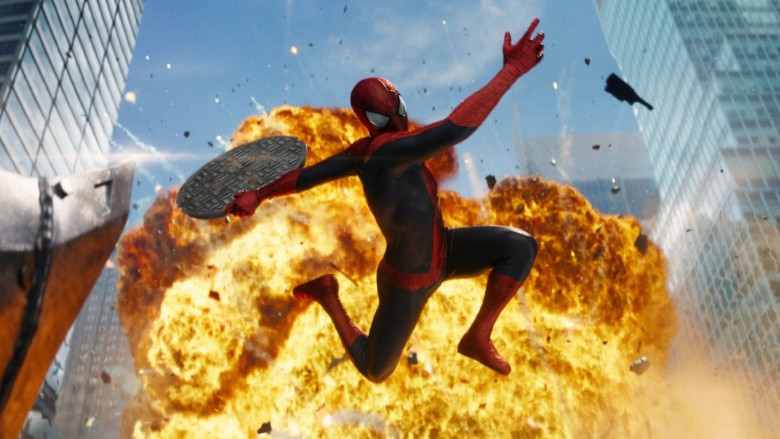 Marc Webb doesn't like to think about his regrets when it comes to his two Amazing Spider-Man films, which debuted to lukewarm reviews in 2012 and 2014.
In a recent interview with Collider, Webb, who had initially been set to lead a third film around Andrew Garfield's version of the character, said that he's still impressed by the creativity of the films and is proud of what he and his team created.
"There was an ambition in the second movie, in particular," he said, adding that it's hard for him to think about the films in terms of their shortcomings. "The idea that it's a superhero that can't save everybody is something I'm really proud of. I'm really proud of the ambition of that because it's an important message, and I believe that. I believe in what we were after."
Webb called the films "complex in ways that people don't fully understand," adding that they were very difficult to make. However, he noted that he "loved everyone involved" and that there are no hard feelings with Sony, even though the studio decided to move on from his films in favor of introducing Tom Holland's Peter Parker into the MCU. It may also help that Webb didn't have a specific plan in mind yet for The Amazing Spider-Man 3, as the studio had gone directly into working on a planned Sinister Six movie after the second film wrapped. "I'm certainly not a victim, in that situation," he said.
While Garfield was generally well-received as the web-slinger and it would have definitely been interesting to see him deal with the fallout of the death of Gwen Stacy (Emma Stone). But we're pretty happy to have Spidey finally in the MCU.
The character will next appear in Spider-Man: Homecoming, due to be released on July 7. While we wait, take a look at what really happened with The Amazing Spider-Man 3, and check out some other potentially huge movies that never got made.