Pirates Of The Caribbean Director In Talks For Sci-I Thriller Micro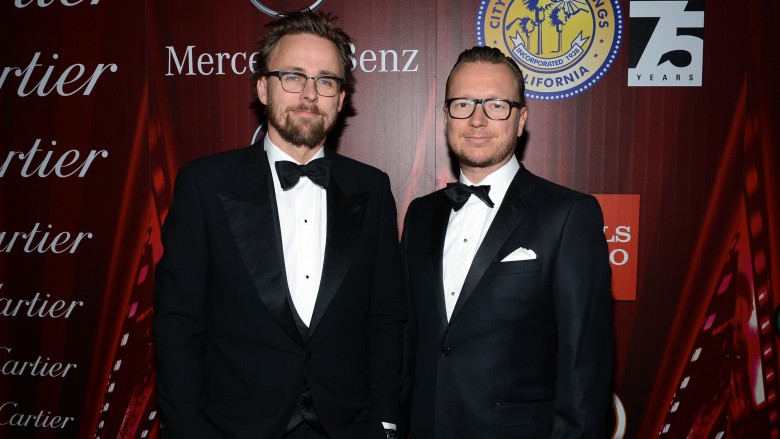 Getty Images
If you've never heard of Joachim Rønning (pictured left), chances are good you'll start seeing his name pop up more and more in the upcoming months. He's one of the creative brains behind Pirates of the Caribbean: Dead Men Tell No Tales, and according to Deadline, the Norwegian filmmaker is in talks to direct Micro, a sci-fi thriller based on the best-selling novel by Michael Crichton.
The project has a pretty interesting backstory, as Crichton died before the book was finished. Wanting to publish it anyway, HarperCollins hired The Hot Zone author Richard Preston to polish things off, and after Micro hit the shelves, the film rights were snapped up by Amblin Entertainment. Evidently, Amblin founder Steven Spielberg has pretty strong feelings about the project and has been working hard to get the story to the big screen. After all, the plot is about as "Spielberg" as it gets.
Crichton's novel follows a group of grad students heading to Hawaii, thinking they're going to land a gig with a biotech company. Of course, the dream job doesn't exactly pan out. Instead, the students are shrunk down and soon find themselves stranded in the jungle, forced to use their scientific savvy to outwit all the pint-sized horrors that await them.
According to Deadline, the Micro screenplay was penned by Darren Lemke (Goosebumps, Turbo, Jack the Giant Slayer), and Frank Marshall is producing. As for the man running the show, Rønning has earned quite a bit of praise for the upcoming Pirates film, along with fellow Norwegian Espen Sandberg (pictured right). The duo also gained critical acclaim after directing the Oscar-nominated Kon-Tiki. But this time, Rønning is going it alone. Here's hoping his new project will fall more in line with Crichton adaptations like Jurassic Park than The 13th Warrior.
On that note, while we're all waiting for Micro to start filming, be sure to check out how the cast of Jurassic Park—the best Crichton movie—should really look.