Why Jadis means even more than you think on The Walking Dead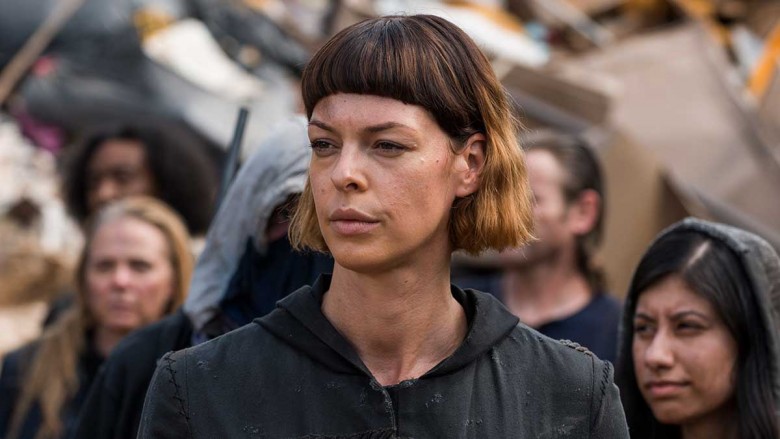 The Walking Dead's Season 7 finale presented a surprising ripple in the forthcoming war between Rick Grimes and Negan: Jadis. The character, commonly referred to as the Trash Queen by viewers, had secretly aligned with the other team and turned her weapons on the Alexandrians at a key moment during the standoff with the Saviors. The similarity between her name and Judas makes a lot of sense, now, doesn't it?
That act alone proved there was so much more to her than junkyard monsters and bad hairdos, and it opened the floodgate of possibilities as to what she and her Oscar the Grouch-style soldiers will get into when the show returns. Here's why Jadis may actually turn out to be way more important than any of us might have expected.