Why The High Sparrow From Game Of Thrones Looks So Familiar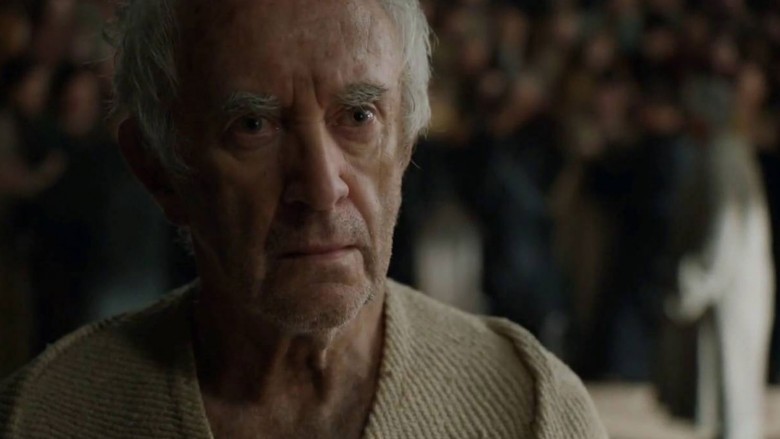 If you're like many Game of Thrones fans, you may have been struck with a sense of deja vu or instant familiarity the first time you saw Jonathan Pryce on screen as the High Sparrow in 2015. There's a good reason for that "where have I seen that guy before?" feeling, as Pryce is a celebrated English actor with a resume stretching back to the '70s. If you're still wondering what other roles you might be remembering Pryce from, we're here to help you with that "tip of the tongue" sensation. Here are some of his best roles from over the years, along with a couple of new Pryce projects you should definitely keep on the radar.
Brazil (1985)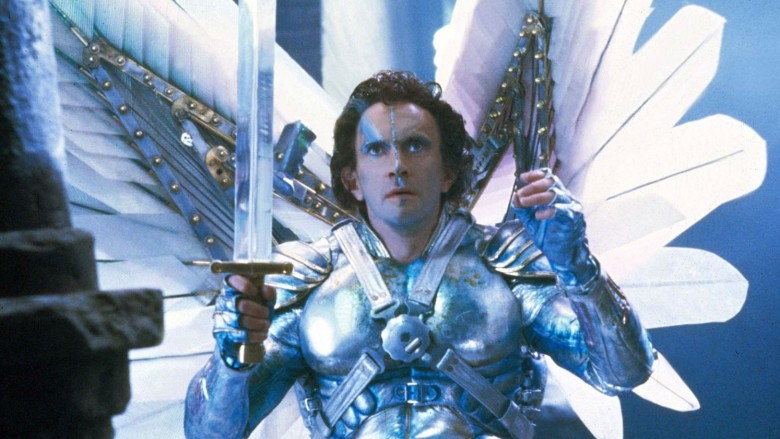 At the start of his career, Pryce was primarily a stage actor and won a Tony Award in 1977. Then came his break-out performance in Terry Gilliam's cult film Brazil (1985). In the comedic dystopian sci-fi film, Pryce plays main protagonist Sam Lowry, a low-level government pencil pusher with delusions of grandeur. Although the film was not a major success initially at the North American box office, it has since gone on to become a cult film among both Gilliam and sci-fi fans alike, with a score of 88 ("Universal Acclaim") on Metacritic. Pryce had some stiff competition for the role of Lowry; reportedly, Tom Cruise was also a candidate for the part. In a 2004 interview, Pryce told reporters that he considered his role in Brazil one of the highlights of his film career.
Glengarry Glen Ross (1992)
In Glengarry Glen Ross, real estate salesmen working for the same company are locked in a struggle to determine which two will get access to a new set of leads, while the others will be fired. Naturally, the threat of termination leads some of the agents to very desperate measures, including staging a burglary. While Jonathan Pryce didn't have a prominent role in the film, he did play an important one: a meek and unassuming mark for Al Pacino's character to use his sales pitch on. This results in possibly one of the best—and most crazily disjointed—movie monologues of all time.
Carrington (1995)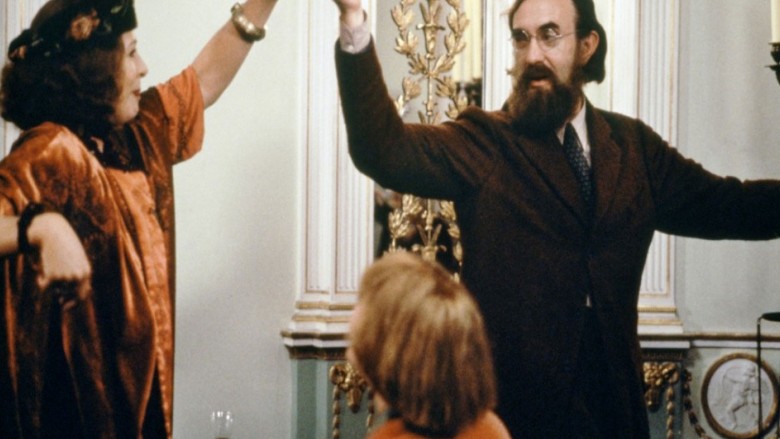 In this 1995 biopic chronicling the life of English painter Dora Carrington, Jonathan Pryce plays her close friend and confidante, author Lytton Strachey. Both Carrington and Strachey were often-eccentric people in real life, and Pryce puts on a convincing performance as the prolific writer who lived with Carrington but never was romantically involved with her. Carrington was well-received by critics, and when it debuted at the Cannes Film Festival, the movie took home a Jury Special Prize, and Pryce himself won the honors for Best Actor.
Evita (1996)
Pryce's stage and musical history served him well in 1996, when he starred as Argentinian president Juan Perón alongside Antonio Banderas and Madonna in the drama/musical film Evita. Director Alan Parker knew immediately that he wanted Pryce for the part of Perón because he had both singing and acting chops—as he proved when he originated the part of "the Engineer" in the musical Miss Saigon. Parker called Pryce a "brilliant, classically trained British actor," and he managed to sign him to the film soon after their first meeting.
Tomorrow Never Dies (1997)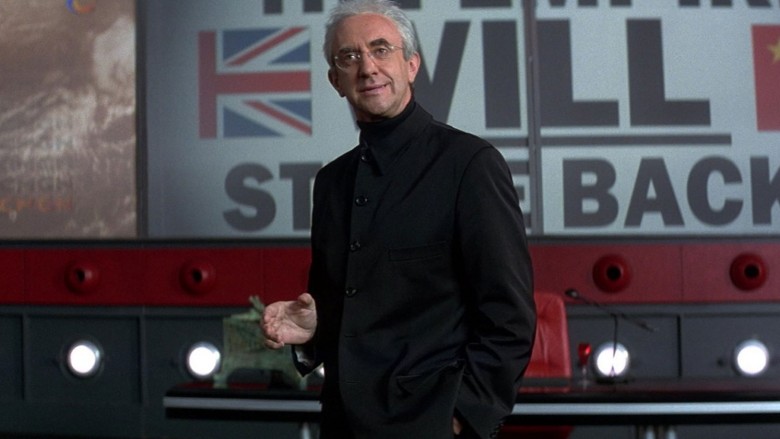 In one of his most "visible" roles, Jonathan Pryce took a turn as a villain in the 18th James Bond film, Tomorrow Never Dies (1997). In the role of power-hungry media mogul Elliot Carver, Pryce goes head-to-head with Pierce Brosnan as Bond for 119 action-packed minutes. Carver is determined to set off events that will lead to World War III just to increase the power and influence of his media empire. Paired with the sultry Teri Hatcher as his on-screen wife (and Bond's former girlfriend), Pryce makes a formidable antagonist to be reckoned with.
Ronin (1998)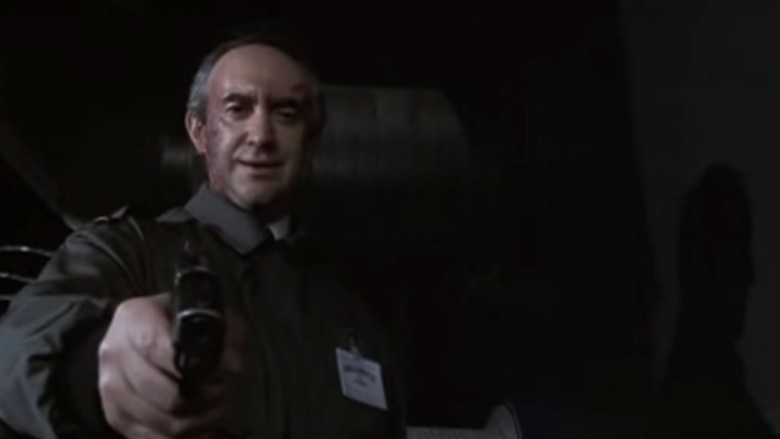 Not content with only playing one criminal mastermind, Pryce followed up his James Bond appearance with another role as a primary character in 1998's Ronin. In the movie, Pryce plays Seamus O'Rourke, an Irish terrorist operative who is not afraid to betray everyone around him in order to secure a large metal briefcase. Alongside Robert De Niro and future fellow Game of Thrones alumni Sean Bean, Pryce and the rest of the cast deliver an action-packed crime drama, one that was met with box-office success and critical praise—particularly for its exciting and dramatic car-chase scenes.
Stigmata (1999)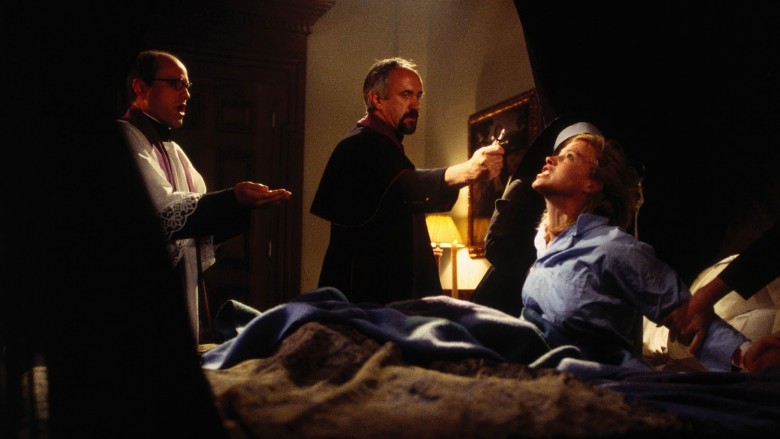 Although there's no denying that Pryce is excellent in his portrayal as the High Sparrow on Game of Thrones, that role wasn't the first time that he'd played a religious figure. In the 1999 horror film Stigmata, Pryce plays a corrupt and morally bankrupt Catholic cardinal tasked with investigating (or covering up) the case of a mysterious young woman who is suddenly afflicted with the signs of the stigmata. Along the way, Pryce clashes with a Jesuit priest (Gabriel Byrne) who is also investigating the case and who seems to have the woman's best interests in mind, unlike the cardinal. Stigmata received poor reviews but was still a success at the box office, and it's a great film to see a hint of how Pryce would develop his High Sparrow character for Game of Thrones.
Pirates of the Caribbean (2003-2007)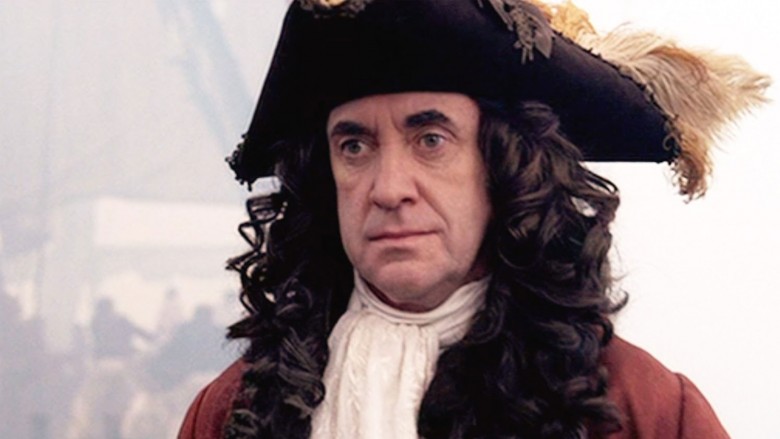 After playing a string of "strong" characters, Jonathan Pryce took on quite a different role for his part in the Pirates of the Caribbean franchise of films. In Curse of the Black Pearl (2003), we are introduced to Pryce as Weatherby Swann, Governor of Port Royal and father of Elizabeth Swann (portrayed by Keira Knightley). Governor Swann is something of a pushover and weakling, although he begins to display more boldness in the subsequent sequels, Dead Man's Chest (2006) and At World's End (2007).
The Brothers Grimm (2005)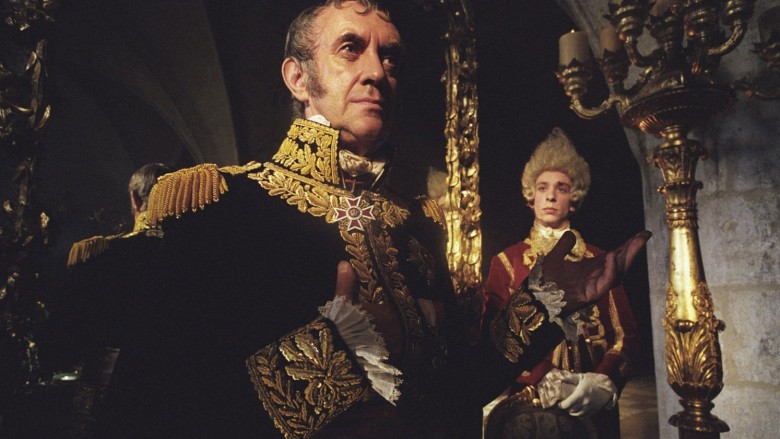 Pryce reunited with director Terry Gilliam in 2005 for a role in the adventure fantasy The Brothers Grimm, alongside Matt Damon, Heath Ledger, Monica Bellucci, Peter Stormare, and (yet another future Game of Thrones castmate) Lena Headey. As General Vavarin Delatombe, Pryce ups the "evil" quotient as he uses the brothers to eliminate a mystical threat lurking in the woods of his province. If they don't complete their task to his satisfaction, they're a short trip away from the headsman's block.
Taboo (2017)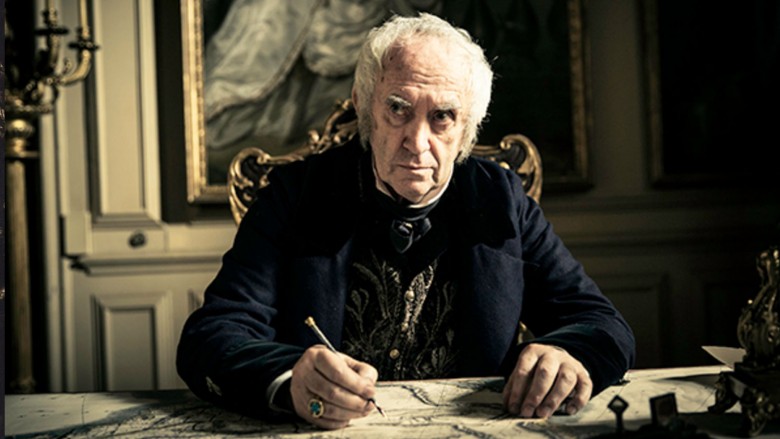 In this 2017 original drama series for BBC and FX, Pryce plays Sir Stuart Strange, chairman of the East India Company. In his role, Pryce plays a "bad guy" yet again, as the East India Company will stop at nothing to get its way. Taboo also features a Game of Thrones cast member—Oona Chaplin, who plays Robb Stark's bride, Talisa. These two Game of Thrones vets and the rest of the ensemble cast have earned acclaim for the first season of Taboo, which was renewed for a second season in March 2017.
The Man Who Killed Don Quixote (2018)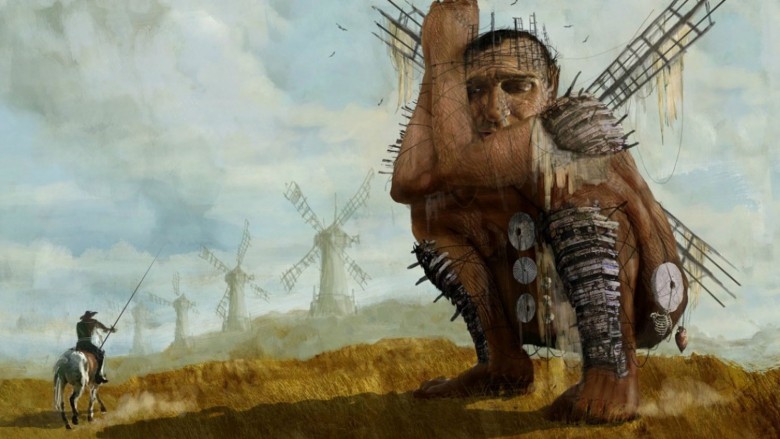 Instagram
What's next for Jonathan Pryce? After nearly two decades in "development hell," it looks like Pryce will have a reunion with director Terry Gilliam yet another time in the upcoming 2018 film, The Man Who Killed Don Quixote. In the role of Don Quixote, Pryce will get an opportunity to explore Cervantes' iconic story while surrounded by the amazing visuals that are a Terry Gilliam trademark. The movie finally started filming in March 2017, so don't expect to see this awesome movie until 2018.