Arrow's Stephen Amell Will Compete On American Ninja Warrior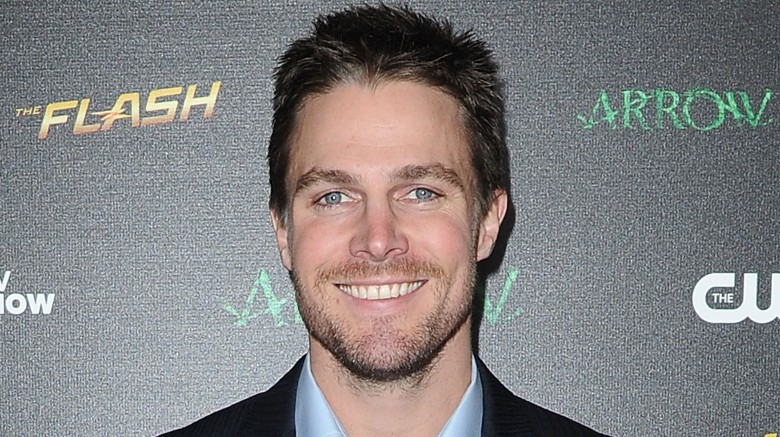 Getty Images
Arrow star Stephen Amell will have to become something else if he wants to win the celebrity edition of American Ninja Warrior. TVLine reports that the buff CW star, who has at numerous points expressed his interest in appearing on the hardcore NBC reality series, will be one of the nine famous faces taking on the course as part of the network's Red Nose Day programming.
Amell will be joined by Parenthood's Erika Christensen, Today's Natalie Morales, Not Safe's Nikki Glaser, American Pie's Mena Suvari, Dancing with the Stars' Derek Hough, Last Comic Standing finalist Jeff Dye, former MLB star Nick Swisher, and two-time Olympic gold medal decathlete Ashton Eaton. The group will take on the show's signature Floating Steps along with five other obstacles. (If the Salmon Ladder is in there, we know Amell's got it.)
Each celebrity will be partnered with an American Ninja Warrior favorite, with Kacy Catanzaro aiding Amell as both a coach and cheerleader. Kevin Bull will take on that role for Amell's most prominent competition, Eaton, while Flip Rodriguez will mentor Christensen, Grant McCartney will mentor Morales, Jessie Graff will mentor Glaser, Natalie Duran will mentor Suvari, Daniel Gil will mentor Hough, Meagan Martin will mentor Dye, and Drew Drechsel will mentor Swisher.
The celebrity American Ninja Warrior special will air on Thursday, May 25 at 8 p.m. on the third day of NBC's Red Nose Day, which raises money for children living in poverty across the world. Filming for the episode seems to have taken place in early March, when behind-the-scenes video of Amell competing hit the internet. While we wait to see how he does, check out the untold truth of American Ninja Warrior.