Shia LaBeouf's Latest Film Sold Just One Ticket In U.K. Opening Weekend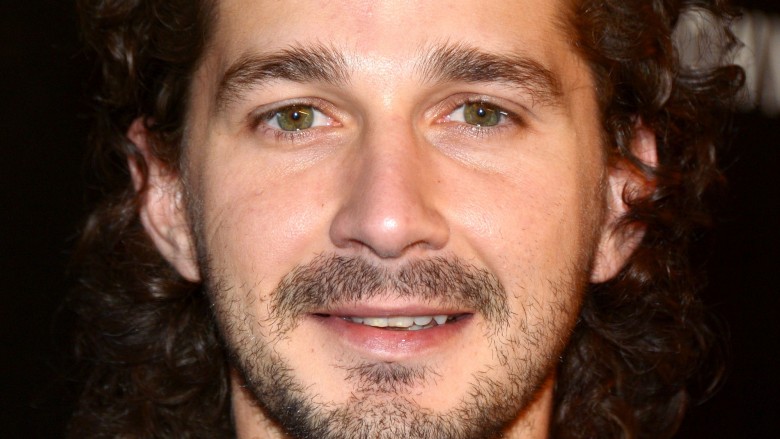 Getty Images
It appears that former Transformers star Shia LaBeouf is going through a bit of a rough patch cinematically, particularly in the U.K., as his latest movie tanked hard during its opening weekend.
Variety reports that LaBeouf's film, the war thriller Man Down, was released in a single theater in the U.K.: the Reel Cinema in Burnley, Lancashire, England. In a tragic twist of irony, the film sold just a single ticket. Man Down raked in an abysmal £7 ($8.70 USD).
The film world is apparently shocked at the disappointing debut. Senior media analyst at ComScore Paul Dergarabedian stated, "Poor Shia. That opening could be in the Guinness World Records or something."
Man Down brought LaBeouf together again with his former filmmaking partner, Dito Montiel. The pair previously teamed up for 2006's A Guide to Recognizing Your Saints, co-starring Robert Downey Jr. and Rosario Dawson. The film received mixed reviews following its screenings at the Venice and Toronto film festivals.
Here's the official synopsis for Man Down: "When U.S. Marine Gabriel Drummer (Shia LaBeouf) returns home from his tour in Afghanistan, he finds that the place he once called home is no better than the battlefields he fought on overseas. Accompanied by his best friend Devin Roberts (Jai Courtney), a hard-nosed Marine whose natural instinct is to shoot first and ask questions later, he searches desperately for the whereabouts of his estranged son, Johnathan (Charlie Shotwell), and wife, Natalie (Kate Mara). In their search, the two intercept Charles (Clifton Collins Jr.), a man carrying vital information about the whereabouts of Gabriel's family."
A one-time Disney icon in the sitcom Even Stevens, LaBeouf turned to the explosive Michael Bay-directed Transformers franchise in 2007. In the years that followed, the actor remained in the action-adventure genre, nabbing a role in Indiana Jones and the Kingdom of the Crystal Skull, and even had a stab at a pair of thrillers in Eagle Eye and The Company You Keep. More recently, he's appeared in the critically-acclaimed American Honey, which received a nomination for Best British Film at the 70th British Academy Film Awards.
A one-ticket sale is quite dismal, but at least Man Down isn't alone in its nonfulfillment. The Emma Watson-led historical romance thriller Colonia, also billed as The Colony, had a similarly dissatisfying U.K. opening, grossing just £47 (about $58 USD). Even Richard Gere felt a wave of failure when his film The Benefactor barely tipped the ticket sales scale at £25 (roughly $31 USD) in its first weekend.
Man Down may still have time to earn more revenue, but other films aren't so lucky. Check out the biggest box office flops of 2016.