Cartoon Network Picks Up New Mega Man TV Show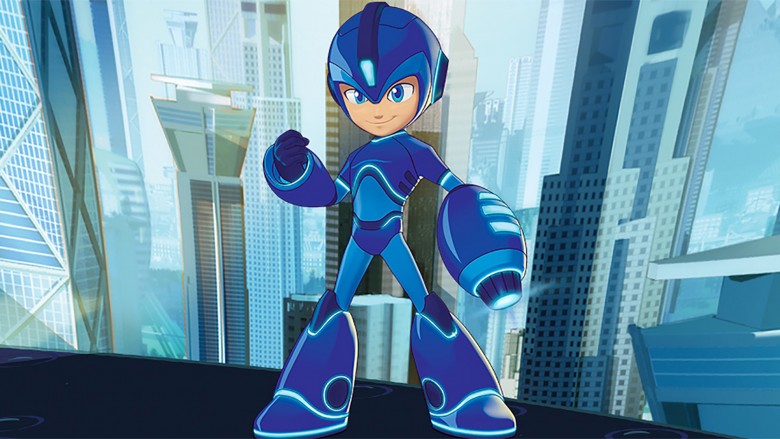 It's been a long, long time since the last new Mega Man game came out (no, Mighty No. 9 doesn't count), but that's not stopping publisher Capcom from squeezing all the cash they can out of the iconic Blue Bomber.
In 2015, Capcom released the Mega Man Legacy Collection, which brought Mega Man's first six NES games to the PlayStation 4, Xbox One, and Windows PCs. Now, a brand new animated series starring Mega Man from Man of Action Entertainment (creators of Ben 10 and Generator Rex) has been picked up by Cartoon Network for an as-yet undetermined release date (allegedly, the series was previously set to debut on Disney XD).
In an official press release, producer DHX Media described Mega Man as a 3D-animated show aimed at kids from ages 6 to 11 "as well as their parents who grew up loving the video games," because, well, nostalgia sells. The synopsis notes that the series (which sounds like an origin story) will split its time between Mega Man and his alter-ego, Aki Light, "a normal, upbeat, schoolboy robot" who transforms into Mega Man when the going gets tough. Classic Mega Man characters, including his dog Rush, will appear, as will new characters like Mega Mini and Suna Light.
DHX executive producer Ken Faier praised Cartoon Network's decision to air Mega Man, saying, "We are thrilled that Cartoon Network has picked up the new Mega Man series for its U.S. viewers.... We believe Mega Man's incredible heritage and proven popularity also positions the brand extremely well for longer term consumer product opportunities."
The new show isn't Mega Man's first foray into television, of course. The character was a supporting cast member in the 1989 cartoon Captain N: The Game Master, which also featured characters from Kid Icarus, Punch-Out!!, Metroid, and Castlevania. Mega Man also starred in his own mid-'90s animated series.
Hopefully, the new series will be successful enough to pave the way for Mega Man's return to game consoles. Although, if not, there are some pretty good fan-made sequels out there to help fill that Buster Gun-shaped hole in your life.