New P.T. Anderson And Daniel Day-Lewis Movie Coming In December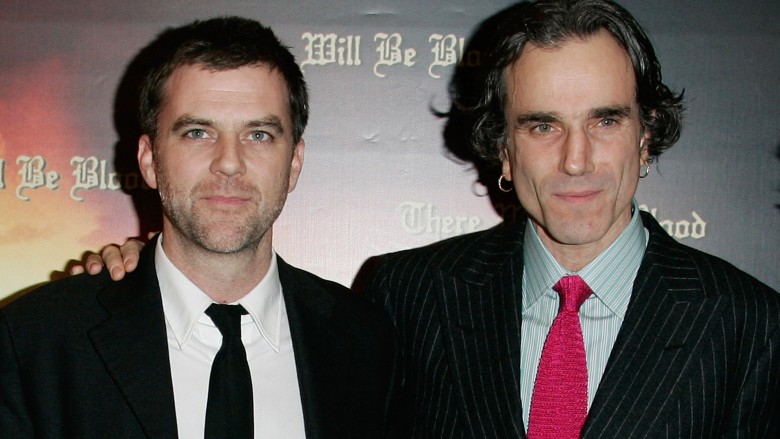 Getty Images
Here's an early holiday present for you: Paul Thomas Anderson will release a new film starring Daniel Day-Lewis on Christmas Day.
During a presentation at CinemaCon (via The Film Stage), Focus Features announced it will release the untitled drama on Dec. 25. As has been the case with many of Anderson's movies, it will likely get a limited released to qualify for awards before wider distribution in January.
Although no title was revealed, it's rumored to be called Phantom Thread. Here's the synopsis: "The new movie is a drama set in the couture world of 1950s London. The story illuminates the life behind the curtain of an uncompromising dressmaker commissioned by royalty and high society."
Of course, Anderson and Day-Lewis have worked together before. The actor won an Oscar for his performance as a heartless oil tycoon in 2007's There Will Be Blood.
While details about the new flick are hard to find, many have speculated that it may be based on eccentric British fashion designer Charles James, who moved across the pond and became known as "America's first couturier." If that's the case, it would fall in line with Anderson's past work. Boogie Nights was inspired by real-life porn star John Holmes and The Master was based on scientology founder L. Ron Hubbard.
Lesley Manville and Vicky Krieps will also be in the upcoming flick. Hopefully it won't be quite as frustrating to audiences as Anderson's Inherent Vice proved to be.