Walking Dead Producer Says Season 7 Finale Has One Of The Show's Best Scripts Ever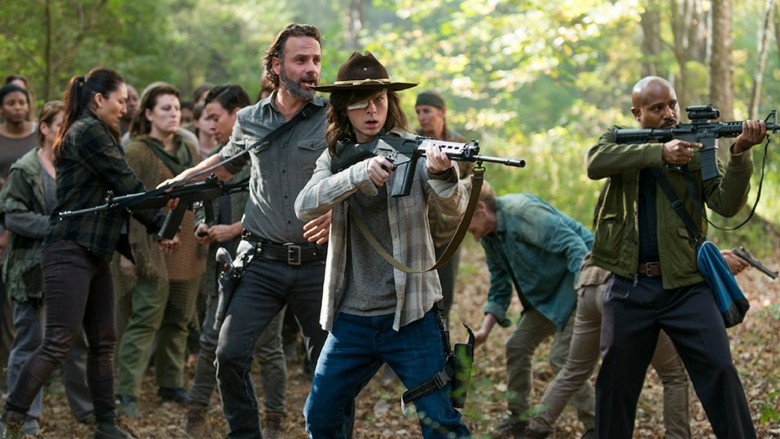 The Walking Dead executive producer Greg Nicotero thinks that the season 7 finale, which he directed, might be one of the show's best episodes of all time.
Nicotero recently told Entertainment Weekly that the finale was "one of the best scripts that we've ever produced, just in terms of pure character arc," adding that it did a perfect job of summing up the arcs from the second half of the season. "A lot of the questions, and a lot of the things that we spent time cultivating over the first half of the season and the second half of the season, definitely come to a head," he teased.
The season seven finale has been praised by a few of the cast and crew members, with star Andrew Lincoln telling EW there was a "brilliancy" in the episode and Norman Reedus saying that it will be "completely different" from past finales, pulling in elements of Mel Gibson's William Wallace from Braveheart. Nicotero reiterated his claim that the finale was something new compared to what the show has done in the past, saying, "We would never want to repeat the same sentiment, the same themes, and I think the writers have done an amazing job on the script."
Details on the finale have been kept pretty tightly under the wraps, something which Nicotero says has been pretty difficult. "There's only probably five people that have seen it, and it drives me f—ing crazy," he said. The whole world will get to see the episode soon, though, when it airs on April 2 at 9 p.m. on AMC. While we wait, read up on the untold truth of The Walking Dead.