Letitia Wright Will Play Shuri In Black Panther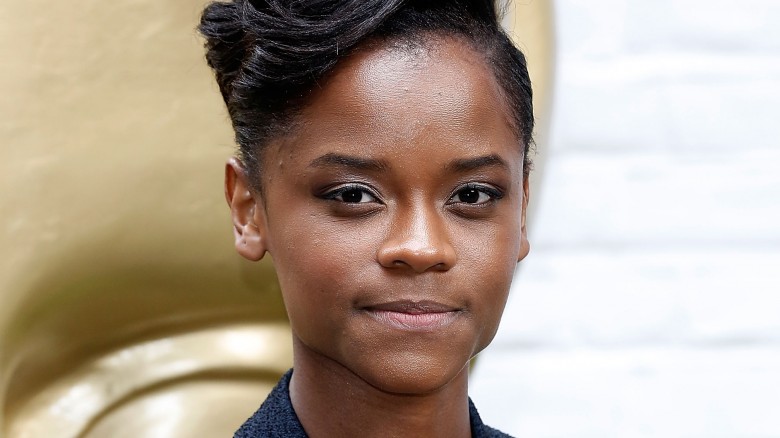 Getty Images
If there's one character in the Black Panther movie that could be poised for bigger things down the road, it's T'Challa's younger half-sister Shuri, and now we finally know who will play her: Letitia Wright.
Disney unveiled the full cast during its CinemaCon presentation this week, and Eric Vespe of Ain't It Cool News snapped a photo. When Wright was initially announced as a cast member, her role was kept a mystery. But it's been widely speculated that she could introduce Shuri into the MCU. Wright is a Guyanese-born British actress best known for Urban Hymn. She'll also co-star in Steven Spielberg's upcoming sci-fi flick Ready Player One.
In the comics, Shuri is a princess of Wakanda, but she also replaces T'Challa (Chadwick Boseman) as Black Panther when he is left in a comatose state. The ambitious youngest daughter of King T'Chaka, she had always hoped to become Black Panther before T'Challa assumed the responsibility.
Black Panther has a massive cast that includes Michael B. Jordan as Erik Killmonger, Lupita Nyong'o as Nakia, Angela Bassett as Ramonda, and Forest Whitaker as Zuri, so it remains to be seen how much screen time Shuri will actually get. But the movie could plant the seeds for a more significant part in future Marvel movies. Sort of the way Captain America: The First Avenger introduced Sebastian Stan as Bucky Barnes, only to have the character go on to become the Winter Soldier later on.
We'll have to wait until the movie arrives Feb. 16, 2018 to find out for sure. Meanwhile, take a look at the dark history of Black Panther.