Aaron Sorkin To Meet With Marvel And DC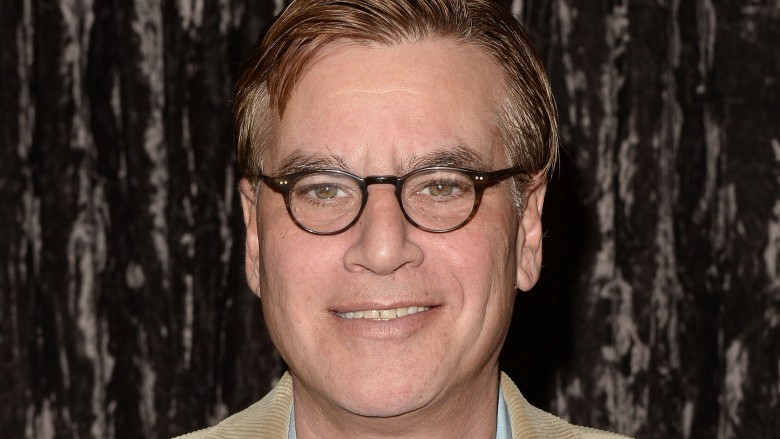 Getty Images
The superhero movie world has been on a modern kick lately, tacking on fresh-faced directors to helm upcoming projects. And now, it seems to have its eye on unexpected talent to spice up the cinematic universes.
As reported by ComicBook.com, screenwriter and producer Aaron Sorkin is in talks to meet with Marvel and DC executives about possible future collaborations. Though he'll be pitched by both properties, he isn't tied to one more than the other. In fact, he isn't even a big comic book fan, having never read one before, but has hopes that there's a stand-out character he can connect with. Sorkin spilled the details during a red carpet event at CinemaCon in Las Vegas.
"I happen to have meetings coming up with both DC and Marvel," he said. "I have to go into these meetings and tell them as respectfully as I can that I've never read a comic book. It's not that I don't like them, it's just that I've never been exposed to one. So, I'm hoping that somewhere in their library is a comic book character that I'm gonna love and I'm going to want to go back and start reading from the first issue on."
Sorkin is perhaps most recognizable for his work on television series like The West Wing and films like The Social Network, Moneyball, and Steve Jobs. Noted for his unique stylistic approach to screenwriting and his characters who are highly motivated toward a greater good, Sorkin may fit right in amongst others in the Marvel and DC Cinematic Universes.
While we wait to see whether Sorkin will don a Superman cape at DC or gussy up to the web-slinging Spider-Man with Marvel, there's still plenty to catch in both worlds. Read up on the crazy things that may happen in Marvel's Phase Three, then check out the DCEU fan theories that could change everything.