Pirates Of The Caribbean 5 Confirms Will Turner's Son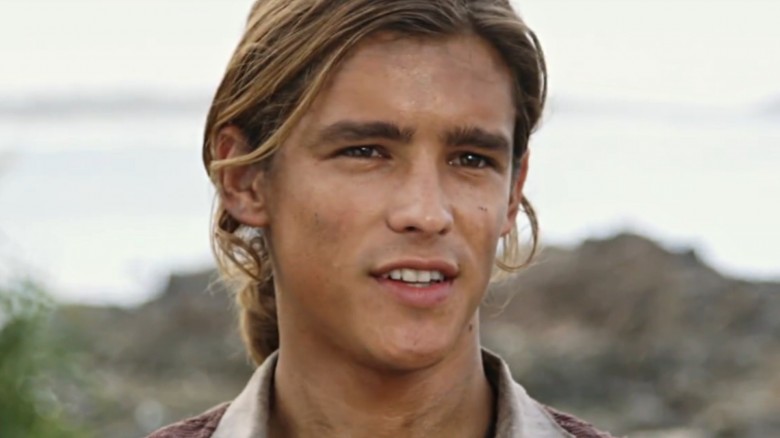 One secret about Pirates of the Caribbean: Dead Men Tell No Tales has been unveiled.
Although we were already pretty sure that Brenton Thwaites' character is the son of Orlando Bloom's Will Turner, a new behind-the-scenes video (below) seems to confirm it. In the clip, Thwaites' character is listed as "Henry Turner," which can't be coincidental. And you've got to admit that the resemblance is pretty close.
We already knew from the post-credits scene after Pirates of Caribbean: At World's End that the elder Turner and Elizabeth Swann (Keira Knightley) had a child together, but Henry's last name hadn't been revealed until now. Bloom will appear in the upcoming sequel, with his character still serving as the new Davy Jones, but Knightley's involvement remains to be seen.
According to Entertainment Weekly, Henry is described as a "a headstrong young sailor in the Royal Navy" who is forced to team with Captain Jack Sparrow (Johnny Depp) to track down the mystical Trident of Poseidon. The flick co-stars Kaya Scodelario as astronomer Carina Smyth, Javier Bardem as the villainous Captain Salazar, and franchise regular Geoffrey Rush as Captain Hector Barbossa.
Dead Men Tell No Tales is set to hit theaters May 26. Check out the video below, and a bunch of Pirates of the Caribbean easter eggs you probably missed.