Deadpool 2 Release Date Won't Be Rushed, According To Writers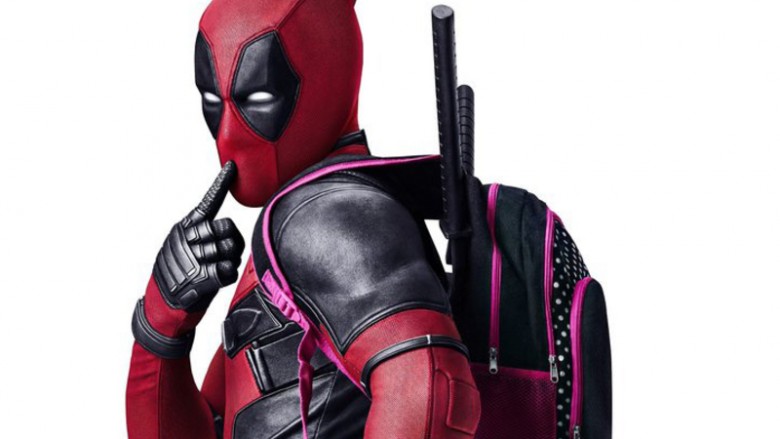 The Merc with a Mouth could be making his cheeky return when we least expect it, and according to the sequel's screenwriters, the competition won't stand a chance.
Writers Paul Wernick and Rhett Reese recently spoke to The Hollywood Reporter about their latest film, the Ryan Reynolds and Jake Gyllenhaal-led sci-fi horror Life, in an interview where Deadpool 2 was inevitably brought up. Wernick and Reese first gave a small hint as to where they are in the writing process, promising that things are moving along swiftly.
"We're very close to a draft that we'll go off and shoot in a couple of months and we couldn't be more thrilled," Wernick stated.
From there, the writers dove into specifics on when Deadpool 2 might kick, punch, and jump its way into theaters. While they're reportedly targeting a 2018 release, there isn't yet a specific release date for the film. Some believe this is because the writers don't want to progress too quickly. Reese touched upon that notion, and mentioned that he and Wernick "don't want to put the cart before the horse" with a firm premiere date.
"You end up racing and you end up being forced to do something you're not happy with," Reese explained. "The great thing about Deadpool is we spent a career trying to duck other movies."
However, this apparently won't be the case with the upcoming sequel. According to Wernick and Reese, Deadpool 2 will scare off the studios for other movies, as they won't want to compete with the sequel's expected smash opening. "I think in most cases, people are going to have to duck us," Reese said. "Fox is probably going to be able to drop that thing on a date and everyone else is going to scatter, because no one will want to come out the same weekend."
As far as a time-frame for Deadpool 2 goes, it's seemingly up in the air. Wernick and Reese believe that the sequel will turn its cheek to box office trends and simply premiere when it feels right.
"The fact that Deadpool came out in February and did as well as it did, and you are seeing similarly the summer [movie season] start earlier in March, and movies succeed in October... so the date to us doesn't mean as much as it used to," said Reese. "I think the studio feels the same way. We just want to make the best movie possible and Deadpool [2] will find an audience, we feel at this point."
While we wait for a set-in-stone release date for the sequel, read up on the insane history of Deadpool and check out the easter eggs you may have missed in the first flick.