Everything Coming To Amazon Prime In April 2017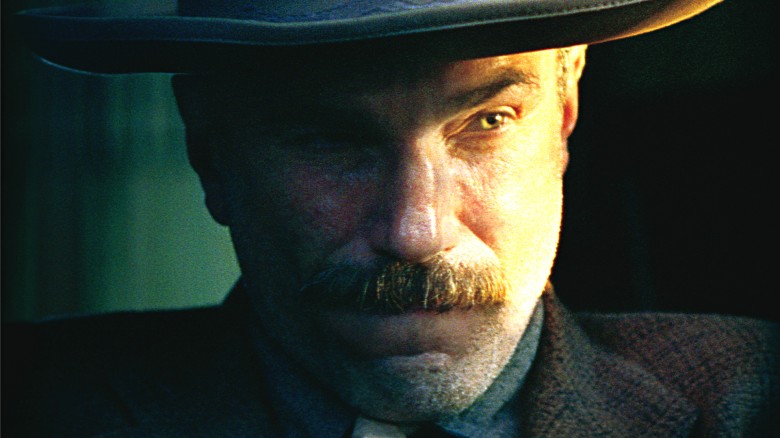 Miramax
Keep a close eye on your milkshakes: There Will Be Blood is coming to Amazon Prime next month.
The dark epic starring Daniel Day-Lewis is one of many movie favorites that will hit the service in April, along with Cameron Crowe's semi-autobiographical Almost Famous, the David Lynch thriller Mulholland Falls, the original RoboCop, and the Chris Farley classic Tommy Boy.
But Amazon will also continue its slate of original programming with the third season of the critically acclaimed Bosch, and American Playboy–a semi-unscripted series starring Matt Whelan about the rise of Playboy founder Hugh Hefner.
Take a look at everything coming to the service next month.
TV:
Tumble Leaf Spring-a-ling Surprise (Amazon Original) – 4/4
American Playboy: Season 1 (Amazon Original) – 4/7
Fortitude: Season 2 – 4/14
Bosch: Season 3 (Amazon Original) – 4/21
Thirteen: Season 1 – 4/21
Thunderbirds Are Go: Season 3 (Amazon Original) – 4/21
Catastrophe: Season 3 (Amazon Original) – 4/28
Animal Kingdom: Season 1 – 4/30
Movies:
Almost Famous – 4/1
Chaplin – 4/1
Days of Thunder – 4/1
Eddie Murphy Raw – 4/1
Election – 4/1
Ella Enchanted – 4/1
Kiss the Girls – 4/1
Mulholland Falls – 4/1
RoboCop – 4/1
Saturday Night Fever – 4/1
Searching for Bobby Fischer – 4/1
Sliver – 4/1
The Ghost and the Darkness – 4/1
There Will Be Blood – 4/1
Tommy Boy – 4/1
What If – 4/1
Hello, My Name is Doris – 4/2
The Last Exorcism – 4/4
Precious Cargo – 4/4
Barbershop: The Next Cut – 4/8
In a World – 4/9
The Perfect Match (2016) – 4/9
The Handmaiden (Amazon Original) – 4/13
The Love Witch – 4/14
American Pastoral – 4/21
American Honey – 4/27
Available for Streaming on Amazon Video:
The Real Housewives of Potomac: Season 2 – 4/3
Southern Charm: Season 4 – 4/4
Archer: Season 8 – 4/6
Better Call Saul: Season 3 – 4/11
Fargo: Season 3 – 4/20
Movies for Rental:
Office Christmas Party – 4/4
Rogue One: A Star Wars Story – 4/4
Hidden Figures – 4/11