Justice League Gets New Poster Ahead Of Upcoming Trailer Release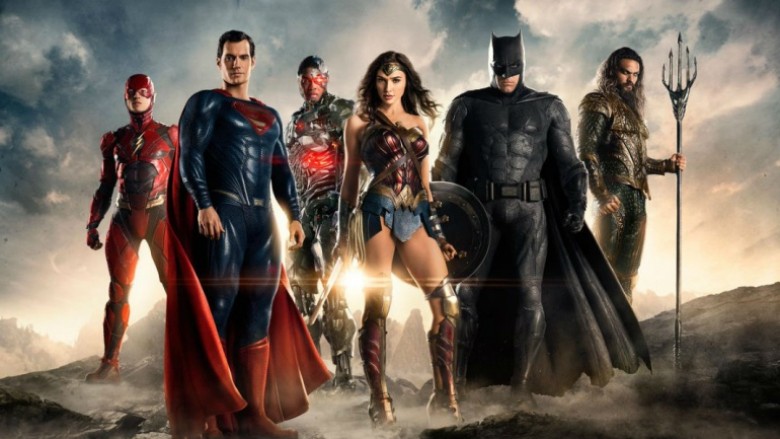 We are just a few days away from finally getting to see a new Justice League trailer, but fans can get their superhero fix early with the movie's newest poster. The pic, released on Thursday morning, shows the team's logo with a light coming out of the center, complete with the word "unite" at the bottom. It was shared on the movie's Twitter with the caption "#UniteTheLeague." You can view the full poster below.The Unite the League slogan was used in another Justice League promo Thursday: a trailer tease featuring Jason Momoa's Aquaman. The tease showed Aquaman facing off against a wall of water and receiving his trident from Batman before giving a glimpse at the full team (minus Superman) standing together.
Rumor has it that this won't be the only trailer tease we see before the trailer is released on Saturday; there could also be character focused teases for Batman, Wonder Woman, Cyborg, and The Flash on the way. The trailer is likely to premiere on Saturday during The Today Show, where the tease premiered. The show airs from 7 a.m. to 9 a.m. on NBC. For a glimpse at what to expect, see everything we learned when we saw footage from the film at San Diego Comic Con.
Justice League, from director Zack Snyder based off a script by Chris Terrio, also stars Ben Affleck, Gal Gadot, Ezra Miller, Ray Fisher, and Henry Cavill. The movie is due to hit theaters on Nov. 17. In the meantime, see what we know so far and what the cast looked like as kids.