Power Rangers Creator Has Five More Movies Planned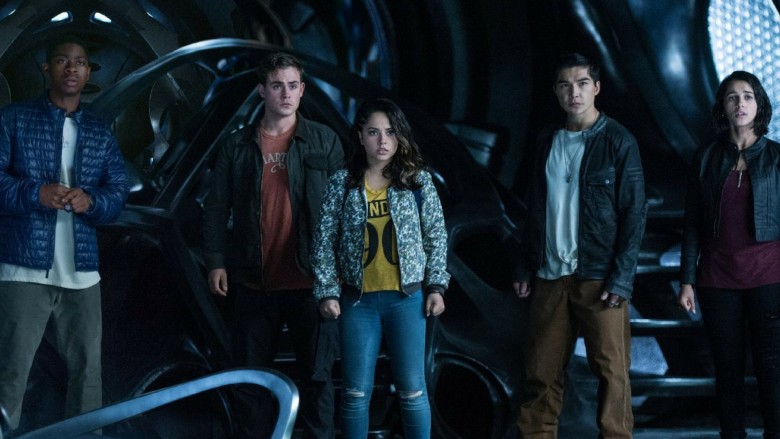 The Power Rangers reboot hasn't even hit theaters yet, but original series' creator Haim Saban says that he already has five more movies in the series planned out. Saban, who created The Mighty Morphin Power Rangers and produced the reboot, told Variety that he has a six-movie arc in mind, and, if the reboot is successful, story meetings for the next movie could start as early as Saturday.
For Saban, the reboot represented a new launch of the franchise aimed at appealing to both old fans and new fans. Part of that was dependent on creating a new cast of characters who were engaging and relatable to viewers. "I wanted the movie to say that losers and weirdos, by coming together, can realize the importance of the responsibility on their shoulders," said Saban. The new movie also required a much bigger focus on special effects than the original series, which Saban says was something important to making the franchise appeal to younger kids. "We had big aspirations of making a movie that was visually exciting," said screenwriter John Gatins.
The man Saban approached for the job of taking on directorial duties for the important reboot was Project Almanac's Dean Israelite, someone who was a fan of the original series as a kid and who recognized the importance of appealing to both old and new fans. "People who are 27-to-33, who grew up on the show, have a real fondness for it," Israelite said. "They have a nostalgic feeling for it and, if they're parents, they want to share that with their kids." "There's been a lot of response on social media from people in their late 20s, since we announced the film," added Gatins. "This is a part of their nostalgia. And, hopefully, today's kids, who haven't seen the Power Rangers before, will look at the ads and go, 'Wow, that looks really cool.'"
While it still remains to be seen how the fans will react to the new Power Rangers after the film hits theaters on March 24, with Saban already having a plan in mind, it is quite possible that we could be seeing more Power Rangers movies in the future. In the meantime, see why the reboot is a 90s kid's dream.