Chris Pratt Is Confident You'll Love Guardians Of The Galaxy Vol. 2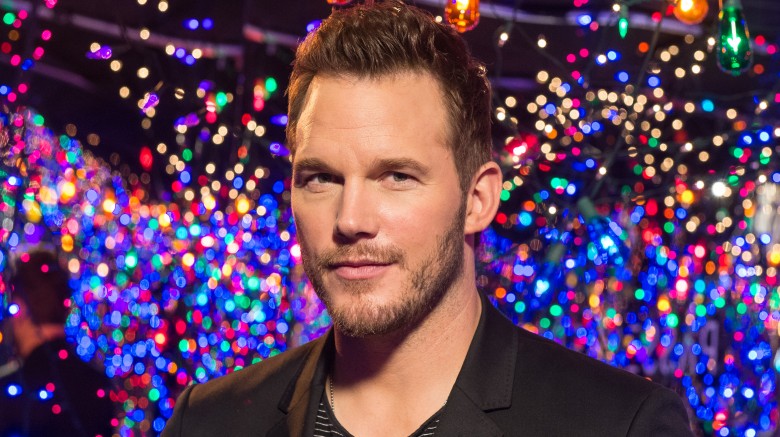 Getty Images
Confidence is key, and Chris Pratt has enough to keep the entire world running for days on end. Rightfully so, however, as the hype surrounding Guardians of the Galaxy Vol. 2 is at an all-time high, now more than ever.
Today, director James Gunn unveiled the official IMAX poster for the upcoming sequel, sending fans into a tizzy and the charismatic Star-Lord actor into an excitement-induced that guarantees you'll adore the film as soon as you see it.
Pratt shared Gunn's image of the IMAX poster on his own Facebook page, and the post was accompanied by an epic caption. He started everything off with a big bang: "On May 5th, the greatest movie in the history of movies is coming."
From there, it was only up, as Pratt rattled off hilarious film comparisons, allusions to famous athletes, and the sky-high hopes the entire Guardians crew has for the movie—including a "president of the world" win for Gunn and successfully impregnating every audience member in attendance during every screening of the film.
"There has never been and will never again be a movie like this. Seriously. Ever heard of Citizen Kane? We're much better. Seriously. Our movie just tested at over one million points. Rotten Tomatoes already has it at 234% fresh," Pratt boldly said.
The sequel "will win every movie award AND about 39 Olympic gold medals in swimming, gymnastics, the skiiing event with the gun, the X Games, snowmobiling and everything. It will win the World Cup and about seven Super Bowl rings. Sorry, Tom Brady."
Pratt rounded things off with grand promises: "This movie will fry your brains and lift your spirits. James Gunn will be elected president of the world. They will add the faces of the Guardians to Mount Rushmore for sure. We're gonna get a planet. May 5th will become a national holiday. Everyone will get pregnant. Candy will fall from the sky. Global warming will stop. Dinosaurs will come back to life. Which, unlike some movies might tell you, is actually a really good thing. Because they won't flip out and kill people; instead, they'll be your awesome pets. So basically, get your tickets as soon as you can. Don't be the only person on the planet who doesn't see this movie."
Ever the jokester, Pratt "humbly" signed off as Star-Lord. Something tell us that, although the main Guardians man was mostly joking in his post, there still remains a few glimmers of truth to it all. Fans will have to wait until May 5 to see if Guardians of the Galaxy Vol. 2 really will fry their brains, and if the spacefarers will actually get added to Mount Rushmore. Until then, check out the facts about the Guardians you may not know.