Meet The Actor Who Almost Played Danny Rand In Iron Fist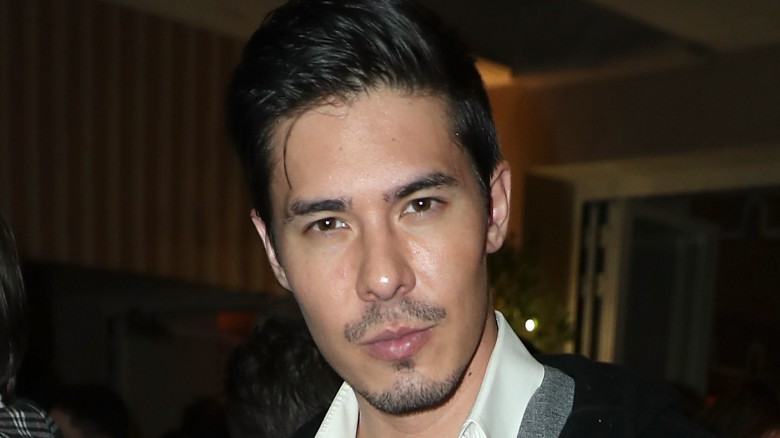 Getty Images
Looks like it's "could've, would've, should've" for the executives behind Marvel's Iron Fist.
The latest Netflix series from Marvel has received quite a bit of backlash over casting English actor Finn Jones as Danny Rand, a martial arts expert with a seriously powerful punch, a move some have used as the basis to accuse the showrunners of whitewashing.
Though Danny Rand is white in the original comics, it appears that Marvel was considering an Asian-American actor to play the billionaire whose life has been steeped in and shaped around deeply Asian traditions. More specifically, the studio was allegedly thinking of casting Lewis Tan in the titular role. The half-Chinese, half-white actor spoke with Vulture to discuss what might have been.
When Tan heard about Iron Fist, he was intrigued. "I'm half white and I do martial arts and I could easily play that role," he said. "So I was excited."
And apparently, so was Marvel about Tan in the audition process. He explained, "I read for Danny originally... and they liked me a lot. I read again and again and again, and it was a long process, and it got to the point where they were talking about my availability and my dates. That's always a good sign, you know?" He continued, "I think they were highly considering it at one point in time."
However, we all know how it ended: The studio picked Finn Jones as the man with the deadly right hook, but brought Tan aboard to play Zhou Cheng, a villain who pops up in the show's eighth episode.
But what would've happened had Tan landed the Danny Rand role? According to the actor himself, "it would have definitely changed the dynamic of the show." Tan believes had he been chosen to play the iconic superhero, the Netflix-Marvel collaboration would've been a completely different series.
Going in a different direction and not casting an Asian-American actor is a "missed opportunity," according to Tan. "I personally think it would have been a really interesting dynamic to see this Asian-American guy who's not in touch with his Asian roots go and get in touch with them and discover this power," he said. "It would've been a brave thing to do, for sure, for Marvel. I can see how that was difficult to make that decision. I think, personally, it would've paid off."
Though there has been some hefty controversy surrounding the Iron Fist decision, let's just hope it doesn't wind up as one of the most disastrous casting choices ever made. Fingers crossed, folks.