The Chicago Cubs' World Series Win Will Be Made Into A Movie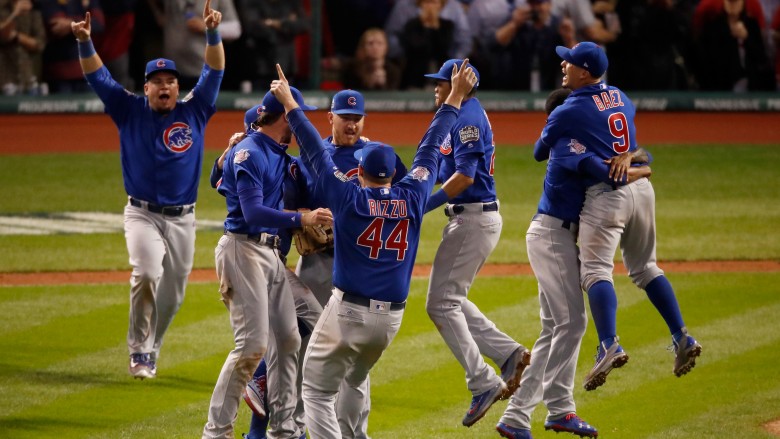 Getty Images
Today in news that should surprise literally no one: according to The Hollywood Reporter, the Chicago Cubs' dramatic Game 7 World Series victory over the Cleveland Indians will be made into a movie. The film will be based on catcher David Ross' upcoming book, Teammate: My Journey in Baseball and a World Series for the Ages.
The movie has seemed pretty inevitable since the Cubs came back from a 3-1 Indians lead to win their first World Series in 108 years, with a tense and dramatic ten inning, rain delayed Game 7 providing a fairytale ending for the Chicago team in Cleveland's home stadium. Ross' book, which is due out in May, follows the important moments in his 15-year baseball career, all culminating in the World Series, where he became the oldest player to homer in a Game 7. The screenplay will come from Ram Getz and John Corcoran (Whisper of the Wolves).
"It was said all during the 2016 season that if you made a movie about the magical run with all its amazing subplots, no one would believe it," said Ross, who will also executive produce the movie for Objective Entertainment. "Guess what? Believe it!"
The movie, which will be called Teammate: My Life in Baseball, doesn't have a release date or any stars attached yet, but we can only hope that they will at least be able to land Zac Efron to play Kris Bryant. For now, though, satisfy your baseball movie craving by reading up on the untold truth of Major League.