George R. R. Martin Starts Non-Profit Film Foundation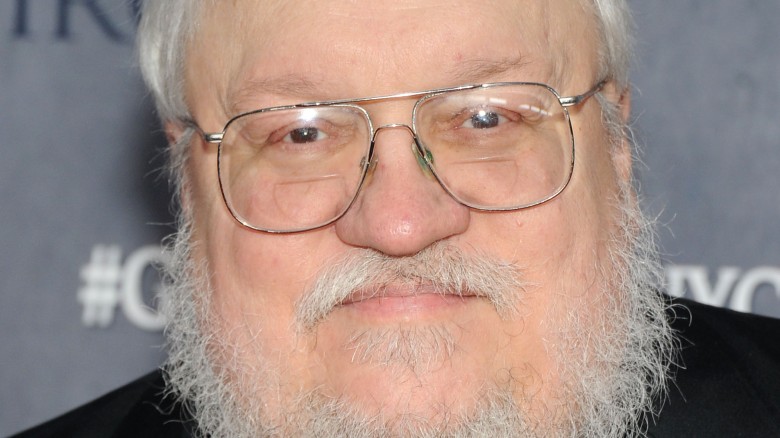 Getty Images
UPDATE (3/20): Martin has posted a blog entry on his LiveJournal site in response to early reports that the Stagecoach Foundation is a "film studio." He clarified that the company is a non-profit film foundation "dedicated to bringing more film and television production to Santa Fe," that it's an office building that "will be used primarily for pre- and post-production purposes," and that the building is much smaller than the originally-stated 30,000 square feet.
Additionally, Martin will not be running the Stagecoach Foundation. He stated that it's a role that's been "given to a dynamic young lady named Marisa X. Jiminez, who helped open Santa Fe Studios here in town, and who will have total charge of the day-to-day operations of Stagecoach, under a board of directors."
The original story has been edited for clarity below:
The Game of Thrones series author is foraying into the movie world, as it's been reported George R. R. Martin has started a non-profit film foundation called the Stagecoach Foundation.
Martin's endeavor finds its roots in Santa Fe, New Mexico, and will be available to any and all interested in movie-making magic, apparently regardless of experience or clout in the industry. The studio will allegedly be "open to both major Hollywood productions and beginning film entrepreneurs," The Albuquerque Journal reports.
Previously, Martin transformed the Santa Fe-based Jean Cocteau Cinema into combined arts studios and storage space that provides funding to local initiatives like the "House of Eternal Return" immersive arts project by New Mexico artist Meow Wolf. With the Stagecoach Foundation, Martin will reportedly meet with Joel and Ethan Coen (the minds behind films like The Big Lebowski, No Country for Old Men, and Hail, Caesar!), the sibling filmmakers who are allegedly looking to shoot portions of their upcoming project at Martin's studio.
The mayor of Santa Fe, Javier Gonzales, even congratulated Martin on his success with the Stagecoach Foundation:While this is an exciting move for Martin and for the Santa Fe community, many fans (mostly Game of Thrones die-hards) have poked a bit of fun at the news, mentioning that if he has time to head up a new film production company, he must not have any other pressing commitments. This, of course, is a playful jab at the long-awaited, long-delayed next installment in the Game of Thrones novel series, The Winds of Winter.
Admirers of Martin's work can perhaps look out for him in an upcoming role in a film made with Stagecoach Productions, and Game of Thrones fans can expect to see the show's seventh season premiere this summer, on July 16. Sounds like a win-win.