Marvel Comics Announces Secret Empire: Brave New World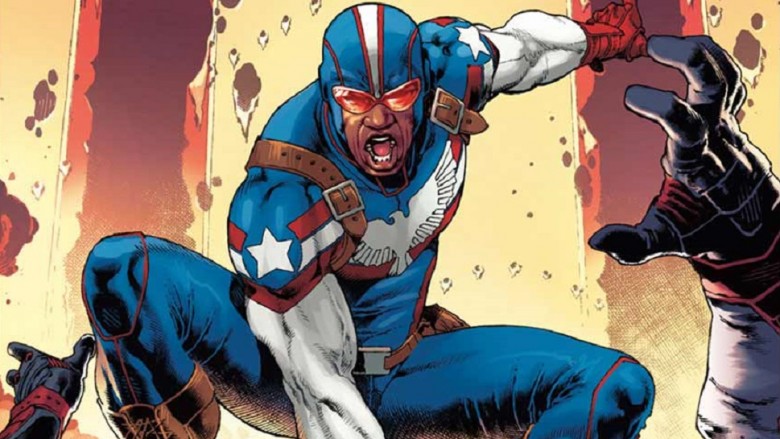 Marvel Comics has recently announced a major twist in its canon, launching a massive crossover known as Secret Empire set to feature a handful of offshoot installments. One of them is Secret Empire: Brave New World, a tie-in that will see the return of the original Invaders and a brand-new take on Patriot.
Secret Empire: Brave New World writer Paul Allor and editor Charles Beacham sat down for an interview with Nerdist, diving into the specifics behind the comic's premise (which covers Captain America's spiral into evil) and expained how they paln to bring the new Patriot into the mix.
"This series shows how many different characters—heroes, villains, and everyone in between—from all across the Marvel Universe are affected by the Hydra takeover and it's very integral to Secret Empire," Beacham said. "The interesting thing about Secret Empire is the way Steve [Rogers/Captain America] manages to convince longtime allies to side with him. He's not just an all-out villain. He's still Steve. He still wants to save the world. His process for doing it is just different."
Allor added: "These guys were all there at the very beginning of the Marvel Universe. They fought together, they sacrificed, they formed friendships that have lasted several lifetimes. And now one of them has taken over the world. Our story will be dealing with how the others react to that, in sometimes very different ways, and how their long history together plays a part in their actions of today."
In the Marvel Comic universe, Patriot is the name given to two different characters. In the Golden Age, it was Jeffrey Mace; in recent iterations, it's been Elijah "Eli" Bradley. The new version of Patriot can be seen on the cover of Secret Empire: Brave New World #2. Both issues are shown below:Here's the official synopsis for Brave New World:
"Brave New World calls out to the larger Marvel Universe as it encounters its darkest days and gathers an army of creative talent to tell the tales of how some of Marvel's heroes—The Invaders, Blade, Gwenpool, and the All-New Patriot stand united against Captain America and Hydra."
The first two issues of Secret Empire: Brave New World will be available in June. Until then, read up on how iconic Marvel characters should really look.