Bernie Wrightson, Co-Creator Of Swamp Thing, Dead At 68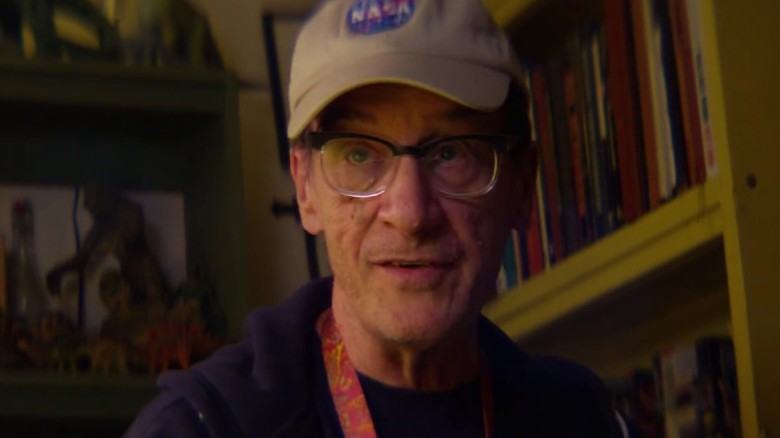 Renowned comic book artist and co-creator of DC's Swamp Thing Bernie Wrightson has died after battling brain cancer, according to The Hollywood Reporter. He was 68.
On Wrightson's official website, his wife, Liz, honored his memory with a remembrance post. "It is with great sorrow that I must announce the passing of my beloved husband, Bernie," she said Sunday. "We thank you for all the years of love and support."
A Baltimore-born artist known for his gothic and horror illustrations, Wrightson began his career as an illustrator in 1966 with the Baltimore Sun newspaper before landing a freelance job alongside DC Comics editor Dick Giordano two years later.
Wrightson's first professional comic work dates back to 1968, where his art made an appearance in House of Mystery No. 179. He focused his illustrations in anthologies and mysteries for both DC and Marvel Comics, despite their long-standing rivalry. In the years that followed Wrightson's breakthrough, he collaborated with writer Len Wein to co-create the DC Comics creature Swamp Thing. Wrightson's talents saw him co-creating Destiny alongside Marv Wolfman; he also became well-known amongst the works of Neil Gaiman, as Destiny was a staple of Gaiman's The Sandman.
Wrightson departed from DC in 1974 to take a job with Warren Publishing, a producer of black-and-white horror comics magazines. The comic artist produced a number of illustrations included in works like Frankenstein, Cycle of the Werewolf, The Stand, From a Buick 8, and Dark Tower V. Wrightson even designed the poster for Stephen King's horror film Creepshow. His recent work can be seen in the short comic series Frankenstein Alive, Alive!, a collaboration with Steve Niles.
Wrightson is survived by his wife, Liz, and two sons, John and Jeffrey Wrightson. He is also survived by a stepson, Thomas Adamson.
Many impacted by Wrightson's work took to social media to remember him:



RIP Bernie Wrightson: There were giants in those days. 1991, when all the world was young. (L to R, Frank, me, Bill, Bernie and Dave.) pic.twitter.com/ExVrRjjjm6


— Neil Gaiman (@neilhimself) March 19, 2017



Deeply saddened by the loss of Bernie Wrightson-1 of the all-time greats whose superb artistry will live on forever! My condolences to Liz. pic.twitter.com/Ehask8HT4K


— Mark Hamill (@HamillHimself) March 19, 2017



R.I.P. to the great Bernie Wrightson, a star by which other pencillers chart their course. Raise a glass @sinKEVitch @JohnCassaday pic.twitter.com/5tODGUCkc0


— Joss Whedon (@joss) March 19, 2017



RIP Bernie Wrightson. His masterful, evocative line work was simply unparalleled. Truly 1 of the greats-he was as kind as he was talented. pic.twitter.com/izmeR77TRo


— Jim Lee (@JimLee) March 19, 2017