Bates Motel Showrunners Talk Rihanna's Role As Marion Crane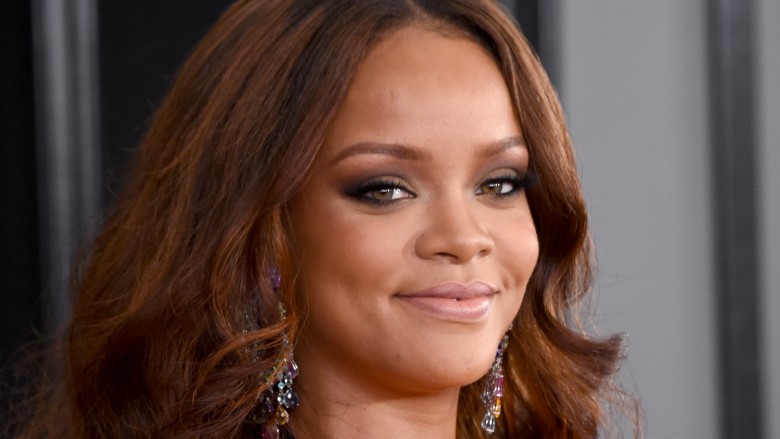 Getty Images
Marion Crane from Alfred Hitchcock's Psycho is perhaps one of the most iconic characters in all of horror, and superstar Rihanna is taking the reins for the Bates Motel adaptation.
Originally played by Janet Leigh in the 1960 horror film that helped spark the genre, Marion Crane is set to get a new small-screen spin in the A&E series, a role that's reportedly set pre-screaming in the shower.
The series' co-showrunners Carlton Cuse and Kerry Ehrin sat down with The Hollywood Reporter to discuss Rihanna's role as Marion, and how the worlds of Psycho and Bates Motel will overlap.
Ehrin discussed the connection between Hitchcock's classic and the A&E show: "This season as we were breaking stories, it was more about trying to find a way to bring Psycho into Bates Motel in a way that was really meaningful to Bates Motel but also allowed us to drop in and visit Psycho."
After Rihanna signed onto the show, which was due in large part to she and the showrunners being "on the same page creatively" and having a "really good conversation" prior to filming, Cuse and Ehrin were sure to do both the film and the show justice with Marion Crane as a character.
"It was a lot of pressure to make the appearance have a point as opposed to like, 'Hey, we're doing Psycho,'" Ehrin explained. "That was really important to us. In the end, we felt happy with where we got with it, just in terms of telling Norma and Norman's story and bringing Marion Crane into that loop and having it all kind of lead to a meaningful conclusion."
Bates Motel will usher in Rihanna's Crane in the fifth and final season's two-part premiere. The first episode, "Dreams Die First," will air March 20 and introduce the character. The follow-up, "Marion," will air March 27 and tie up the storyline.
In the meantime, check out the shocking ending of Psycho.