Ben Affleck's Batman Made Hans Zimmer Quit Scoring Superhero Movies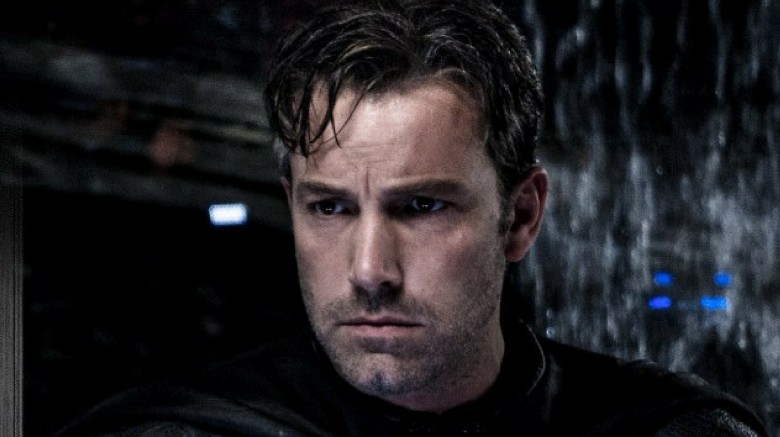 Chalk this up as another loss for Ben Affleck's portrayal of the Caped Crusader: legendary composer Hans Zimmer says it was Affleck's take on Batman that inspired him to announce his retirement from superhero movies.
Zimmer, who composed the score for Christopher Nolan's The Dark Knight trilogy, told Inverse that he struggled after signing on to Batman v. Superman: Dawn of Justice, saying that the switch from Christian Bale to Affleck "did my brain in." "It felt like I was betraying everything Christian had done," he said, adding that he spent months trying to come up with a good score for Affleck.
"For me, the Christian Bale character was always completely unresolved," he continued. "It was always about that moment at the beginning of the first movie, where he sees his parents getting killed. It was basically arrested development. The Ben character is more middle-aged, he seems to be grumpy as hell, but I didn't feel the pain that I felt in Christian's performance. And it was that pain that made be interested."
Zimmer ended up composing the score alongside Junkie XL, who also worked with him on The Dark Knight films and who will now take over Zimmer's vacated Justice League duties. However, there may be some hope for people who want Zimmer to compose a superhero movie again.
"Ron Howard actually said something very smart to me," he said. "He said, 'Don't say you will never do a superhero movie again, wait for somebody to turn up with an amazing script for a superhero movie.' And I suppose that's what I'm saying: Can I please have the amazing script?" So there you go, everyone. Get Hans Zimmer an amazing superhero script and you just might be able to get an Oscar winner to join your project.
Affleck's Bruce Wayne will next pop up in the non-Zimmer scored Justice League, set to be released on Nov. 17. In the meantime, see everything we know about the movie so far.