The Elizabeth Banks Comedy Flop Defying Odds And Heating Up On Netflix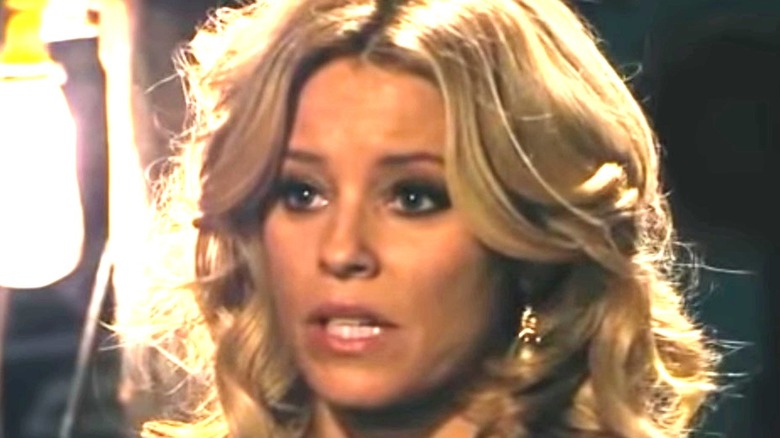 Focus World
Actor, producer, and director Elizabeth Banks has been working in Hollywood for decades, with early acting roles in films such as 1998's "Summer Dorothy" and 2001's "Wet Hot American Summer." Soon, she portrayed the supporting role of Betty Brant in 2002's "Spider-Man" and its two sequels in 2004 and 2007 opposite Tobey Maguire.
Banks began taking on leading roles in movies including 2008's "Definitely, Maybe" and "Zack and Miri Make a Porno." She drew attention from an even wider audience in 2012 when she joined the ensemble of "The Hunger Games" as Effie Trinket, the character which she continued to play for all four films of the franchise. And all of these only scratch the surface of her career, as she has nearly 100 acting credits to her name. Plus, she now works frequently as a producer and director and has helmed a handful of films including 2015's "Pitch Perfect 2" and the 2019 reboot of "Charlie's Angels."
Banks has a variety of films under her belt, several of which have seen immense commercial and critical success — including "The Hunger Games" films or comedies such as "The 40-Year-Old Virgin." At the same time, as is to be expected with such a long-spanning career, not all of Banks' projects have been as well-received (or commercially successful). One film in particular, in which she starred, did not achieve critical success, nor did it particularly connect with audiences. Despite this, "Walk of Shame" is still heating up on Netflix.
Walk of Shame is an outrageous comedy — for better or worse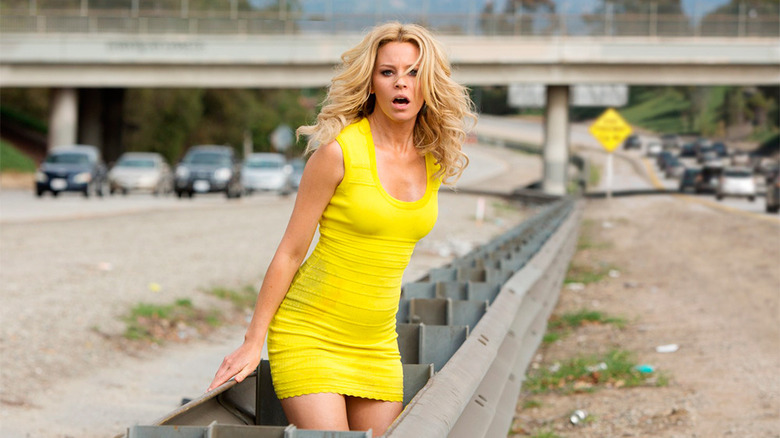 Focus World
"Walk of Shame" follows Meghan Miles (Banks), a newscaster in Los Angeles, who, after she's rejected for a dream anchor position, goes out with her friends for a night of partying. The night results in a one night stand with a man named Gordon (James Marsden), but the situation turns disastrous when Meghan's car is towed and she finds herself stranded with no phone or money.
Put plainly, "Walk of Shame" did not impress critics nor its audience — on Rotten Tomatoes, it has just a 12% Tomatometer score and a 37% audience score. Many critics thought that Banks, an undeniably talented actor, could do much better than what this film had to offer. Variety wrote, "Not even the fleet comic footwork of Elizabeth Banks can save this vile, unfunny stab at screwball farce." The Movie Report echoed this sentiment, writing, "Banks is one fierce talent more than able to carry a film all on her own, and here's hoping the next starring vehicle makes for a much smoother and consistent ride." Other outlets, such as The New York Times, lamented that little of the movie's plot actually makes any sense, which can definitely pull some viewers out of it.
With all this in mind, these critiques may be what have been pulling in Netflix viewers since it made its way onto the streaming service. After all, Banks is talented, so she may make this outrageous comedy worth the watch. Or maybe you're the type of viewer drawn to ridiculous comedies where not a whole lot of it would ever show up in the real world. Either way, "Walk of Shame" may just have something for you.