The Demon Girl Next Door Season 2 - What We Know So Far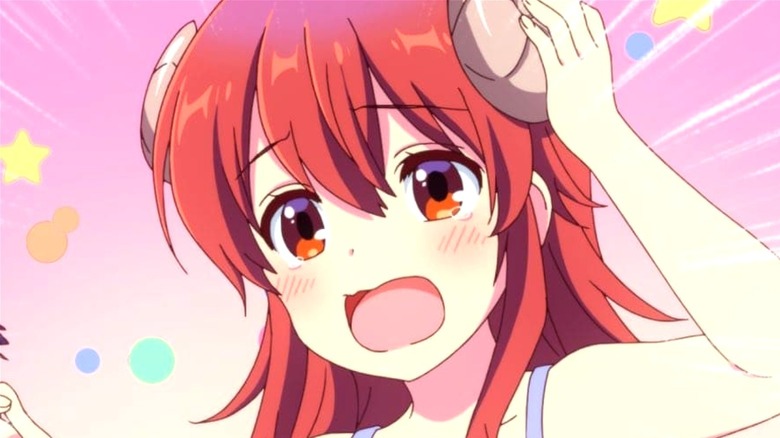 TBS
"The Demon Girl Next Door" (abbreviated as "TDGND") is an anime show about a young schoolgirl who wakes up one morning and — as the title strongly suggests — discovers that she's actually a demon. She develops little demon horns and a cute tail, and even gets to practice some magic. Her nemesis — whom she must kill if she wants to release herself and her family from their demon curse — is much more powerful than she is. So much so, in fact, that she takes pity on her demonic classmate and benevolently helps her develop her powers.
The first season ended on a bit of a cliffhanger after some startling revelations. Thankfully, though, fans will get at least one more season to see if Yuko the demon girl next door can defeat her enemy and save her family. Here's everything we know so far about Season 2, including the release date, characters, and plot.
There's good news (and bad news) about The Demon Girl Next Door Season 2 release date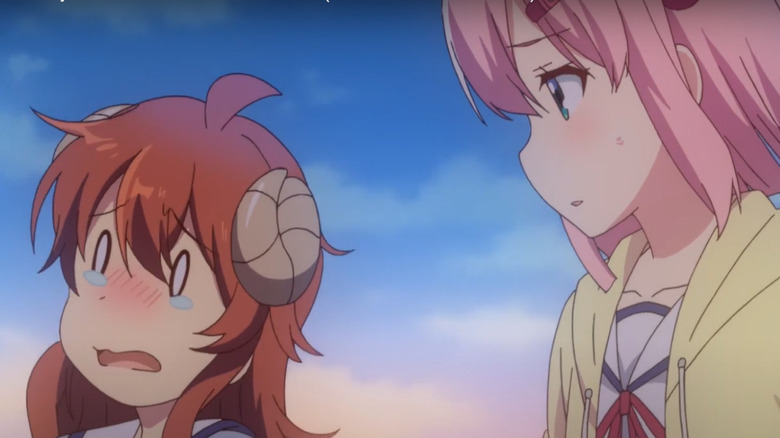 TBS
As fans of the show already know, it's been a good while since Season 1 of "The Demon Girl Next Door" last aired any new episodes. The final episode of the first season debuted on HIDIVE on September 26, 2019. As of this writing, that's a nearly two year gap. Unfortunately, though, that gap is going to get a little wider before fans — especially fans in the U.S. — get their eyes on Season 2.
According to the Japanese website Anime!Anime! (later reprinted for English audiences on Tokyo Otaku Mode), TDGND will be coming back for Season 2 next spring — in April 2022, to be precise. There's no specific release date yet, but they'll have plenty of time to pick the right day.
Anime!Anime! also confirms that the second season will debut on TBS. If you're not a diehard anime fan and you're trying to tune in from North America, you should know that in this context, TBS stands for Tokyo Broadcasting System, Inc. — not the domestic Turner Broadcasting System. Sorry, folks.
Which characters will be in The Demon Girl Next Door Season 2?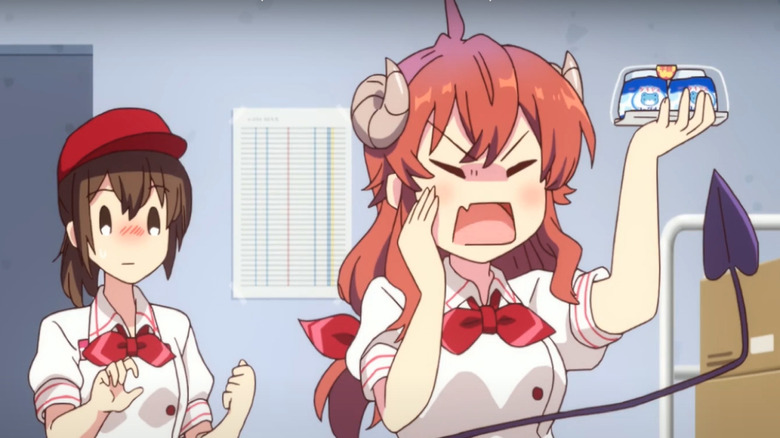 TBS
Obviously, star Yuko will be returning for Season 2 (voiced by Konomi Kohara in the original anime and Monica Rial in the English dub). She's got a lot to do in the next story arc, what with finding out that her father might still be alive somewhere. And since Momo (Akari Kitô and Genevieve Simmons) is still the undefeated magical girl, Yuko will have that challenge on her plate, too.
From what we can tell, there aren't any casting shakeups happening with this show (yet). Everything seems to be running along smoothly. All of the beloved characters fans fell in love with during Season 1 have more than enough reasons, plot-wise, to be returning for Season 2. The first season was so open-ended, but we expect many of the lingering questions will be resolved in the upcoming sophomore season.
Will The Demon Girl Next Door wrap up its plot in Season 2?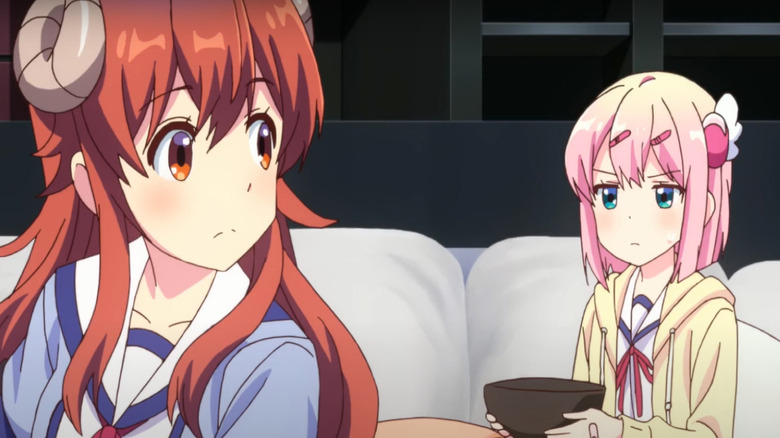 TBS
We don't have enough concrete information to say for sure, but we can definitely guess what's on the agenda for Season 2. For starters, the entire premise of the show is still largely unresolved. Yuko still has to defeat Momo in a fight to the death in order to lift the demon curse from her and her family. But the fact that Sakura has shown up and hinted that there may be a way for Yuko to find her long, lost father will likely derail things a bit.
The dynamic between Momo and Yuko is what really makes this series special. The two girls, in their own special way, are friends — in spite of the fact that one of them is destined to destroy the other. Things almost came to a head at the end of Season 1 until Momo figured out that becoming Yuko's vassal would severely weaken her, and offered to team up with her on the search for Sakura instead. 
As the search continues and the girls get closer to finding Yuko's father, we suspect more buried family secrets will be uncovered, significantly testing the girls' friendship. It would be a shock if Yuko didn't get some good training and gain magical strength in the process — but will it be enough to defeat her frenemy? Sadly, we won't know for sure until April 2022.