There's Finally Some Forward Movement On Beverly Hills Cop 4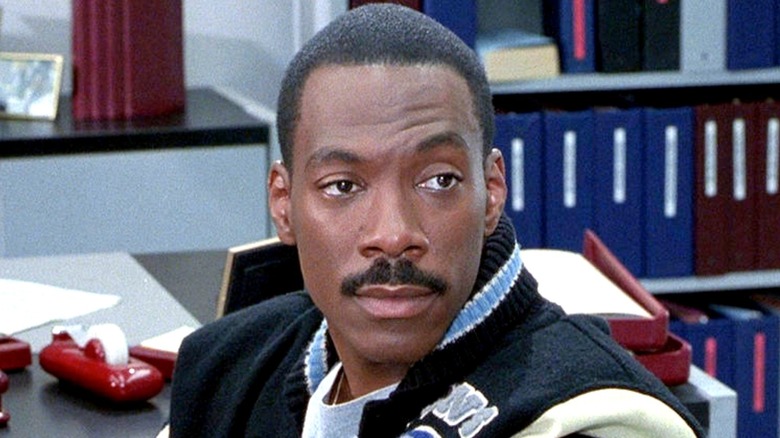 Paramount Pictures
"Beverly Hills Cop 3" premiered in 1994, so it's been almost three decades since Axel Foley (Eddie Murphy) last bamboozled the well-meaning people of Beverly Hills. Today, "Beverly Hills Cop 4" just took a major step towards becoming a reality.
Combined, the first three "Beverly Hills Cop" movies grossed more than $712 million at the worldwide box office (via The Numbers). Even so, progress on the next sequel in the franchise has been slow. "Beverly Hills Cop 4" has been in development as early as 2016, when the directing duo Adil El Arbi and Bilall Fallah were announced to be involved with the project. In May 2019, El Arbi and Fallah told Entertainment Weekly that "Beverly Hills Cop 4" was still moving forward, with Eddie Murphy set to reprise his role as the fast-talking Detroit cop.
Since then, progress on the project has been stuck in limbo, but "Beverly Hills Cop 4" just got a major green light on the way to its completion. Here's the latest on the return of Axel Foley to the big screen.
Beverly Hills Cop is one of 23 films approved to film in California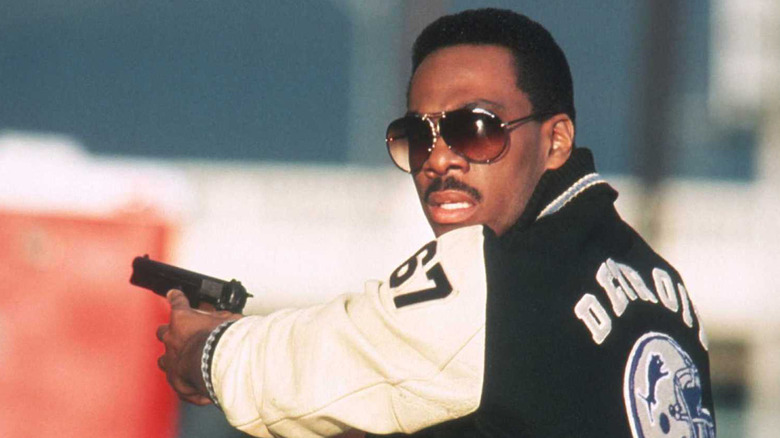 Paramount Pictures
On Monday, Aug. 23, 2021, The Hollywood Reporter broke that the state of California had approved "Beverly Hills Cop" to film in the state. The report was part of an announcement from California's Film & TV tax credit program, which has approved tax credits for 23 movies set to film in the state–10 studio feature films, and 13 independents.
Per the report, "Beverly Hills Cop 4" is the result of a one-time licensing deal between Paramount, which distributed the first three "Beverly Hills Cop" films, and Netflix. It's set to film for 58 days in the state of California, with some of that filming taking place in San Bernardino. The report projects that the production will generate $78 million with in-state spending. For all of that job creation, the film will receive a tax credit of $15,759,000.
"Beverly Hills Cop 4" is one of three Netflix productions that received approval to film in the state. The other two are the Zack Snyder film "Rebel Moon," and an untitled Jonah Hill project that will be directed by Kenya Barris.
The return of Axel Foley doesn't yet have a premiere date, and no plot details have been announced, but the fact that he's definitely returning is great news for fans.