Star Wars Actors You Didn't Know Were Also In Marvel Movies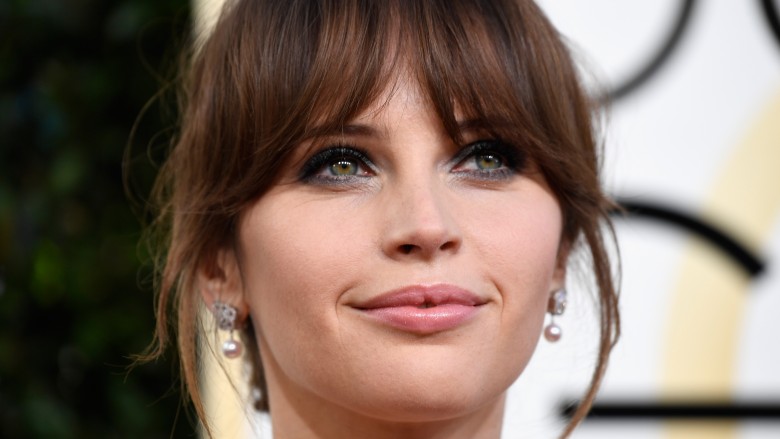 Getty Images
At the risk of evoking sing-song memories of a certain Disney channel popstar famous in the late 2000s, when the sci-fi of Star Wars and superheroes of Marvel films are blended together, fans truly do get the best of both worlds. A pinch of space adventure, a dash of amped-up action, and you're left with something killer—so much so, a handful of actors just couldn't choose between the two. Here are the Star Wars stars you didn't know were also in Marvel movies:
Andy Serkis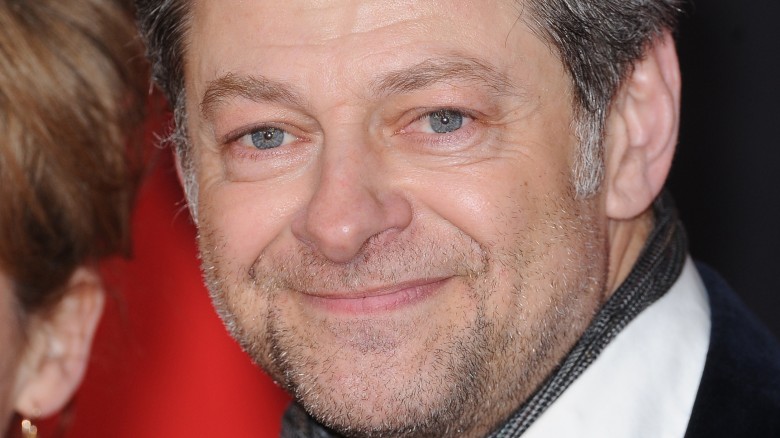 Getty Images
Motion-capture mega-star Andy Serkis's most supreme (see what we did there?) role has got to be Supreme (now you see) Leader Snoke in Star Wars Episode VII: The Force Awakens. Snoke is the menacing overlord of the First Order, and aims to reclaim control of the galaxy for himself and to lure Kylo Ren, grandson of Darth Vader, to the Dark Side of the Force. Director J.J. Abrams even collaborated with Serkis to craft the perfect look and feel for Snoke. The pair would meet time and again to "reiterate, keep informing and honing beats and moments" of the character, "creating further additions and iterations" and tracking how the "design of the character grow and change as the performances change."
For an actor famous for his movements and voice rather than his natural face, it may seem initially odd to see him in a live-action role. But that's exactly where he pops up in the Marvel Cinematic Universe. Serkis plays Ulysses Klaue (a.k.a Klaw) in Avengers: Age of Ultron, a role that ties into his Star Wars past in a pretty hilarious way: In the film, Serkis's character loses his arm, a la Anakin Skywalker. Fans can see Serkis reprise the character in 2018's Black Panther – let's just hope he doesn't lose any more limbs.
Mads Mikkelsen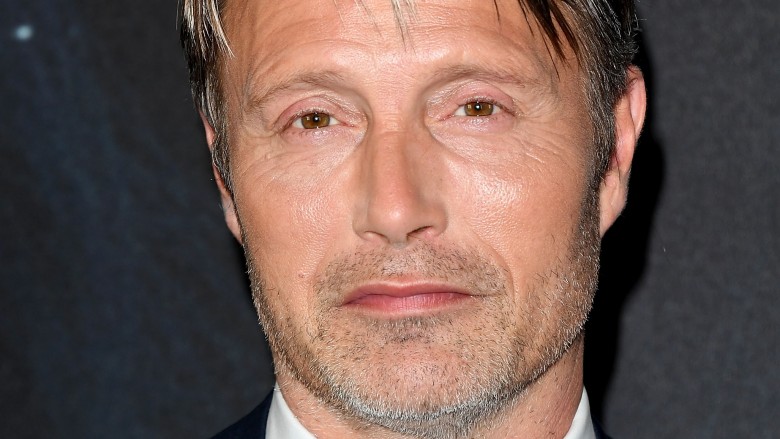 Getty Images
Marvel and Star Wars fans alike can be mad about Mads, as the down-to-earth Danish actor has surfaced in both worlds. Mads Mikkelsen first emerged into the global line of vision in the first Daniel Craig-led James Bond flick, Casino Royale, where he played the pale-eyed antagonist, Le Chiffre. After gaining critical acclaim and a thriving fanbase as Hannibal Lecter in the Bryan Fuller-created NBC series Hannibal in 2013, Mikkelsen buckled down and set his sights on a twosome of hot commodities.
The intimidating-on-the-surface actor showed his softer side in Rogue One: A Star Wars Story as Jyn Erso's father, the scientist and galactic genius specializing in energy enrichment and crystallography Galen Erso, who was pulled to side with the Empire, though he was still a Rebel at heart. Mikkelsen made a double-feature in 2016, appearing in Marvel's Doctor Strange alongside Benedict Cumberbatch, who takes on the titular superhero, as the evil enemy force Kaecilius. As far as we're concerned, the more Mikkelsen, the better!
Donnie Yen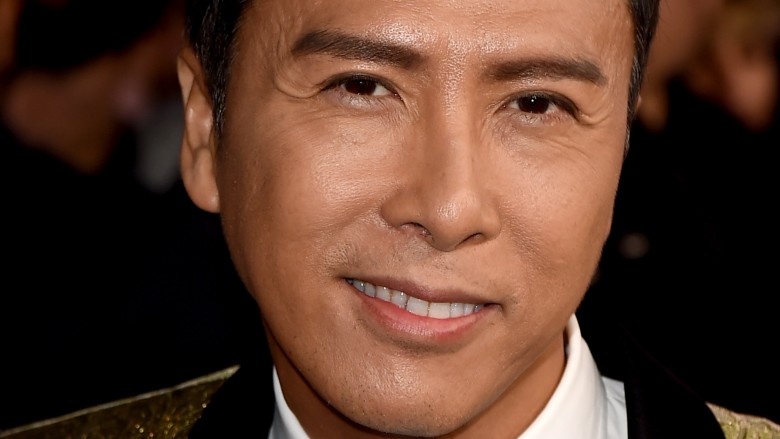 Getty Images
Martial arts expert and acting icon Donnie Yen has set a standard for action stars and those interested in working on foreign-language films. Getting his start in the 1983 Chinese Kung Fu comedy film Shaolin Drunkard, Yen gradually landed bigger and bigger roles, like Yip Cheung in Butterfly and Sword, Tong Shan in Shanghai Affairs, and Jin Ke in Highlander: Endgame. It was in 2002, where Yen broke through to the more mainstream film world in a Marvel movie role: Blade II's Snowman, the mute swordsman who serves with the notorious, vampiric Bloodpack fighting against Wesley Snipes. Putting his athletic prowess to use, Yen also served as the principal fight coordinator for the superhero horror flick.
Skip ahead nearly a decade-and-a half to 2016, and Yen has still got it, appearing in a blockbuster Star Wars installment. Showing off bold martial arts as Chirrut Îmwe in Rogue One: A Star Wars Story, Yen re-upped his global clout and likely gained the lion's share of new fans along the way.
Oscar Isaac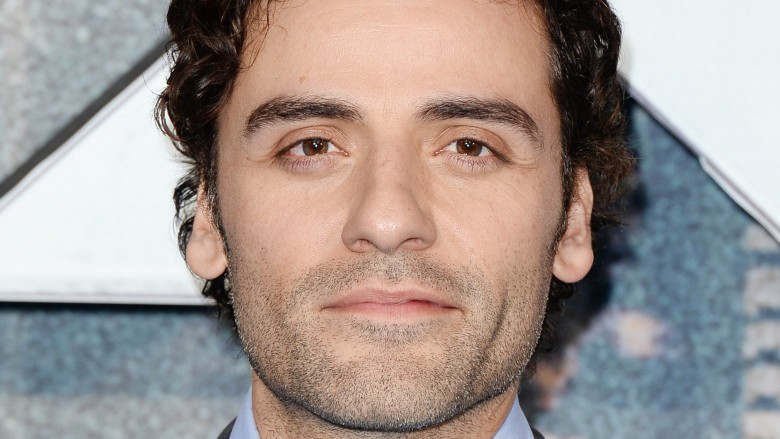 Getty Images
Oh, Oscar Isaac. Just the mention of the actor's name is enough to slap a smile on a ton of Star Wars fans' faces, given his charming and now-iconic role as Poe Dameron in The Force Awakens. The Guatemalan-American actor stepped into the limelight in the Coen Brothers-directed comedy-drama film Inside Llewyn Davis, in which he played the stellar starring role. Toss in appearances in the creepy-crawly tech thriller Ex Machina and the HBO series Show Me a Hero, as politician Nick Wasicsko (a role for which he snagged the Golden Globe Award for Best Actor in a Miniseries), and Isaac seemed destined for hyper-fame. So when the actor took on the "best frickin' pilot in the galaxy" in 2015's The Force Awakens, viewers perked up that much more. Isaac played Poe Dameron with noteworthy precision (and a ton of heart), enough to secure himself a place in the Star Wars canon for eternity.
Isaac also has stock in the MCU, but most fans wouldn't know it. Just a year after The Force Awakens's release, Isaac portrayed En Sabah Nur, the eponymous purple-prosthetic-covered villain in 2016's X-Men: Apocalypse. A wide leap from the charismatic X-wing pilot, both in physicality and in demeanor, his Marvel movie role is one you might not be able to pick out based on pictures alone.
Alan Tudyk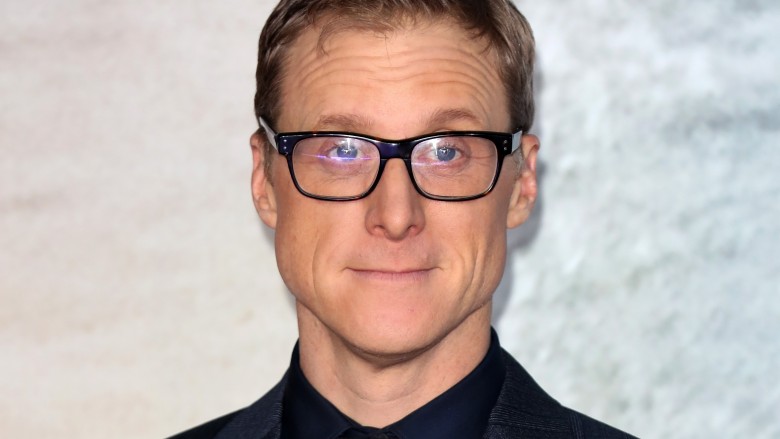 Getty Images
A "nerd of all trades" himself, Alan Tudyk has been widely beloved by Firefly fans, as the actor played Hoban "Wash" Washburne in the heartbreakingly short-lived, Joss Whedon-backed, space-western series. A handful of Dodgeball die-hards and Tucker & Dale vs. Evil enthusiasts likely recognize Tudyk for his work as Steve the Pirate and Tucker, respectively.
But the roles new-school film-lovers most identify Tudyk by are the sarcastic-but-sweet droid K-2SO in Rogue One and Alexander Krei in the Marvel comic book-based animated film Big Hero 6. In both sides of the geek world, Tudyk shines, with one Los Angeles Times writer calling his charm as K-2SO enough to make him "the requisite scene stealer." We'd have to agree.
Terence Stamp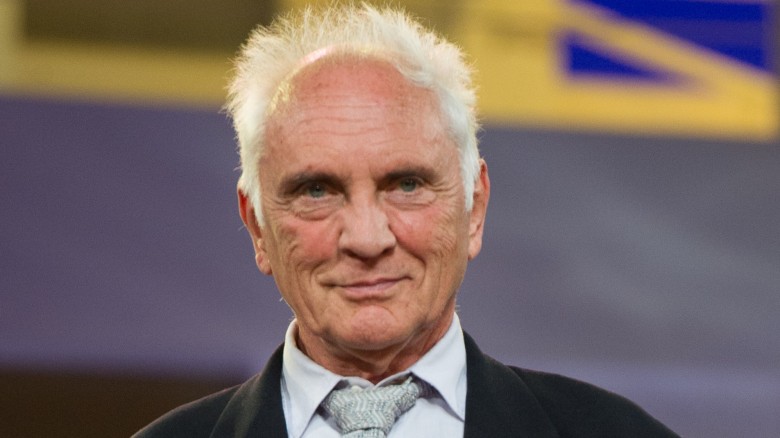 Getty Images
The man, the myth, the legend. Terence Stamp, whose acting career spans back to the early 1960s, and whose filmography touts a mind-boggling 60-plus television and movie roles, was almost a guaranteed shared actor in the Star Wars and Marvel worlds. Known for his unflinching aura, knack for life advice, and uncanny ability to ride the fine line between adoration and just-dormant anger, Stamp was the perfect fit to play the beleaguered Supreme Chancellor Valorum in Star Wars Episode I: The Phantom Menace. He also settled into the role of Stick, the enigmatic and mystical blind sensei who trained none other than Daredevil himself, in the 2005 Marvel spinoff film, Elektra.
Natalie Portman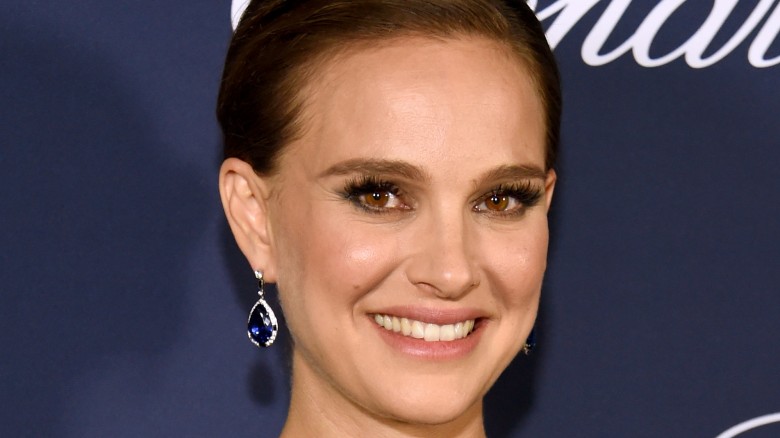 Getty Images
At the tender age of 13, Natalie Portman made her feature film debut in Luc Besson's Léon: The Professional, a role followed by a lead performance as Lauren Gustafson in the Michael Mann-directed flick Heat. Amassing a glittering kit of appearances in movies like Black Swan, V for Vendetta, and the Oscar-nominated biopic Jackie, it's little wonder why Portman is considered an acting juggernaut of the '80s-baby generation—and standout actress in the nerd world as well.
Near the start of her career, Portman starred as Queen Padmé Amidala in 2001's Star Wars: The Phantom Menace, reprising the royal role in Attack of the Clones and Revenge of the Sith in subsequent years. While the prequel films have gotten quite a bad rep, mostly due to Hayden Christensen's hugely reviled performance, Portman was a bit of sunshine in the bleak trilogy.
In later years, Portman carried that sunny demeanor into the Marvel Cinematic Universe, where she played the adorable astrophysicist Jane Foster in Thor and Thor: The Dark World. However, she won't be returning for the third installment, Thor: Ragnarok, as Marvel is reportedly "done" with Portman's character. Sad trombone.
Ray Park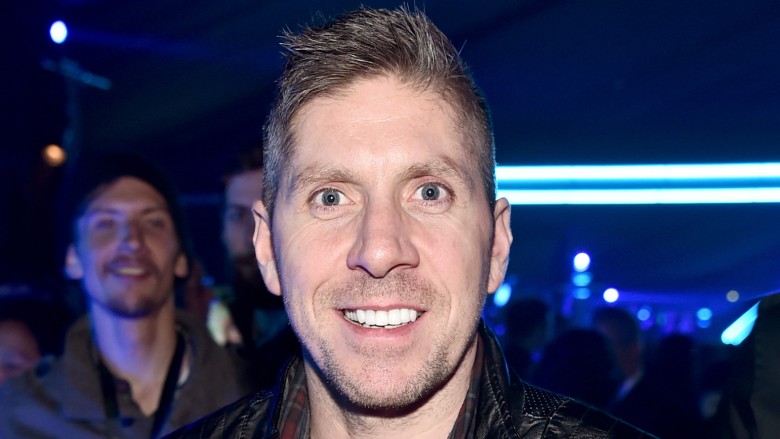 Getty Images
Martial arts super-man and stunt coordinator extraordinaire, Ray Park shot into the cinema scene in films like Mortal Kombat: Annihilation, but it wasn't until roles like Edgar in the sci-fi psychological thriller series Heroes, and Snake Eyes in G.I. Joe: Rise of the Cobra and G.I. Joe: Retaliation, that Park saw some on-screen fame. That notoriety was expounded upon a thousand-fold, when his athletic skills landed him one of the most chilling (and well-known) roles in the Star Wars universe: the sinister Sith Lord Darth Maul. Well, the body of Darth Maul, but we still count it as cool.
Just a year after showing off his physical form in The Phantom Menace, Park again jumped into the acrobatic saddle for a Marvel movie, portraying the long-tongued mutant Toad in the original X-Men.
Peter Serafinowicz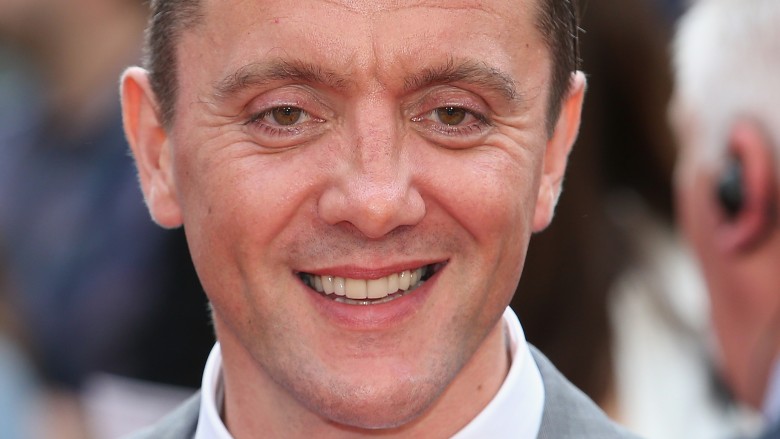 Getty Images
The man with the regal-sounding (and extremely long) surname is yet another actor who shared a piece of their skillset with the Star Wars and MCU movies. While Serafinowicz can be seen in Spaced, Shaun of the Dead, and the Melissa McCarthy-lead riot Spy, in all his dashing glory, his uniquely gravelly voice can be picked out in The Phantom Menace as none other than Darth Maul. Serafinowicz and Ray Park teamed up to bring the dastardly do-no-good-er to life, with Serafinowicz working all the dialogue. Sure, he only had a handful of lines, but who's counting?
Thankfully for the well-loved actor, his Marvel role saw him speaking a whole lot more. As Denarian Saal of Nova Corps in 2014's Guardians of the Galaxy (now referred to as Vol. 1, because sequel), Serafinowicz works closely with Chris Pratt's Peter Quill, and the pair have an interestingly strained relationship.
Samuel L. Jackson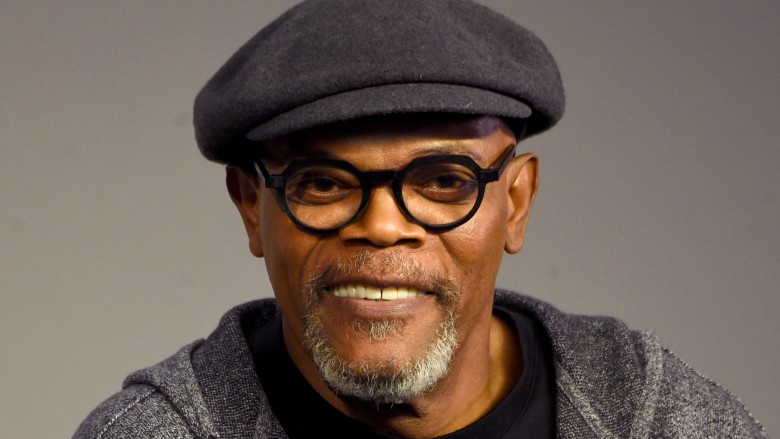 Getty Images
The seasoned actor hardly needs an introduction, with his miles-long repertoire, his instantly recognizable voice, and his presence that brings about memories of one expletive-filled catchphrase from a mid-2000s B-movie about a certain reptile on a certain form of transportation.
A widely-known and widely-loved actor with an unshakable reputation, the full-name-always Samuel L. Jackson gained even more clout in the film world in his role as Mace Windu in the Star Wars prequels. From 1999 to 2005, Samuel L. Jackson (we weren't kidding — full name always) donned the space-age beige cloak and knee-high boots, along with a flashy purple lightsaber—one he requested series creator George Lucas let his character have, as a bonus for appearing in the films and to make Mace Windu that much more unique. Not only was Mace a powerful user of the Force, he was also cooler than cool, likely thanks to Samuel L. Jackson's effortless edge.
Flash forward to 2010, when the man popped up as Nick Fury in Iron Man 2. One of the main Marvel dudes, Fury directs the fictional law-enforcement organization Strategic Homeland Intervention, Enforcement and Logistics Division (S.H.I.E.L.D.), and assembles the much-adored team of Avengers. Since signing a nine-film contract to play Nick Fury, Samuel L. Jackson has moved into "the bad-ass zone" in later Marvel Cinematic Universe installments, like 2011's Thor and Captain America: The First Avenger, 2014's Captain America: The Winter Soldier, and 2015's Avengers: Age of Ultron.
Staying true to his core, Samuel L. Jackson brings a lot of sharp wit and unwavering swagger to his roles in both Star Wars and the MCU. Dare we say, it's a Mace Win-Win-du. (We're done with the poorly-constructed puns, we promise.)
Felicity Jones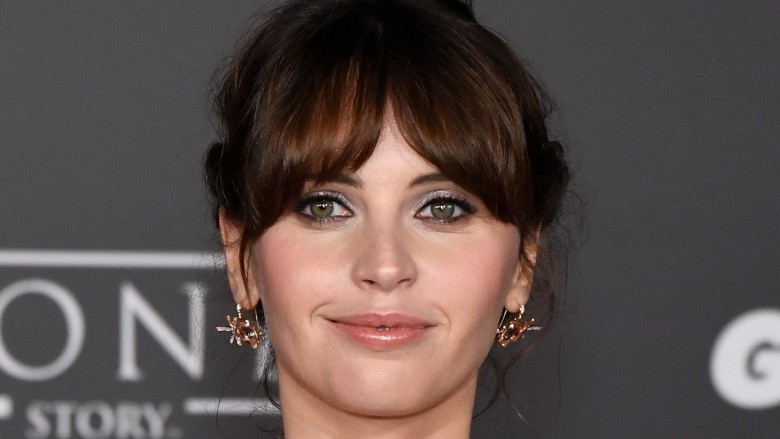 Getty Images
The fresh-faced Felicity Jones may only seem like a new kid on the block, but she's been making quite the impression in Hollywood since her on-screen debut as Alice Bastable in the made-for-TV movie The Treasure Seekers, when she was just 12 years old. In the years following, Jones landed roles on high-profile series like Doctor Who, The Diary of Anne Frank, and Girls. Her slingshot into stardom, however, came bundled with a shiny Best Actress Oscar nomination for her role as Jane Wilde Hawking in the Stephen Hawking biopic The Theory of Everything.
Just when viewers believed she'd already played the role she'd become best known for, Jones bested herself, snagging the lead role in Rogue One: A Star Wars Story. As Jyn Erso, the tenacious Rebel Alliance leader whose torn-apart familial ties push her to steal the Galactic Empire's blueprints for the Death Star super-weapon, Jones stole millions of Star Wars fanatics' hearts—and earned her a handful of nominations for her stellar performance.
In the midst of Jones's ping-ponging between major roles and smaller-screen forays, she stepped foot into the Marvel Cinematic Universe, appearing as a similarly-named assistant in The Amazing Spider-Man 2. Jones played opposite Dean DeHaan's grieving Green Goblin Harry Osborn, as the sweet and sincere Felicia Hardy. Rumors swirled stating that, had the Amazing iterations of the Spider-Man saga performed a bit better, Jones would have shown up in future films as Black Cat, the silver-haired and sinister side ego of Hardy herself. However, had fans gotten a double dose of Jones in the MCU, they likely wouldn't have gotten her take on Jyn Erso at all, so we're glad things panned out the way they did.