The Walking Dead's Callan McAuliffe Reveals New Details About The Reapers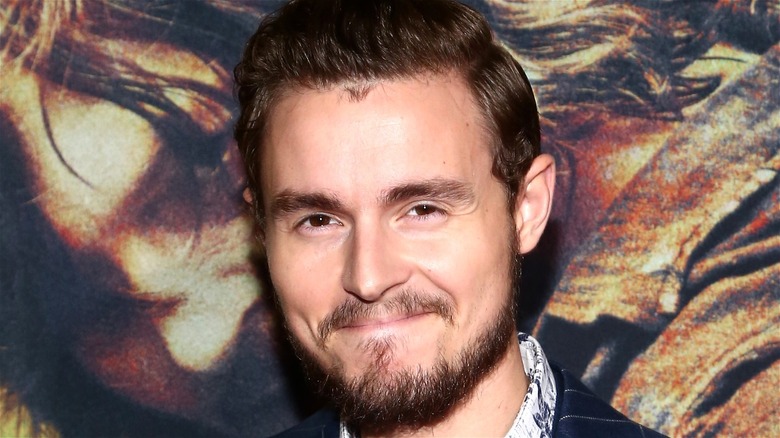 Tommaso Boddi/Getty Images for AMC
When Blue Öyster Cult sang, "Come on, baby, don't fear the reaper," they weren't talking about the villainous new group on "The Walking Dead." The Reapers, who were introduced toward the end of Season 10, tracked Maggie Rhee (Lauren Cohan) and her remaining community to her former home as they were "marked."
The combative new group appears to be more dangerous than any antagonists the group of survivors has faced thus far, even the macabre Whisperers and the merciless Saviors. Little is known about the Reapers aside from their unprovoked, relentless pursuit of any groups they encounter. They conceal their identities behind metal masks and hooded outfits and carry military-grade weapons.
With Season 11 being the last season of "The Walking Dead," a happy ending for everyone may not be in the cards now that the Reapers have landed. Callan McAuliffe, who portrays the reformed Savior Alden, recently revealed new details about the daunting new arrivals.
The real monsters are human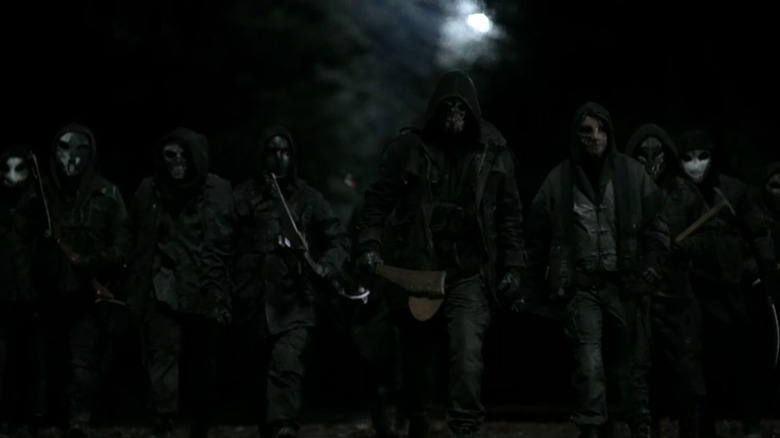 AMC
In an interview with Distractify, McAuliffe explained that the survivors of "The Walking Dead" have faced plenty of terrifying groups in the past but none quite like the Reapers.
"I think it's an exploration of a different human darkness," he told the outlet, "and I think that's always been one of the themes of the show. In the Whisperers, we saw something like a return to Animalia, and now we're seeing more consciousness in the darkness, which to me is more scary."
The Reapers don't exist in the comic book series, so it's hard to predict where they'll be by the series finale. However, it's guaranteed that blood will be shed as the groups unite yet again to defeat the ruthless villains. McAuliffe may have revealed the group's dark philosophy, but many questions are still lurking.
Why did they target Maggie's group? Is Elijah (Okea Eme-Akawari) involved, or is his Reaper-like mask just a coincidence? Is Leah (Lynn Collins) involved in this group, and what does that mean for Daryl (Norman Reedus)?
Fans will have to tune in every Sunday night to find out.