Ghost In The Shell Fans Just Got Some Exciting News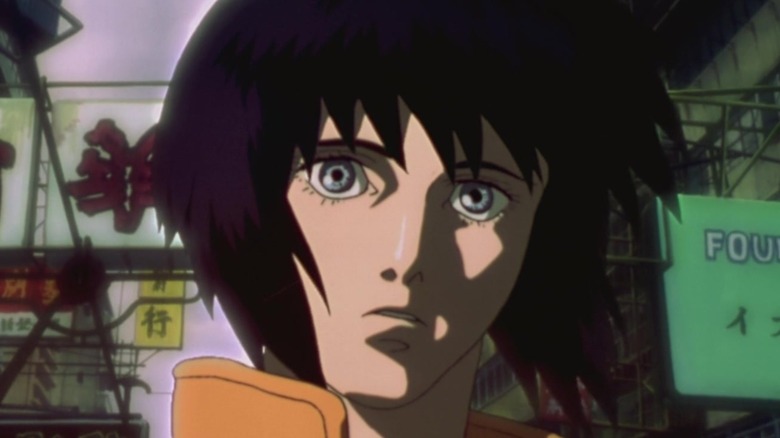 Shochiku
If you're at all a fan of anime, you know that "Ghost in the Shell" is one of those films that stand above discussion in the annals of the medium. Mamoru Oshii's 1995 cyberpunk neo-noir, adapted from the eponymous Masamune Shirow manga, didn't just change the face of anime; it changed the face of sci-fi for good, with philosophical and emotional insights into the conundrum of artificial intelligence that have come to serve as a reference point for everything made after in the genre. Unsurprisingly, even a quarter-century after its release, the film remains one of the most beloved and culturally ubiquitous animated films ever made, Japanese or otherwise.
The impact of "Ghost in the Shell" has led to the emergence of a whole media franchise, including a non-canon sequel, three TV series, a digitally rejiggered 2008 re-release, and an infamous Hollywood live-action adaptation starring the very much non-Asian Scarlett Johansson. And now, devotees of that franchise are about to be served another major treat.
Ghost in the Shell is getting re-released in 4K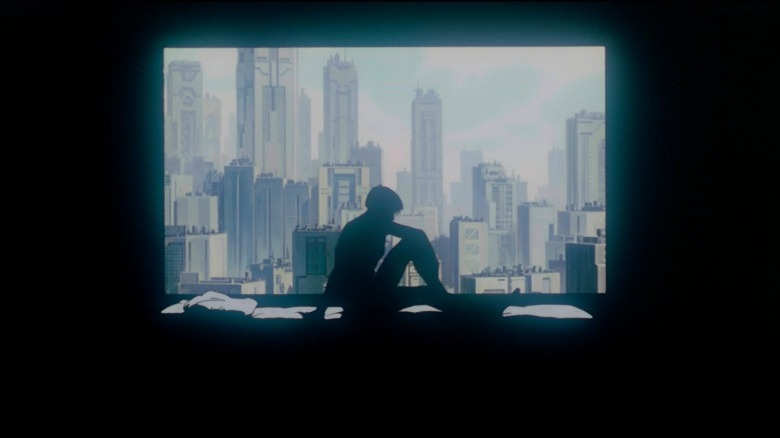 Shochiku
One of the things that made "Ghost in the Shell" such a game-changer is the fact that it's a bonafide visual masterwork, with scary-good animation and some of the most gorgeous designs and virtual "cinematography" in cyberpunk history. A restoration that allows fans to bask in all the texture of Oshii and co's work has been a long time coming, and now it's finally here: Per Polygon, a 4K version of "Ghost in the Shell" is hitting select theaters on September 17.
Remastered through IMAX's state-of-the-art DMR process, "Ghost in the Shell" has already been available in 4K on Blu-Ray for some time, thanks to a special 25th-anniversary edition. But now, distributors — Bandai in Japan, and Lionsgate elsewhere (via Collider) — are bringing Major Motoko Kusanagi's adventures to the mammoth silver screens of approximately 150 IMAX theaters around the world. In addition to giving "Ghost in the Shell" fans an opportunity to experience the film in a never-before-seen way, this re-release will also serve as a kind of victory lap for the film, which flopped at the box office in its original theatrical release and found a second life on home video.