Here's Where You Can Watch Clerks 2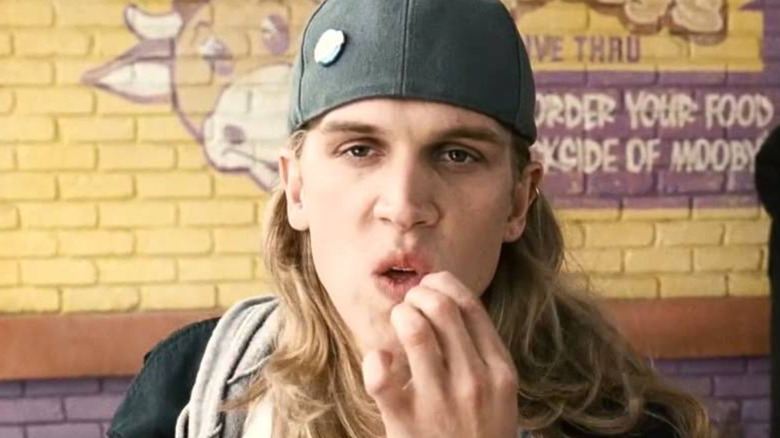 Metro-Goldwyn-Mayer
Kevin Smith's View Askewniverse is one of the most interesting shared universes in cinema. Encompassing the bulk of Smith's filmography, from "Clerks" to "Dogma" and "Jay and Silent Bob Strike Back," the View Askewniverse has been dishing out laughs and drama for almost 30 years. The series began in 1994 with the original "Clerks," a black-and-white indie comedy about a luckless convenience store clerk. Despite its success, however, fans would not see a sequel to this film until 2006, with "Clerks 2."
Like its predecessor, "Clerks 2" follows the day-to-day life of clerks Dante Hicks and Randal Graves. In the 12 years since the original, these lifelong New Jersey friends have gone through thick and thin, but never seem to rise above their original station in life. That is to say, they're still a couple of minimum wage clerks. Things get worse for them when their store burns down, and they are forced to take up jobs at Mooby's, a cow-themed fast food chain, where they are forced to churn out fatty food for their town.
While it doesn't bear quite the same reputation as the original "Clerks" as "the one that started it all," "Clerks 2" is still a must-watch for any Kevin Smith fan. Luckily, there are a few places on the internet that are currently streaming the comedy.
Clerks 2 is available for free on PlutoTV and elsewhere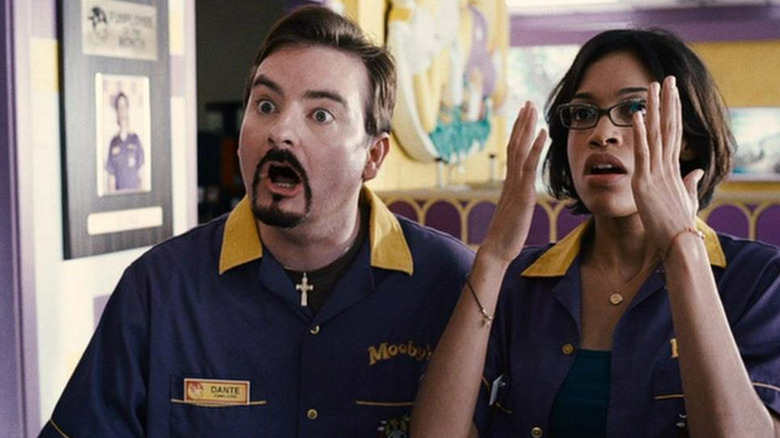 Metro-Goldwyn-Mayer
Fans of the View Askewniverse will be pleased to learn that there are a few entirely legal ways for them to watch "Clerks 2" completely free. Far away from the realm of online piracy, the streaming platforms Pluto TV and Vudu are both offering "Clerks 2" at the moment. While you will need a Vudu subscription (or at least the free trial) to view the film on the latter, the former is allowing anyone to watch the film with intermittent ad breaks. You don't even need to make an account. The only downside is the commercials.
For those who are definitively anti-ad, there are other ways to see "Clerks 2" without any pesky commercial interruptions. Unfortunately, all of them are going to cost you. Viewing the movie through a digital rental on sites like YouTube, AppleTV, Google Play, or Amazon costs $3.99. The trade-off, however, is that the movie is ostensibly yours for that short period of time. No ads, no need to cancel a free subscription trial, just click on the movie and watch it. After that, you are free to join the rest of the Kevin Smith fanbase in waiting for "Clerks 3."