Kevin Feige Promises A Trailer For Spider-Man: No Way Home At Some Point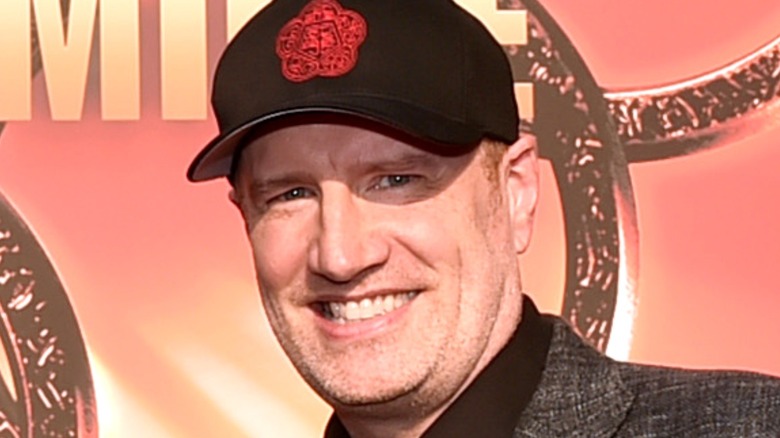 Alberto E. Rodriguez/Getty Images for Disney
There are so many upcoming MCU projects that have fans of the universe chomping at the bit, but there is an unparalleled level of excitement for "Spider-Man: No Way Home." The Tom Holland-led flick will be Spidey's third solo film after the very successful "Homecoming" and "Far From Home." Despite "Shang-Chi and the Legend of the Ten Rings" and "Eternals" hitting theaters before "No Way Home," it seems like most of the hype from fans is circling the latter, primarily due to rumors about its plot.
For quite some time, there have been rumors that former Spider-Man portrayers Tobey Maguire and Andrew Garfield will star alongside Holland in the new film. The belief is that the three Peter Parkers will find one another now that the multiverse has been unleashed — thanks, Sylvie — and will work together to fight a common enemy. That enemy is also rumored to be Norman Osborn, played by the great Willem Dafoe from Sam Raimi's first "Spider-Man" film. Additionally, there are rumors of Marvel Netflix star Charlie Cox returning to play Daredevil. These insane and incredible rumors have fans begging each day for a trailer, but there has been zip so far. Marvel Studios head Kevin Feige is finally commenting on the trailer demands, giving the MCU fandom a little bit of clarity on when to expect it.
Kevin Feige reveals when we can expect the Spider-Man: No Way Home trailer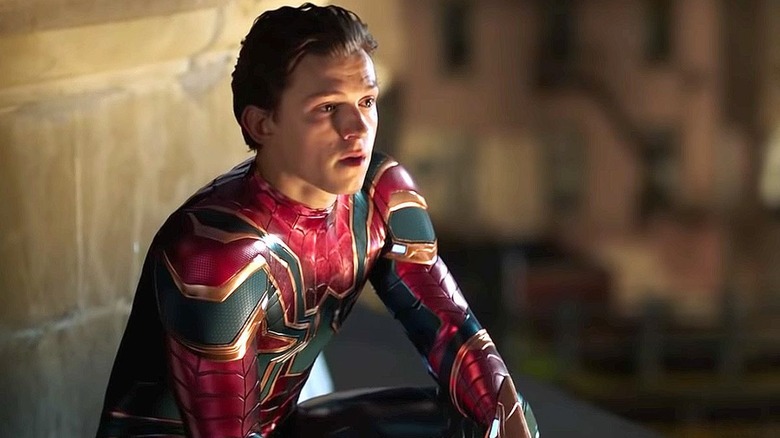 Sony Pictures
All the trailers for "Shang-Chi and the Legend of the Ten Rings" have dropped. On August 19, we got the second and final trailer for "Eternals." This means the next trailer we will be getting from Marvel Studios is for "Spider-Man: No Way Home." But when? Kevin Feige caught up with Brandon Davis of ComicBook.com and shed light on when we can expect the highly-anticipated teaser. "Shang-Chi is coming out, the Eternals trailer just came out, but yes on December 17, we have the third in our Homecoming trilogy with Sony and Jon Watts and with Tom Holland," he told the outlet. "I can only guarantee there will be a trailer before the movie comes out."
Well, there you have it, folks. We can definitely expect the first "No Way Home" trailer before the movie lands in theaters. This is groundbreaking information, so do with it what you will. With "Shang-Chi" landing in theaters on September 3, we do not expect the "No Way Home" trailer to drop anytime before them. It wouldn't make sense for the studio to pull the hype away from its latest project, so it will likely be another month before we get the trailer. Fans will have to keep waiting as patiently as possible for the teaser, and we're sure it's going to be worth the wait.