The Best Character Introduction Scene According To AHS Fans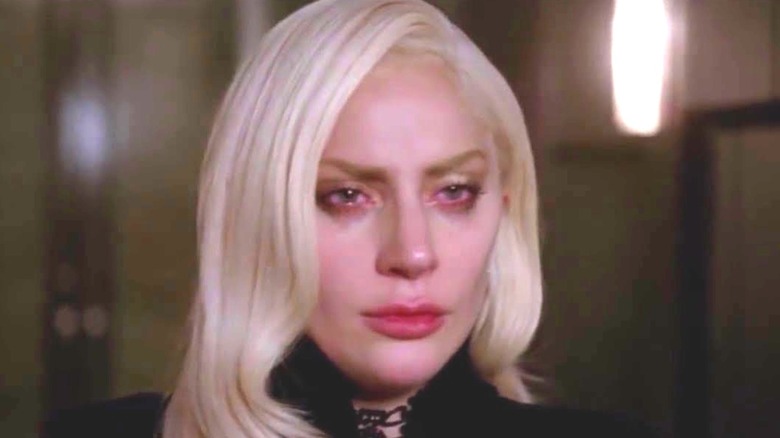 FX
"American Horror Story" is known for its set pieces, almost as much as its plot twists. While the mass shooting in "Cult" went too far, as did the boardroom bloodbath in "Coven," fans remember those moments fondly, often citing them as iconic parts of any "AHS" season. These scenes are often frontloaded; the show often uses iconic set pieces that introduce viewers to the characters of each arc. Viewers might see a foot at the top of a grand staircase and then wonder, "Oooh, who is Frances Conroy this time?"
Fans on Reddit discussed the best introductory scenes in the show, including Moira's in "Murder House" ("That reveal when the camera goes around her head," one commenter wrote, "chefs kiss"), and Twisty's reveal became one of the most paused moments in "Freak Show." Twisty received a classic intro fitting for a season's Big Bad, showing how dangerous he is. In his intro, Twisty murders the first couple he comes upon, echoing a similar kill in the film "Zodiac." A fun nod, considering that Twisty's actor John Carroll Lynch is also in "Zodiac." However, Twisty's scene isn't the one fans remember most.
Fans fell in love with the Countess at first bite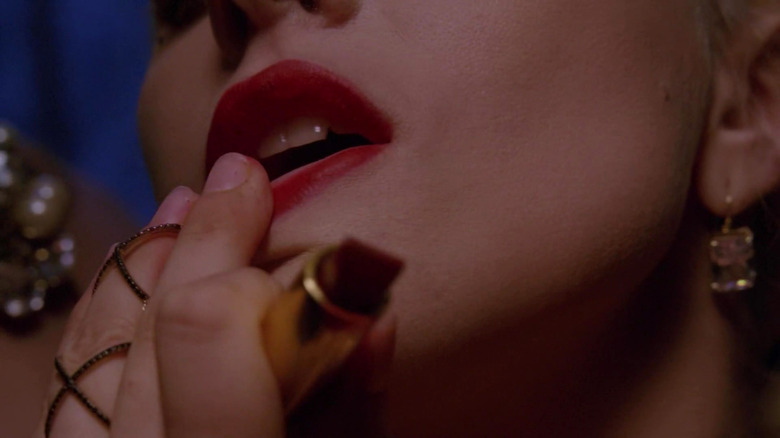 FX
The Countess, played by Lady Gaga in "Hotel," also got a lot of love from fans. Her entrance works in part because of the show's soundtrack. The Countess is first introduced getting ready to prowl. The record needle drops on "Tear You Apart" by She Wants Revenge, as she applies lipstick. Blood red, of course. The camera is careful not to show her whole face until she's hunting a Cinespia with her consort (played by Matt Bomer). They pick up a couple, take them home, and kill them mid-coitus. 
Like Twisty's intro, this scene is a nod to one of the movies that inspired the season. The Countess' introduction resembles the first scene of Tony Scott's cult classic, "The Hunger." In that film, Catherine Deneuve and David Bowie's vampires are introduced while seducing a couple at a goth club then taking them home for dinner. Gaga and Matt Bomer do nearly the same thing, picking up the couple at an equally gothic setting: Hollywood Forever Cemetery. As explained by Uproxx, Gaga's character works as an homage to Deneuve's: they're both blonde bisexual vampires that kill with jewelry and cycle through lovers faster than you can say "Susan Sarandon." This scene sets the tone for everything that follows and sticks out in fans' minds as an iconic "American Horror Story" moment.